The Zimbabwean economy Essay Sample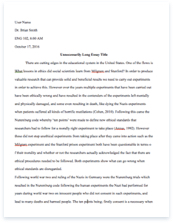 The whole doc is available only for registered users
OPEN DOC
Pages:
Word count: 1215
Category: economy
Download Essay
A limited time offer!
Get a custom sample essay written according to your requirements urgent 3h delivery guaranteed
Order Now
The Zimbabwean economy Essay Sample
1.0 INTRODUCTION
Working capital can be said to be the life blood of every organization. It is an organizations ability to effectively manage its working capital that leads to its success or collapse. This position subjects working capital managers to enormous pressure especially in an economy that's as volatile as that of Zimbabwe.
1.1 BACKGROUND TO THE PROBLEM
The Zimbabwean economy was deemed hyperinflationary a number of years ago, with inflation rates rising at an alarming rate. This was exacerbated by the massive micro and macro adjustments which affected the manufacturing industry among many other industries. In January 2008, the rate of inflation had hit an all time record of 100 385.2%. The legal use of the hard currency has improved the situation but there remains still an enormous package on the shoulders of working capital managers
On quite a number of occasions, the government of Zimbabwe engaged Price control campaigns whereby businesses were ordered to revert to effective prices as at some previous date. This move was meant to reduce the overall effects of inflation although at the end of the day it left the industry in a serious catastrophe. Most of the manufacturers either closed up or they scaled down operations.
One of the challenges that the manufacturing industry faced at the time was the liquidity crunch which emanated from their unsound working capital management policies. Some big companies which had seemed to be doing well almost crumbled when their creditors demanded payment while they had no money in their bank accounts, despite having sound current ratios. At the same time most debtors could not own up to their commitments while short term investments with asset management companies could not be retrieved because either the asset management companies were placed under curator ship or they had their own share of the problem.
There was also the issue of burning money where companies were debtors had ventured into the habit of burning foreign currency then using cheques to settle their bills .There was also the issue of cheque prices versus cash prices and also barter deals.
At the same time businesses would over invest in inventory (raw materials) in an attempt to hedge against the galloping inflation .Production would therefore continue with the products flooding the market with no demand to match the supply. Consequently most of the working capital was tied up in inventories and proving hard to liquidate, which means that businesses were now caught up in an overtrading dilemma.
What then shall we say? Shall we conclude that the manufacturing industry did not have sound working capital management policies or they were just victims of the national economic events?
It is against this background that this research topic has been chosen. The aim is to find out what exactly went wrong and come up with a solution to best manage working capital in a hyper inflationary environment .The researcher has chosen to focus on the manufacturing industry because it is one of the most affected sectors.
1.2 DEFINITION OF WORKING CAPITAL
The term working capital is used to describe the difference between current assets and current liabilities of an entity. It is in essence the money used to finance the stock debtors and petty cash needs of an organization. Its efficiency is measured by the liquidity ratios namely the current ratio and the acid test ratio.
Current assets are assets that can be easily liquidated (converted to known amounts) within a short period and include cash, cash equivalents, stocks, and debtors. Current liabilities are claims to those assets also falling due within the business operating cycle, and they constitute mainly of bills and accounts payable.
1.3 MANAGEMENT OF WORKING CAPITAL
this is a process of continuously monitoring the balance between an organizations current assets and its current liabilities to ensure that a business is able to meet its debts as they fall due, that is , it has neither an excess or shortage of working capital to finance its day to day operations without having to dispose of its fixed assets .Working capital is basically the art of ensuring that the liquidity ratios(stock turnover, current ratio, acid test ratio, debtors days , creditors days) are favorable. This is critical to ensure survival and profitability and it also gives outsiders an idea about the entity's operational efficiency.
Price controls make it difficult for managers to manage their working capital. The agricultural industry that provides most raw materials is failing and interest rates are way below inflation figures a situation that is further worsened by the bad performance of the money markets
1.4 STATEMENT OF THE PROBLEM
Can the working capital of a manufacturing entity be effectively managed in a hyperinflationary environment?
1.5 OBJECTIVES OF STUDY
The main objectives of the study can be best outlined by way of questions. These include the following:
1. Is the any best way of managing working capital?
2. To what extent do theoretical ways of managing working apply to a manufacturing concern in reality?
3. How has government policy affected working capital management in Zimbabwe?
4. Can working capital be effectively managed in a volatile economy?
5. Can there ever be a reasonable level of current ratio and liquid ratio for a manufacturing concern in a hyperinflationary economy?
6. Should there be a difference between working capital management in a normal economy and a hyperinflationary economy?
7. Have any lessons been taken by the manufacturing industry which can be used in future?
1.6 RESEARCH JUSTIFICATIONS
Extensive research has been carried out under normal economies and on a general spectrum. Very little has been produced on the effects and implications of hyperinflation on a manufacturing concern's working capital. The manufacturing industry is one of the sectors that received the hardest blow of inflation and therefore warrants a further probe into the problem especially considering the fact that the manufacturing sector contributes significantly to the Gross Domestic Product (GDP) of the country.
1.7 STATEMENTS OF HYPOTHESIS
1. The state of the economy has an effect on the effective management of working capital in a manufacturing concern.
2. Working capital management theories are rarely used in practice.
3. It is possible to effectively manage the working capital of a manufacturing concern.
1.8 ASSUMPTIONS
1. The researcher assumes that sufficient money will be available to meet research expenses in spite of inflation.
2. The researcher assumes that the custodians of working capital in the manufacturing industry will be forthcoming in the provision of accurate and relevant data.
3. The researcher assumes that respondents will respond within a reasonably short time period to enable adherence to timetable.
1.9 RESEARCH LIMITATIONS
It is essential to note that any study that is carried out is prone to inherent limitations that can compromise the quality of the research project. Some of these are noted below:
1. Respondents to questioners may in their response which may therefore lead to the time budget being busted.
2. Inaccurate data may be supplied to the researcher.
3. Respondents may not be willing to release some of the information for reasons of confidentiality.
4. The researcher may be limited by the unavailability of resources e.g. computers and reference books.
1.10 CONCLUSION
The economic developments in Zimbabwe have awakened players in the manufacturing sector to the call of affectively managing their working capital. These have roused an urgent need to, put in place effective and efficient management policies to ensure that the company stays afloat. The researcher strongly believes that working capital of a manufacturing concern can be managed effectively in a hyperinflationary environment