Theology of Pope to the Youth Essay Sample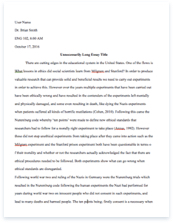 The whole doc is available only for registered users
OPEN DOC
Download Essay
A limited time offer!
Get a custom sample essay written according to your requirements urgent 3h delivery guaranteed
Order Now
Theology of Pope to the Youth Essay Sample
1.) The Pope says that 1985 has been proclaimed by the United Nations Organization International Youth Year, and this is of great significance to the youth of the world. He says that this significance of youth is the Church. Man is the fundamental and at the same time the daily way of the Church and this make it easy to understand why the Church attributes special importance to the period of youth as a key stage in the life of every human being. He says that the youth is also significant because they are the foundation of the church in the future, and it is their responsibility for what will one day become reality together with the youth, but it will come later in the future. I have to agree with him. I am a Christian, and I believe that it is our responsibility as young adults to live responsible lives because we are in control of what happens in the future. It is our responsibility to act like a Christian, even at a young age.
2.) This gospel passage with the rich young man is very significant. The man believes that he has done everything he can in his power to achieve happiness in the kingdom of heaven. Jesus tells the man in kindness that he must sell his belongings to the poor, and he will have treasure in heaven. The man is put down by this, but it makes a clear point. The lesson is that it is extremely hard to enter the kingdom of heaven. A human being can never do enough to be in heaven. We, as humans, must live lives of service, and never cease to stop helping others. The pope references this gospel to point out to the youth of the world to instruct the youth to help those who are less fortunate, and do everything they can to serve others. The Pope wants to point out that Christ is speaking to every single youth person in the world. Jesus' words are extremely important for the youth of the world, and they pertain to every single person.
3.) I believe the pope is really trying to reach out to the youth, and truly give them a feeling of importance in the Christian world. I think that he believes that the youth are in a fragile stage in their lives because it ultimately paves out a path that shapes the rest of their lives. He is telling the youth to be like Christ, make good decisions, and do the right thing. He really encourages the youth to live like Jesus, and to live responsible lives. His message parallels the lessons we have learned in class this year. He strongly points out morality, and we are learning all about it in class. It also tells of a good conscience, just like what we are learning right now. There were a few terms I was unaware of. He used the terms moral values and moral awareness. I kind of understand them, but they are new ideas to me.
4.) I would say to him that he is on point. I totally agree with his statements, and I like his comparisons. Also, I would like to point out to him that it is a very smart thing to reach out to the Christian youth. It is important at a young age to have a healthy conscience, and he touched upon that matter with a lot of description. I would tell that his talking points are exactly good for young adults. I would also tell him that he really doesn't single out anyone. He is talking to the young adults of the whole world, and not just Christians. I like his unity of the speech, and to conclude I would tell him he did a great job.