Theory and Practice of Organizational Learning Essay Sample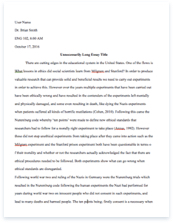 The whole doc is available only for registered users
OPEN DOC
Pages:
Word count: 1016
Category: skill
Download Essay
A limited time offer!
Get a custom sample essay written according to your requirements urgent 3h delivery guaranteed
Order Now
Theory and Practice of Organizational Learning Essay Sample
Adults continue their education in a number of learning organizations, from classes to work. Each learning organization has its own way of getting the information across to their students or employees. This paper discusses the definition of a learning organization, the different types of learning within those organizations and follows the type of learning organization that Coventry Healthcare has implemented. Learning organizations are defined in a few ways by different professionals in the adult education field. In Peter Senge's book The Fifth Discipline: The Act and Practice of the Learning Organization, learning organizations are defined as "a place where people continually expand their capacity to create the results they truly desire, where new and expansive patterns of thinking are nurtured, where collective aspiration is set free, and where people are continually learning how to act together." It is also defined by Walkins and Marsick's(1993) as learning taking place in 'teams, the organization, and even in the communities with which the organizations interact.'
In Learning and Adulthood: A Comprehensive Guide learning organizations are also defined as the resilience or the adaptability of people and systems to respond to change. Learning organizations also have several characteristics within each different organization. A few of those characteristics are the knowledge and expertise, creation and sharing of information, as well as openness across boundaries. (p. 44) Coventry follows Walkins and Marsick's definition the closest of all the definitions. Within Coventry learning is near continuous. There is always something new to learn or changes to take in account. Since there are always changes to systems or health care laws they also follow the definition that focuses on the resilience or adaptability of people and systems to respond to change. When starting work there, the employee had to first learn the basic ways that everyone interacted and who all they would be interacting with. Once the new employee had been there past training they always had memos sent to them with changes in healthcare plans and policies.
Coventry follows hallway learning. In the six week training class trainees had many discussion based classes where they would walk through scenarios and find out why they looked up things one way and not another, or why they followed one policy instead of another. There was also used a system called Navigator. This system was a participant-generated database. In order to get to the next screen interaction between a member and an operator had to occur over the phone. The member had to answer questions and then was prompted to help to figure out what their issue was. The operator was also placed near other coworkers so if there was a question they could help each other with issues the other may not have known as much about. That was one of the operators' biggest tools, learning from each other's experiences. By following the hallway learning system Coventry employees also fell into the lifelong learning category. At Coventry there were always learning opportunities. Once an operator had mastered one skill they were able to sign up for more training in an area where they needed more help or a new area they wanted to learn about.
Every day is a new experience when dealing with healthcare. Every day they had the opportunity to learn from one another and about all the updates as well. The learning practices that take place at Coventry were very effective. If any employee had a question they didn't just get the answer handed to them. They were drawn into conversation to try and figure it out themselves. That way next time they had a similar issue they could recall the discussion and be able to walk themselves through that problem. There was never a lack of learning opportunities. If the employees were willing to do the work, the supervisors were willing to let them further their career with as many opportunities that they wanted. I was put on special research projects numerous times and I had all the tools needed to do that research. The way I interpreted what was given to me was also a reflection on how well we had been trained.
There were also several different systems that they had to know how to navigate and where to look for information. Operators had to interact with people on every phone call, had to learn what their needs were and find the most efficient ways to give them that information. A practice called phone lab was also implemented as a part of training. After six weeks of training there was one week of phone lab where trainees were on live calls in a separate room with a mentor there to help them through difficult situations. If they had a question they simply put the member on hold and had the mentor help them to learn where to look for certain information, what information they were allowed to give out, and how to shortcut information to have in the future.
This hand- on technique is what helped make all the trainees confident in moving out to the floor where they didn't have someone by their side helping through every minute of the calls. This mixed with the coaching they would get on recorded calls that were pulled really helped them all to become experts in their field. In conclusion overall a mix of each different definition of learning organizations is the best way for an organization to teach and further train their employees. Letting their employees work through problems and situations by using their coworkers and the tools that are given to them seems to be the best way to train their employees. Doing this helps that employee to retain the information for future reference.
References
Merriam, S. B., Baumgartner, L.M., & Caffarella, R. S. (2007). Learning in adulthood: A comprehensive guide (3rd ed.). San Francisco: Wiley. Senge, Peter. (1993). The Fifth Discipline: The Art and Practice of the Learning Organization. Walkins and Marsick's. (1993). Sculpting the learning organization: Lessons in the art and science of systematic change. San Francisco: Jossey-Bass.