This flower signifies Pi's beautiful, quaint and innocent home Essay Sample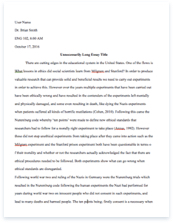 The whole doc is available only for registered users
OPEN DOC
Download Essay
A limited time offer!
Get a custom sample essay written according to your requirements urgent 3h delivery guaranteed
Order Now
This flower signifies Pi's beautiful, quaint and innocent home Essay Sample
The colour orange is very prominent throughout this book and is important to Pi. "It seems orange – such a nice Hindu colour – is the colour of survival…" (p. 153). The orange colours were not only legitimate life saving devices like a lifejacket, but were also symbolic lifesavers as well. The colour orange reminded him of Hinduism, and religion being a prominent aspect in Pi's life, orange was most likely a comfort for him that one would not expect to find in a colour. Furthermore, the whistle was orange, and this tool allowed for Richard Parker and Pi's relationship to work and flourish.
The whistle helped to establish territories and alpha positions, something that allowed Pi to reside on the lifeboat and be able to function with a Bengal tiger on board. Another aspect of the story that was orange was the orangutan whose name was Orange Juice. The monkey represented not only a companion whom would not kill Pi, but played a motherly role earlier in his life as a young boy and on the boat as well. She defended Pi and posed no threat. As Pi noted "She came floating on an island of bananas in a halo of light, as lovely as the Virgin Mary.
The rising sun was behind her. Her flaming hair looked stunning. " (p. 123). He viewed her as important as he would view a religious figure. There were so many connections between Orange Juice and Pi's mother, that when he was constructing the 'believable' story, he explained to the investigators that Orange Juice was in fact his mother. Clearly orange symbolized many things during Pi's journey and the lifesaving buoy on the boat is a clear representation. A major theme in this novel is Pi and his willingness to survive.
The obstacles and situations that Pi is placed in forces him to evolve and change, sometimes in ways he does not want to, in order to ensure his survival. The idea that "Life will defend itself no matter how small it is. " (P. 41) is key and Pi impersonates this idea. As a vegetarian, one would assume eating meat is against the morality of said person. Pi realized that in order to survive, meat and killing was necessary. This was needed not only to keep Richard Parker happy, but to also keep his body functioning.
It is shown that Pi is willing to do anything to survive, for example kill a fish, which will change him from a devoted vegetarian to a hunter and survivor. "It is simple and brutal: a person can get used to anything, even to killing. " (p. 205). This line is a defining point in Pi's life; he is going to survive no matter what gets thrown at him. The picture of the bottle in the water signifies the part in the story when the situation has truly taken its toll on Pi, and one would assume he would lose his hope.
Instead, Pi sends out a message in a bottle proving that he believes someone will find it and will rescue him and Richard Parker. Throughout the entire novel there is a constant sense of loss and remorse. As soon as the Tsimtsum sank and Richard Parker was swimming towards the life raft, Pi realized that he "…was not wounded in any part of my body, but I had never experienced such intense pain, such a ripping of the nerves, such an ache of the heart. " (pg. 108). The complete destruction of his family, that "Every single thing [he] value[d] in life [had] been destroyed. " (p. 108), is made clear to the reader.
These emotional problems force Pi to face things no person should have to, the loss of everyone and everything. Similar to when he and Richard Parker separated ways in the end, Pi always wants to end things properly, leaving nothing unsaid and by having no regrets. Because the sinking of the ship was a shock and his life changed drastically in a matter of minutes, it was hard for him to let go of the loss. The fact that people or animals leave his life is hard to accept, and without the proper conclusions, it is even more difficult to accept the sad truths. The bookmark symbolizes.