Tibbett and Britten Essay Sample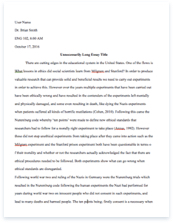 Pages: 7
Word count: 1,655
Rewriting Possibility: 99%

(excellent)

Category: company
Get Full Essay
Get access to this section to get all help you need with your essay and educational issues.
Get Access
Introduction of TOPIC
Tibbett & Britten Group plc is a UK quoted multinational logistics service provider focused on manufacturers, retailers and distributors of food & drink, clothing and other branded consumer merchandise. The Group's services are primarily intra-regional, and include both conventional logistics and e-commerce support. Formed in 1958, it generated revenues of more than 1,500 million (approximately US$2.4 billion) in 2000.
The group's core customers are major retailers and multinational blue-chip manufacturers, and some 93% of the business is contractual. Tibbett & Britten has sustained a 30% compound annual growth rate since the 1984 MBO from Unilever and the 1986 London Stock Exchange flotation. It is now the world's seventh largest logistics service provider (source: Financial Times, 22 February 2000).
Today Tibbett & Britten Group has 33,000 employees and manages 47.5 million sq ft (4.4 million m�) of ambient and multi-temperature warehousing at 320 locations in 33 countries. It operates 11,000 commercial vehicles and trailers. In Europe it also has substantial intermodal operations, and in the UK manages open access international rail ports at Daventry and Doncaster.
In 2000, total worldwide volumes handled approached 2.5 billion, including more than 1 billion grocery cases, 720 million garment sets and almost 700 million other cases and items. The total value of the merchandise was around �60 billion (US$ 85 billion).
Although originally UK based, the Group is now focused on two home markets – Europe and North America – and is selectively developing in other strategic territories, particularly Asia and Latin America.
The Group's objective is to develop in partnership with clients and consolidate its position as an international leader in contract logistics and supply chain management through the translation of experience and skills across territorial and sector boundaries.
My contact Mr.AnilKumar Pillai's role is to produce a monthly operational report retailing all the activities including cost.
DESCRIPTION OF THE PROBLEM
At the moment the goods in, goods out, transport and other labour activities are captured on a PC using several manual forms. The problem is several sheets of paper, length of time it takes to input the information onto the PC and the monthly report lacks quality and accuracy.
ANALYSIS OF THE EXISTING SYSTEM
The current system has Microsoft Windows 95 operating system and has Microsoft Excel and Microsoft Word as software. All daily intake and dispatch information is recorded in the manual logs by the intake and dispatch clerks on a daily basis. Transport costs and storage costs are produced by transport clerk and then all the information is keyed into a PC by the input clerk on weekly basis. A total of four sheets of paperwork are produced on every operational day by two clerks. All the information is finally keyed into Excel by a clerk.
USER REQUIREMENTS
To capture daily goods inward activities detailing date, number of suppliers, orders, cases, palettes and total for the week including charge of receiving stock at A rate ex-amount per palette. The report also has to show storage cost per palette per week or the part of.
There is also a need to capture dispatch of goods detailing date of delivery, delivery order number, destination, number of cases delivered, palettes delivered, cost per load which have to be totalled per week for four weeks duration
The report must have key performance indicators of tran
sport operation by weeks detailing total number of deliveries per week for the four weeks, number of
orders per week for four weeks, no of palettes dispatched, average palettes per delivery, percentage of the load fill, number of cases delivered, average cases per delivery, average cases per palette, cost of deliveries, cost of palette transport and cost per case transport.
The report should also include a total throughput for the four weeks handling costs plus transport, overall cost of the operation and cost per case handled for the whole four weeks.
PROPOSED SOLUTIONS
I have decided to use a new or improved IT solution rather than an improved manual or existing system as the manual system is working well at the moment. All the daily intake and dispatch should be recorded on to a PC directly rather than producing manual logs .This will reduce the length of time taken and usage of several sheets of paper.
MANUAL SOLUTION
In a manual solution no system training is required .Information can be gathered and put together by people who lack IT skills. But a manual solution is time consuming. A lot of paperwork is used. It will also lack quality and accuracy.
DATABASE SOLUTION
In a database solution you can design your own table structures, create relationships, create and tailor forms and subforms to provide a pleasing and easy to use interface for the user. You can also perform multi-table queries, perform some processing or calculation on the input data to produce information and display or print reports.
SPREADSHEET SOLUTION
In a spreadsheet solution you can create templates which can only be altered by an authorised user while others can load the template and save their data without altering the original template. You can also create pivot tables for management analysis, multiple scenarios, lock sheets to prevent unwanted modification and command buttons to perform various tasks
WORD PROCESSING SOLUTION
Using word processing software you can create a company ident (a logo and typeface for letter headings, invoices, business cards etc) which gives the company a recognisable identity. An internal data source containing names and addresses, subscriptions due, whether paid etc can be created. You can also create a mail merge letter containing fields. Tables that contain formulae can be inserted into a document using a word processing software.
JUSTIFIED SOFTWARE
EXCEL
Microsoft Excel is a spreadsheet package which allows a user to create worksheets representing data in column and row form.
In Excel you can format cells, rows and columns, specifying for example, the alignment of text, number of decimal points, height and width of the cell etc. You can copy cell contents to other locations; determine the effect of several different hypothetical changes of data; insert move or delete rows and columns; use functions such as SUM, AVERAGE, MAX, MIN in formulae; create a simple database and sort or query data to produce a report; write macros to automate common procedures; create templates; create multi-dimensional spreadsheets using several sheets and copy data from one sheet to another and create man different types of charts and graphs.
Lotus 1-2-3
Lotus 1-2-3 is an integrated software package capable of performing three specific functions:
1. Electronic Spreadsheet/Worksheet-This function performs calculations and analysis of numerical data.
2. Database Management-This function lets you manage great amounts of information and perform queries that can sort and extract the required information.
3. Graphics-This function allows the user to represent the data analyzed in a pictorial fashion that makes the data easier to understand and analyze.
JUSTIFIED HARDWARE
The hardware will be a computer that can support the requirements of the operating system and Microsoft Excel. A printer will also be needed. I have a system which can support the operating system and Microsoft Excel. My user also has no problems and there will be no need of upgrading or buying of new hardware.
INPUT,PROCESSING AND OUTPUT REQUIREMENTS
INPUT
The data that will be inputted into the system will be-
Date
Number of suppliers
Number of Orders
Number of Cases
Number of Palettes
Total for the week
Destination of delivery
Cost per load
PROCESSING
The data will be processed by using formulae in the spreadsheet that will calculate the total throughput for the four weeks handling costs plus transport, overall cost of the operation and cost per case handled for the whole four weeks.
OUTPUT
The output will be a monthly report including the total throughput for the four weeks handling costs plus transport, overall cost of the operation and cost per case handled for the whole four weeks ready to be printed.
OBJECTIVES OF THE PROPOSED SYSTEM
The proposed system will use Microsoft Excel to create a monthly report including the total throughput for the four weeks handling costs plus transport, overall cost of the operation and cost per case handled for the whole four weeks.
PERFORMANCE INDICATORS
I aim to make my system work well and be accurate. It will be faster than the manual system currently running because the calculations will be carried out quickly by the computer compared to the manual system.