TIF (Tax Increment financing) Project in Oak Lawn Essay Sample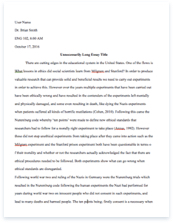 The whole doc is available only for registered users
OPEN DOC
Download Essay
A limited time offer!
Get a custom sample essay written according to your requirements urgent 3h delivery guaranteed
Order Now
TIF (Tax Increment financing) Project in Oak Lawn Essay Sample
            The TIF project in Oak Lawn has become a divisive issue between residents and local leaders. The former are widely opposed to the project while the latter will stop at nothing to see it succeed. According to news sources, supporters of the TIF project are stating that the upgrading of the increasingly blighted area is long overdue. Secondly, supporters have pointed future increase in profits as an important factor necessitating the TIF project. Unfortunately, cannot be started without the local authority taking property from their current owners through the concept of eminent domain. Indeed, it is this forceful takeover of property that some businesses have held for many years (over 20 years for K-Mat's case) that residents are wholly opposed to the project. In fact, residents, who form the majority of opponents, have expressed worry that the creation of TIF has greater costs than benefits and should therefore be dropped forthwith.
            Oak Lawn leaders should consider dropping the TIF project and leave the development work to the private sector. This is in consideration that property would be taken from existing owners and be given to private investors who also end up receiving tax monies; this group benefits the most as others in the community only face costs (Oak Lawn Real Estate News, 2006). Secondly, investment initiatives started by legislators might lead to wrong choices because they are not entrepreneurial oriented. Had the area had the potential claimed by legislators, profit oriented investors would have undertaken projects already. Similarly, businesses located there currently would have moved away had the price been blighted as claimed by legislators. The local authority should, for these reasons, refrain from actualizing the TIF project in Oak Lawn.
References
Oak Lawn Real Estate News. Eminent Domain in Oak Lawn. Oak Lawn, IL, 2006.