To Sent Senior Citizens to Old Folks Home Essay Sample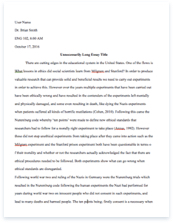 The whole doc is available only for registered users
OPEN DOC
Download Essay
A limited time offer!
Get a custom sample essay written according to your requirements urgent 3h delivery guaranteed
Order Now
To Sent Senior Citizens to Old Folks Home Essay Sample
Nowadays, the percentage of sending senior to Old Folks Home is increasing all over the world. People are thinks and cares about themselves rather than other people especially to senior citizens. Many people believe that they will be considered cruel, irresponsible, unfilial if sending a senior to Old Folks Home. Filial piety is an important in our culture and if the senior citizens lives in Old Folks Home, his or her children are considered to abandon them, don't take responsibility to look after their parents. Sending senior to Old Folks Home still not be very common in Malaysia, because Malaysian peoples would have closed relationship with family members.
However, there are many family still didn't have the ability to take care of the seniors, especially when the seniors are sick and his children are busy working every day. A lot of the health problems that a senior citizen encounters are often overwhelming to their family. As most of the family members have to work or doing other businesses, it becomes very hard in favor them to appropriately take care and look after the seniors likes our parents, or grandparent, aunty, or uncle. The situations will become worsen if the seniors already have grave health concerns that need a regular medical awareness as most of us didn't have enough nursing knowledge in taking care of the seniors.
The best solution to solve this problem is to sending the senior citizens to Old Folks Home. We are agree to sending the senior citizens to Old Folks Home are because there have provided proper health care services, to assist the seniors in conducting daily tasks, to expand the social life of the senior citizens, to make sure the quality of life for the seniors, enabling the seniors to be independent in the best way they can as well as increase their capacity to interact with the people around them without over relying their children and etc.
Old Folks Home so called Nursing Home provides a type of residential care. There are a place of residence for people who require constant nursing care and have significant deficiencies with activities of daily living. Nursing aides and skilled nurses are usually available 24 hours a day. The residents include the elderly and younger adults with physical or mental disabilities. Residents in a skilled nursing facility may also receive physical, occupational, and other rehabilitative therapies following an accidents or illness.
Sending senior citizen to Old Folks Home doesn't mean that we didn't love them anymore. It is because we love, caring them which would like to provide them a better health care service, improve their living standards and so on by sending them to old folks home. Most of the children have no time to take care of the parents because they might be work in town, other state even of other country while the seniors stay in the villages. Thus, the long journey were limits the time to take care of the parents as usual. The seniors are generally better taken care by old folks homes perhaps the nurse are providing better care of them by gives them food on time and gives the sanitation service properly.
Besides, there are some seniors citizen would like to live independent which do not dependents on or interrupt their children life. The seniors are requested their children to sent them to the Old Folks Home voluntarily as they can enjoy their own life with expand their social life in old folks home, and conduct their daily activities or hobby without bother to other people. The senior citizens can improve their communication skills and learn new things while living in the Old Folks Home.
There is another reason to send the seniors citizens to the Old Folks Home, which are financial problems. The children might be faced a financial problem to give better care for the seniors if the parents have only a child. It is because there is no other sibling to share for elderly parent's expenses. In the Old Folks Home, the children only bearing the monthly living fees in the Old Folks Home; and there will provided a better service in food or nursing services to the seniors.
In addition, it's to ensure safety for the elderly. Being left home alone can be dangerous for aged parents. Not only is the crime rate rising, but the dangers inherent in a home; such as tripping over toys or setting the stove on fire as there are not inevitable. In the Old Folks Home, dangers such as there are curbed since all activities are held under supervision. There is always someone there to look out for them, so the children can be concentrate on their work without worrying some accidents might happen to the senior.
In the Old Folks Home, there will arrange some activities like physical Exercise class, dancing class, Tai-Ji Class for the senior citizens to kill their time and improve their health conditions. Most Old Folks Home are equipped with exercise activities that help the elderly keep fit. Keeping fit curbs old age depression and the feelings of unworthiness. Exercise is an integral part of health and being physically active will benefit elderly citizens. If a senior citizens remains in his or her own home or lives with their children, they may have the tendency spend hours in front of the television waiting for other members of the household to return instead of conducting exercise by their own.
Sending the senior citizens to Old Folks Home can prevent conflict happen in family. As we all know, there is difference thinking among different generation. The senior citizens like our parents or grandparents might have problems to communicate with the new generation like their children even of their grandchildren. Their nagging or complaints might make the children feel annoying cause their talking speed is slow. Their children will feel more tension because still have to solving family conflict after working for whole day. Sending the senior to old folk home can decrease the conflict happen and also improve the relationships among the two generations.
In conclusion, sending senior citizen to Old Folks Home is the right choice towards the children. The senior citizens can live more happily and meaningful in the Old Folks Home with full of the love and cares from their children and friends.