To What Extent Were Mussolini's Economic Policies a Success in the Years 1925-1940? Essay Sample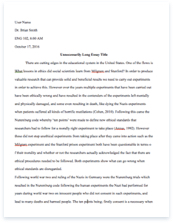 Pages: 4
Word count: 919
Rewriting Possibility: 99%

(excellent)

Category: mussolini
Get Full Essay
Get access to this section to get all help you need with your essay and educational issues.
Get Access
Introduction of TOPIC
In the years between 1925 and 1940 Mussolini introduced and continued with several economic policies such as the Battles of the Marshes and the Battle for grain. He also aimed to transform the Italian economy through the corporate state and achieve autarky. While it could be argued that many of his economic policies, such as the Battle for grain were a success, overall I would say that his policies were not very successful.
One way in which Mussolini's economic policies were a success in the years 1925 to 1940 was in achieving his aim of transforming the Italian economy via the corporate state, and the battles for grain. Throughout this time period, big business and industrialists were in favour of Mussolini because Mussolini didn't try and enforce his power over them, they enjoyed their independence and ignored the corporations. But as Mussolini feared what would happen without their support, his Ministry of Corporations became a weak organisation and workers didn't have a choice in labour disputes, which could show that the Italian economy had not been transformed, but had regressed. Furthermore, since Mussolini wanted to maintain support from big businesses and industrialists, he couldn't introduce radical policies within the corporate state, so he couldn't transform the Italian economy through the corporate state and so this aim could be classed as a failure.
The Battle for grain was also a successful part of this aim- established in 1925, the purpose of the battle was to increase grain production so that Italy could supply itself with grain instead of relying on imports. The government gave grants to farmers for machinery and fertilisers and due to this grain production did increase from 5.5 million tonnes per year (1925) to 7 million in 1935, imports were also reduced by 75%. This was clearly a success on Mussolini's part as he appeared to have achieved this aim completely, however because of this grain price was increased in Italy making it very unpopular. As well as this, there was a decline in the quality of the average Italian diet as traditional expo
rts including wine and olive oil were declined as all of the land available was being used for grain
production. Lots of agricultural workers lost their jobs as people could no longer afford to employ them.
Other policies with the aim of autarky also failed which was shown at the start of WWII when Italy was severely lacking in raw materials and had to import massive quantities of the things that they needed. The government also piled on large amounts of debt as war preparations were far more expensive than they had pre-empted and Italy could not match the enemies in shipbuilding and weapons. Before this, Ethopia (1935) and Spain (1937) showed that Mussolini's power was limited in terms of economic policies as equipment and valuable raw materials which could have been used later were wasted for little gain in comparison. But, Mussolini had made sure that 50% of steel production and 80% of shipbuilding was under government direction and so there was a small success.
A further way in which Mussolini's economic policies were a success in the years 1925 to 1940 was through generating popular support via propaganda successes such as the Battle for the Marshes and land reclamation. The battle of the Marshes was essentially a lot of propaganda as the Pontine Marshes which were 50km from Rome were drained and farms were set up on the land, which of course increased public health there. They drained the land here because important people such as journalists would visit Rome, not the rural countryside. It could be argued that the battle actually was a failure as the vast majority of the land that they claimed would be drained, did not get touched at all (1/20 were). However, propaganda was also a success in railway- 5000km of railway was electrified between 1925 and 1940 and propaganda used this to show that the Italian industry was strong and powerful.
A final way in which Mussolini's economic policies were a success in the years 1925 to 1940 was through the living conditions of the average Italian. In 1938 National holidays were introduced for workers which was a very popular policy and the government employed a large civil service, thus protecting many from poverty. There were also leisure organisations which kept people in favour of the Fascists until the second world war came about. Even so, Workers' living standards fell, wages fell by 10% between 1925-1938, 2 million were unemployed due the global depression and food prices rose and so the average diet declined in quality. Mussolini did not view this as a failure as he thought this would make the community tougher but inevitably they didn't agree.
To conclude, I think that while the Battle for grain and parts of autarky and keeping bis businesses happy were successful many of his economic policies between 1925 and 1940 were actually failures, and Mussolini's economic policies were not very successful in the years 1925 to 1940. This is because many of them actually resulted in a negative effect for the Italian people and even some of the apparent successes like the Battle for the Marshes was actually just a propaganda stunt and not much had actually been achieved, the people just thought it had. Also, the Italian diet decreased through his methods of autarky thus decreasing public health, which was probably a worse failure than not being at all self-sufficient.