' Tony Kytes, the arch deceiver', 'The Unexpected', News of Engagement', 'The half brothers' and 'The poor relations story' Essay Sample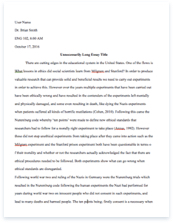 The whole doc is available only for registered users
OPEN DOC
Download Essay
Get Full Essay
Get access to this section to get all the help you need with your essay and educational goals.
Get Access
' Tony Kytes, the arch deceiver', 'The Unexpected', News of Engagement', 'The half brothers' and 'The poor relations story' Essay Sample
We have studied ' Tony Kytes, the arch deceiver', 'The Unexpected', News of Engagement', 'The half brothers' and 'The poor relations story'. In these stories we have learned about the inequalities which existed in 19th century society because they were written during this period. They help us to try and understand how men/women were treated differently also the different social classes, wealth and poverty and power. In Tony Kytes, the Arch-Deceiver, Milly shows that she is gullible because she does everything Tony says. Men in the 19th century expected women to be passive and not to make demands.
Women were not really meant to be assertive like Hannah and Unity in this story, that is why Tonys father tells him to stay with Milly as she did not ask to ride with him 'whichever of'em did notask to ride with thee'. Tony even humiliates Milly by riding with other women and even proposing to Hannah, she still marries him, she says meekly 'if you like Tony. you didn't really mean what you said to them? '.
On the other hand there is Unity who is actually stubborn because she does not wish to be second best when he asks her to marry him, she says 'take her leavings? ot i! ', she is not 'easily won' like Milly. Then there is Hannah who is assertive, she refuses to get married to Tony, ' I have spirit ,and I do refuse him! ' she says. As much as she likes him she did not accept his proposal because her father did not want her to get married to him and she was not supposed to say 'yes' and against her fathers will. When they were going she looked back to see if Tony was following but he was not because men were not expected to chase women like that.
Dorothea in the Unexpected is also an assertive women who wants to visit Randhall but her parents didn't let her 'if her parents had permitted her'. Unlike most women of that time, she refuses to marry a man she does not love, even for money 'not for all his thousands! Never, never! Not for millions'. In the Half Brothers Helen was a typical 19th century women because she proved she needed a man to take care of her. Helen got married again because she needed someone to support her. Although Helen agreed to marry him, we can see that she was reductant to do so.
On her return from the church her sister hears her 'heared her cry as if her heart was breaking'. She must have felt she had no other alternative as she could not afford to give her son all that he needed on her own. She had a lack of choices really, she only wanted what was best for her child. Even though she was not happy 'never smiled after the day when she promised William Preston to be his wife' Furthermore, Michael from 'The poor relations story' also suffered unfairness throughout his life. From being a high class businessman to the 'poor relation of the family'.
He suffered a tremendous amount of cruelty in his life. Michael's uncle was a very greedy man and he expected Michaels marriage to bring more fortune. In the 19th century women had very little money of their own and were often expected to marry for money. Christiana left Michael and married some 'high class' person because when uncle chill found out about Christiana and Michael he abandoned Michael because Christiana was a lower class according to him and was only interested in his money. This left Michael poor and he had nothing and Christiana's mother did not want her to get married to him.
Men had the choice of who to marry but poor women like Christiana were encouraged to marry rich men 'sets her heart on riches, and urges another suit upon me, to my misery'. In conclusion, women in 19th century were expected to be passive and not be demanding. The were supposed to be dependant on the men. The men were like 'in control' of everything and had more choices. I have discovered that life was not fair and men and women were not treated equally in the 19th century by reading these short stories.