Top 10 Company in Malaysia Essay Sample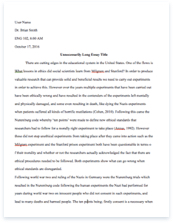 The whole doc is available only for registered users
OPEN DOC
Download Essay
Get Full Essay
Get access to this section to get all the help you need with your essay and educational goals.
Get Access
Top 10 Company in Malaysia Essay Sample
In 2011 many countries have been hit by challenges brought about by natural disasters, financial crises and political upheavals. Malaysia, as an emerging market, is expected to be still attractive to many investors, be they local or foreign. The start of 2012 has brought with it a myriad of new aspirations and resolve for companies in Malaysia.
Maybank remained the company with the highest market valuation on Bursa, standing at RM62 billion while CIMB, at the number 2 spot in December 2011 with a market valuation of RM55 billion then, went down to the 4th spot on the current list after shedding some RM4 billion in market value. It was upstaged by Sime Darby and Petronas whose market valuations stood at RM55 billion and RM53 billion respectively. Maxis and Genting too, stood above Axiata which retreated about RM2 billion in its market value. Petronas hopes to improve its bottom line where natural gas is concerned with the operation of its gas import terminal at Melaka which is scheduled to be in operation in August this year and the acceptance of its proposal for a gas pricing mechanism.
JCY International, a hard disk drive manufacturer, is again the top company in the technology sector with a market capitalisation of RM2.7 billion. Its share price has doubled in just over two months in recent times and JCY is set to reap the financial benefits arising out of supply shortages caused by floods in Thailand. It expects to gain a 19- fold increase in its profits for the 1st quarter financial year 2012 which closed on 31 December 2011. YTL E-Solutions, at 2nd place in this sector, has a market capitalisation of RM1.2 billion. The recent drop in revenue from its information technology and e-commerce as well as from the content and digital media segments have been more than adequately compensated by higher profits achieved in its communications technology segment for the financial period ended 31December 2011. YTL E-Solutions expects to achieve satisfactory results come June 2012, its financial year end, after taking into account its resilient spectrum sharing fee income in its communications and technology segment.
The construction industry saw IJM having the highest market capitalisation at RM8.0 billion with Gamuda trailing closely at RM7.7 billion. IJM still has a lot of projects in the pipeline for 2012 and among them is the Canal City, a green township conforming to the requirements of the Malaysian Green Building. This township will spread out over some 1,900 acres in Kota Kemuning, Selangor. Gamuda, who became a project delivery partner with MMC for the RM40 billion MRT project in the Klang Valley through MMC-Gamuda Joint Venture Sdn Bhd, looks set to be occupied. Todate, it has some RM3 billion worth of projects and it derives one third of its construction revenues and earnings from overseas ventures. Recently, MMC-Gamuda submitted its bid (the lowest among 5 groups) for underground tunneling works in the Klang Valley My Rapid Transit (KVMRT) Sungai Buloh- Kajang line, a bid it hopes to secure.
UEM Land is top in the property sector with a market capitalisation of RM10 billion followed by SP Setia at RM7.3 billion. UEM currently has well over RM30 billion worth of projects to be launched over the next two years and its RM1.3 billion 'new landmark' Angkasa Raya project in the heart of Kuala Lumpur will be carried out through Sunrise Berhad, an award-winning property development company that it had acquired. UEM's net profit of RM301 million for 2011 from revenues of some RM1.7 billion was an increase of 55% over the previous year. SP Setia recently launched its Aeropod project in Kota Kinabalu, Sabah. It is a 60-acre mixed development project which comprises retail offices, SoVos, F & B pods, a shopping mall, hotels and serviced apartments and is SP Setia's maiden project in East Malaysia.
The IOI Group, an employer of more than 30,000 workers in some 15 countries, tops in the market capitalisation rankings in the plantation sector – RM34.7 billion. It achieved a profit of some RM600 million from revenues amounting to RM4.2 billion for the financial quarter ended 31 December 2011. At number 2 spot is Kuala Lumpur Kepong, or KLK, whose market capitalisation is at RM27.3 billion. KLK has a plantation landbank in excess of 250,000 hectares with more than half of it in Indonesia and the rest in Peninsula Malaysia and Sabah.
Oil palm takes up about 90% of the planted areas with rubber occupying the remainder. Net income for this oil palm and rubber producer rose during the 3 months to 31 December, 2011by about 12 % to some RM360 million due to better sale prices obtained for its products. This was achieved from a revenue of some RM3 billion.
PPB Group Bhd's market capitalization of RM20.1 billion puts it at the top in the consumer products sector. While its core businesses are those of grains trading, flour and animal feed milling, livestock farming, food processing and consumer products distribution, PPB also owns Golden Screen Cinema Sdn Bhd, the largest film exhibitor in Malaysia with 180 screens in 22 locations nationwide. Its interim financial results for the last quarter to 31 December 2011 showed revenue amounting to some RM744 million and a net profit of
some RM212 million. The Group's operations are mainly located in the ASEAN countries and in China where the domestic consumption in these countries is expected to remain robust in 2012. British American Tobacco (BAT), ranked number 2 in market capitalisation in this sector (at RM14.1 billion), recently announced a profit after tax of RM719 million for 2011. It is well aware of the challenges that the company would face in 2012 even though the past year has been one of remarkable growth for the company. Following closely behind
BAT is Nestle (M) Bhd, with a market capitalization of RM13.1. The company's double-digit growth figures across the board as announced recently, have shored up top and bottom line growth results for 2011 even as it begins centenary celebrations in Malaysia. Annual turnover for 2011 was reported at RM4.7 billion (an increase of 16% over the previous year) and net profit achieved was RM456.3 million.