Tourism market analysis Polish economy Essay Sample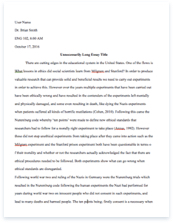 The whole doc is available only for registered users
OPEN DOC
Get Full Essay
Get access to this section to get all help you need with your essay and educational issues.
Get Access
Tourism market analysis Polish economy Essay Sample
In spite of the fact that tourism industry of Central and Eastern European countries has been consistently growing in the past ten years in general, it has also been through some difficult times in past few years. After the excellent year 2000, the attack of 11th Sep came in the third quarter of 2001, a year that had already seen a slowdown in international tourism caused by weak growth in the economy, decreased consumer confidence of travelling, especially by air.
Moreover the factors of floods in Central Europe, premeditated terrorist attack against tourists in Bali and Kenya, the Middle East conflict and the Iraq crisis also had negative impacts on tourism and leisure industry within CEE even worldwide. Due to the recovery of CEE economy since year 2003, tourism and leisure also has come to life.
According to the statistics of World Travel and Tourism Council on Travel and Tourism spending in CEE, personal spending sector had a 1.8% real growth in 2003 while business spending sector had 0.1%; with a more remarkable performance, there is a 3.8% real growth for personal spending sector and a 2.5% real growth for business spending sector in 2004 which indicates that tourism industry strongly depends on economy and at the same time has consistently outperformed GDP growth.
Also according to the data of World Travel and Tourism Council for CEE, 0.8% real growth of Travel & Tourism GDP Associated with Visitor Consumption (Direct) was made in 2003 and 2.5% real growth in 2004 which has contributed 4.3% of total GDP; 1.1% real growth of Travel & Tourism Employment (Direct) in 2003 and 1.2% real growth with 1,287,635 jobs for T&T industry which has contributed 4.8% of total employment in 2004. (Source: www.oecd.org/statsporta)
Looking at the current CEE tourism market, vacations are becoming shorter as people break down their annual holidays and tourist are very price sensitive and prefer to wait until the last moment before making a buying decision. At the same time, they also prefer customized arrangement, and there is a strong trend towards more participative experience at the destination. In addition, the behaviour of tourists also has changed: people are travelling closer to home, which benefits domestic and intra- regional tourism. There is a marked increase in group travel among people with common characteristics or interests and high-motivation trips are becoming more and more popular.
In the mid-term, CEE tourism market have influenced by the following trends: reorganization and liberalization of the air transport market; the rise of low cost airlines; increased competition; more mature and experienced traveller; aging western population; shift of market power from producer to consumers; regulation and restriction of access to congested sites; importance of sustainable tourism development and increased use of new technologies. Due to the geographical, political as well as cultural reasons of Central and Eastern European countries, there are mainly 7 types of popular holidays on the market which are: cultural tourism; city breaks; business and conference travel; rural tourism; ecotourism; winter sport tourism and health tourism.
Poland is situated in Eastern Europe and its excellent location is one of the most important reasons for tourism explosion. The country is comparable in size to Italy or Germany and with a population of approximately 39 millions and it ranks among the most influential and remarkable countries in central and Eastern Europe. 14 million tourists visit Poland every year and it ranks 14th in the world as a tourist destination.
After several years of stagnation the polish economy began to recover in 2002, when real GDP rose by 1.4%. GDP growth rose to 3.7% in 2003, and is forecast to rise to 5.0% by the end of 2004, although unemployment will fall only slowly from a current level of approximately 18%. Inflation was 1.7% at the end of 2003 and is set to rise gradually but will remain within MPC's (Monetary Policy Council) target range of 1.5%- 3.5% over the forecast period.
(Source: www.centreurope.org/poland/)
Poland is the largest of the East European countries which joined the EU in May 2004. And the membership is expected to have a very positive effect on tourism growth. The continued rise in the number of low-cost airlines flying to Warsaw will also result in further growth in international visitation and consequently the recovery of the Poland hotel market.
Poland has some very unusual natural attractions and developing sector of tourism services. Tourists can choose mountains, sandy beaches, and lovely lake districts or forests. There are 23 natural parks – All of them give an absolutely unique travel experience. Poland is a stable democracy with a truly fascinating history, great cultural heritage and several areas of outstanding natural beauty. Moreover Poland has very rich cultural texture as it is famous as a number of music festivals and religious events.
Many Polish tourist sights have already gained a worldwide reputation and are an absolute must to see if you consider a journey to this area: Krakow, Warsaw, tri-city (Gdansk, Gdynia and Sopot), Czestochowa, Auschwitz, Zakopane ( winter sports) and Wieliczka (the oldest working mine of rock salt in the world). In addition, relatively developed tourism infrastructure, safe to visit, clean environment and institutional support as well as public awareness are also the important tourism strengths.