Town Expansion The Tourism Killer Essay Sample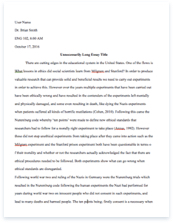 The whole doc is available only for registered users
OPEN DOC
Pages:
Word count: 1227
Category: tourism
Download Essay
A limited time offer!
Get a custom sample essay written according to your requirements urgent 3h delivery guaranteed
Order Now
Town Expansion The Tourism Killer Essay Sample
The tourism industry is for many cities around the world a major source of incomes. Today every part of the world is reachable for everybody. That is why cities are in a perpetual expansion in order to accommodate up tourists. But what we will see here is that this expansion is not without consequences. Why a source of benefits could be a terrible source of problems? We are going to highlight some consequences created by the mass tourism. We will see how tourism is changing and why cities must stop their expansion. First we will see how cities are creating more and more tourists facilities. In a second step we will see that tourism has beneficial effects for these cities and to finish we will see which impact has the tourism on the environment and why the tourism is going to die.
The World Tourism Organization shows that cities are highly demanded by tourists. Which explain why main cities in USA are developing more and more facilities for them. In fact tourists of all sorts rather consume a product where a product is made. The tourist enjoy going to the destination and spend his money there. This situation creates an opportunity for local businesses. In those cities there are mains streets, which gather the essential businesses for visitors. Therefore those streets "have to be able to respond to the expectations and needs of the growing numbers of tourists who are attracted to their rich and varied array of cultural, business, entertainment, shopping, sports and other attractions; furthermore, they need to continuously renovate and improve such facilities in order to maintain their share in the competitive tourism market and the benefits resulting from it."(http://www.gdrc.org) in other word cities have expand more and more to face the concurrency of other cities. They always have to be more attractive with more and more services.
Also "cities have to ensure that tourism is developed and managed in such a way that it benefits the resident population, does not contribute to the deterioration of the urban environment but rather to its enhancement, and does not become a financial burden to the local authority." (http://www.gdrc.org=) Unfortunately the economic city health is sometimes a priority before the health of city dwellers. Indeed tourism can be very destructive; some cities' areas are dedicated to the tourism business. Those areas are principally full of hotels, bars, clubs and so on. But when the tourist decide to go somewhere else all that is left is those building which has destroy the environment. And the worse is those construction with the time will be degraded and the city will not be attractive anymore for tourists. "One good example of this is the East Coast of Spain, which became very popular with tourists during the 1970s, but during the 1980s Spain fell out of favor. Everyone considered that particular coastline to be very degraded and so the crowds headed to Turkey instead." (http://www.fathom.com) This example shows us that there are unsuspected tourism impact that cites has to face. The tourism is creating facilities but even the creator ignore for how many time this construction will last.
Visitors will come to an area restricted by their lack of knowledge about the destination. In this restricted areas tourists will be able to find everything they need to enjoy their trip in a different city. If in those cities we can find streets full of tourist facilities. So the tourist will be happy to find the same or even more comfort than he has in its own city. It is exactly what the tourist is looking for. It is for these reasons that a city is developing some areas or some street only for tourism. There is a main reason why a tourist comes into a city it is for "its historic buildings and urban landscapes, visitor attractions and convention facilities. These can be described as the urban product." (iclei.pdf) For a variety of reasons, tourism continues to be an increasingly attractive alternative for improving the economies of small cities and town. People travel more today than ever before. "Along with an increase in the number of people moving from one place to another comes increased opportunities to serve the unique needs of the traveler. This industry provides an opportunity for communities to serve these needs and capture a share of traveler spending." (worldtourisminput.pdf) As a result many small towns have decided to dedicate their economy to the tourism and build more and more facilities for tourist. But what we saw above is an increase in tourism market level may also have a dramatic effect on the inhabitant quality of life. Indeed this quality of life is negatively correlated to the level of pollution. That we will see now is the different kind of pollution the tourism is creating.
The tourism industry involves expenditure on visitor facilities when the priority should be spend on facilities for local residents. For this reason many studies have attempted to show that there are communities benefits from tourism. The dramatically impact of the expansion is an increase in pollution of water, the destruction of the environment. Furthermore the tourism industry destroy what the tourist is looking for, the urban landscape. Also there are a lot of different pollution created by the expansion of cities.
In the north America, more than one billion dollar for the electricity is spend every year to illuminate cities. According to the French AstroLab this energy is wasted and contributes to increase the emission of greenhouse gases when the electricity is produce with petrol, which is usually the case.
The Mediterranean area represents one third of the world wild tourism. This mass tourism contributes in the degradation of the environment and the pollution of seabed. In the Greenpeace website it is notified that: "Millions of tons of litter lying on the ground (even in deep pits) or are in suspension. Thousands of tons of toxic wastes are discharged directly into the sea by the industry. Maritime transport, urban and agricultural pollution and the effects of tourism are other factors threatening." (http://www.greenpeace.org)
According to a study conducted by the OMT, the mass tourism industry produces less than 5% of greenhouse gases or 1.3 billion tones each year. Three quarts of those emissions is produced by tourist transportations. Also the OMT experts warn that the tourism industry might die. The consequence of this pollution is the global warming, as everybody knows it warm up the atmosphere
and it melts the Kilimanjaro snows, Venice will be submerged and some Maldives Islands will be swallowed by the sea. (http://www.astrolab-parc-national-mont-megantic.org)
To conclude, we all agreed that the tourism has beneficial impact on the economy, and that is why countries invest in this industry, for most of them it is the principal source of income. It is not something that we are contradicting. But, we must seriously think environment friendly, the cities expansion is killing the planet but also the tourism. Tourism agencies will loose all their clients because of the pollution. People also cannot bear anymore spending holidays in polluted cities. The tourism will not survive and we will not either. Why do you think we already start the spatial tourism?
Cited Work
http://www.gdrc.org/uem/eco-tour/cities-tour.html
http://www.fathom.com/course/21701788/session4.html
http://www.astrolab-parc-national-mont-megantic.org
worldtourisminput.pdf
worldtourisminput.pdf
http://www.greenpeace.org