Free Trade Agreement Assignment Essay Sample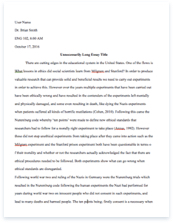 The whole doc is available only for registered users
OPEN DOC
Download Essay
A limited time offer!
Get a custom sample essay written according to your requirements urgent 3h delivery guaranteed
Order Now
Free Trade Agreement Assignment Essay Sample
List of three trade agreements:
North American Free Trade Agreement (NAFTA)
The Canada-Chile Free Trade Agreement
The Asia-Pacific Economic Cooperation (APEC)
Countries Selected: Three
Trade Agreements between three countries (Canada, United States, Mexico)
NAFTA (North America Free Trade Agreement)
This is that agreement which is firstly started by two countries named (Canada and United State) throughout the time Mexico starts taking interest to join and create trilateral trade bloc in North America. This agreement is signed on December 17,1992, but it is legally came into force on January 1,1994. This agreement is mainly inspired by European economy community for the motive of terminating tariffs for seeking prosperity to increase trade and production, resulting in creation of millions well paid jobs in all countries. The main noticeable thing in this agreement that NAFTA experienced mixed results among imports and exports along with Mexico also took advantage of expansion by deducting tariffs.
Canada-Costa Rica Free Trade Agreement:
This act is treated as bilateral or liberalised agreement for the purpose of eradicating taxes on various goods and services consumed by consumers in both two countries for seeking more demands of products which are on demanding because if there will be relaxation taxing then consumers will demand more which leads to productivity and economy rate got increased along with this free from taxation is the best opportunity mainly for the exporters and importers they can freely import and export products without the intervention of taxing. The most interesting point of this agreement is that 87% tariff has been eliminated on agricultural products in both countries which is good news for the farmers to expand their business in this field more and more.
Canada-Chile Free Trade Agreement:
Canada-Chile Free Trade Agreement is the First Trade Agreement with a South American Country. This agreement is based on comprehensive which means includes trades in goods and services as well as bilateral investment relationship between two countries. The Canada-Chile Free Trade Agreement is the cornerstone of Canada's strong, growing and expanding trade and investment relationship between Chile and this investment has been grown more than tripled in last 20 years. This agreement is signed on December 5, 1996 but legally came into force and implemented on July 5, 1997 for establishing investment relationship between both two countries for seeking trading in goods and products
Here I am going to explaining about one agreement (NAFTA) as whole:
Reasons for choosing NAFTA:
To save energy and oil because under NAFTA 70% oil and 61% natural gas is produced each year to the United States so to stop this NAFTA announced less usage for seeking lower imports.
This agreement is considered for the reason of promoting peaceful environment by eliminating tariffs on goods services for getting production and creating numerous jobs to stop unemployment in both countries.
The main reason which I choose NAFTA because most of the time it failed to deliver its proponents but still it came into effect by Central America Free Trade Agreement which constituted for expanding on large scale.
Who takes benefits and who is harmed:
Under NAFTA, most of the average consumers are benefitted because there is no tariffs on goods and services which they are consuming . for example if Mexico can provide cheap labour that can be helpful for all consumers in north American countries by getting food at lower price so NAFTA analysis that benefit to average consumer of every country get to have access things perfectly at lower prices.
The drastic thing about the NAFTA by which most of the people effected negativily is that it opens economies up to more competition only in some sectors so in these sectors average people can not defeat due to unskilled for this reason they get harm.
Controversial issues and impact regarding NAFTA:
As I said in negative side that NAFTA opens so much competition by which most of the average consumers get effected so the president of United States and Mexico not in favour of this point .
Although NAFTA has done lot of works by reducing tariffs on goods and services and for environment but it puts negative impact both on United States and Mexico as both criticized for jobs so now Donald trump has decided to renegotiate NAFTA criticism.
NAFTA has expanded the maquiladora program which means the United States owned companies hires Mexican workers on Mexico border at lower wages rate for doing 12 hours a day which is really critical for them.
United States criticized NAFTA for the reason of lost jobs in United States due to cheaper labour in Mexico. So most of the Manufacturing companies take workers from United States and send them to Mexico.
References:
https://www.britannica.com/
https://ustr.gov/trade-agreements/free-trade-agreements/chile-fta
https://apec.org/About-Us/About-APEC