Training and Development Essay Sample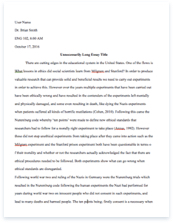 The whole doc is available only for registered users
OPEN DOC
Pages:
Word count: 7229
Category: training
Download Essay
A limited time offer!
Get a custom sample essay written according to your requirements urgent 3h delivery guaranteed
Order Now
Training and Development Essay Sample
Training can be defined as:
"The acquisition of a body of knowledge and skills which can be applied to a particular job".(Advanced Business: Fardon, Adcock, Birth. Cox, Matchan, O'Byrne and Prokopiw).
Training may include all different forms of planned learning experiences and activities designated to enhance positive changes to performance and other behaviour. Learning can be defined as 'a relatively permanent change in behaviour that occurs as a result of practice or experience'.
Training is a big issue for employers nowadays, due to high rates of high unemployment. If training wasn't carried out by employers this would lead to a skills shortage in the specific industry. More information about skills shortages can be found on PG…….. B&Q believe that if they fail to invest in training new and existing employees they will become uncompetitive and rival companies will offer more lucrative training schedules to attract labour to work for them.
Training can be broken down into a number of different elements:
* Traditional Training: Training which aims to promote the learning of specific facts and content which enables improvements in job performance, such as technical skills training for a manual job.
* Education: The act or process of acquiring skills, knowledge and understanding, usually in a school, college or university.
* Vocational Education: Somewhere between educational and traditional training. The individual who carries out vocational training is given an insight into work related jobs for a specific area of work. An apprenticeship is a form of vocational education, the individual aims to learn a skill in a new trade of work.
* Management Training: Activities designated to enhance managerial competence, individuals are given the training to learn how to take on more responsibilities and dealing with more difficult situations than what a sub-standard employee would deal with.
* Organisational Development: Activities designed to change the way in which individuals operate within an organisation (e.g. to help them to work better with the changing culture of the business, perhaps through teamwork development).
The aims of training
B&Q's training involves employees being taught new skills or improving skills they already have. Why might B&Q train its employees? It is argued that a well trained workforce has certain benefits for the B&Q.
> B&Q believe that well trained employees should be more productive. This will then help B&Q to achieve its overall objectives, such as increasing profit. More details of B&Q's objectives can be seen on PG……..
> Training at B&Q also helps to create a more flexible workforce. If B&Q needs to reorganise an area of the business, workers may have to be trained in new tasks. More details of B&Q's flexible workforce can be found on PG……..
> It will help the introduction of new technology. New machinery or production processes can be introduced more quickly if employees at B&Q are trained to use them effectively.
> It should lead to increased job satisfaction for employees. Well motivated workers at B&Q are more likely to be more productive in order to impress managers and get given rewards for their dedication to their work.
> It should reduce accidents and injuries if employees are trained in health and safety procedures. B&Q abide to the health and safety regulations (see PG……..), this is important so that the working environment for employees at B&Q is safe.
> It may improve the image of the company. Customers are more likely to have confidence in employees at B&Q who are confident, competent and have knowledge of the service they have on offer. Good applicants are also more likely to be attracted if a training programme is part of the job. B&Q make sure they train their employees when dealing with customers, they feel this is important because the first impression given by one of B&Q's employees sets the whole image of the business for the customer they are serving.
> It can improve employee's chances of promotion. The business, as a result, should have qualified people in important posts. B&Q believe it is important to train their staff to enhance internal promotions. This also reduces the cost of recruiting externally of B&Q when they can simply promote employees to higher importance job roles with more responsibilities.
3.4a.i What is development?
Development approaches the individual and their motivation from a different angle compared to training. While training is typically concerned with enabling the individual to contribute to meeting the objectives of the business better, personal development is more concerned with enabling individuals to develop themselves in the way that best suits individual needs. The two, it is hoped, will come together. By helping individuals to develop themselves, they will be more inclined and better able to contribute to helping the business meet its objectives. This can be demonstrated in the diagram below.
The diagram above suits B&Q's method of training and development. In order to meet B&Q's company objectives they train and develop their employees so they get the most out of them and increase their productive output, thus succeeding in achieving certain objectives.
B&Q is not a selfish organisation because they don't just concentrate on their own objectives, without thinking about the needs of its employees. B&Q also doesn't have selfish employees who think about their own development needs without thinking about how these needs can support B&Q in meeting its own objectives.
Personal professional development should be the responsibility of the individual concerned: there can be no 'personal' development without an individual taking ownership of their own development and choosing how such development will take place.
However, B&Q supports their employees in effectively developing them when need be. The prime opportunity for B&Q to find out about how well their employees are performing is through the appraisal interview. Through appraisal, B&Q is able to communicate their objectives to the employee being appraised, while the employee of B&Q is able to identify their own development needs.
The first stage of the development process that B&Q follows is to ask each employee to put together a personal development plan (PDP). The personal development plan should include the following:
* The individual's goals and aspirations
* An outline of the resources, methods and support required to achieve these goals
* An indication of a time period for achieving these goals
* An indication of how these goals will be recognised by others.
The personal development plan drawn up by a B&Q employee is then discussed with a departmental manager so that the employee is able to communicate their aspirations to those they are working with. Once these arrangements have taken place, B&Q is then in the best placed position to support their employees by providing them with the resources, methods and support they may require (e.g. the opportunity to go on training courses, to try out new work, e.t.c.)
B&Q have also developed a Fast Track development programme. This is the only way to gain internal promotion. Fast Track supports an individual from Department Manager throughout their career to Regional Manager.
3.4.a.ii Education
Education is a long-term learning activity aimed at preparing individuals for a variety of roles in society; as citizen's workers and members of a family group. Education is based on social needs, for example, being literate or knowing what is right from wrong. Education also involves developing your own personal character and mental ability.
B&Q value that it is important to educate their employees so they can adapt to the company culture and help their employees have good company knowledge about what the expectations of working at B&Q are.
According to the Oxford Dictionary, 'Education' can be defined as:
" A systematic instruction for the development of character or mental power"
This simply means that as a result of being instructed to enhance your personal character, you will be educated and the outcome will be your mental power, which is how much information you have digested and what you can express in terms of what you have learnt.
3.4a.iii Learning
Learning is a complex process of acquiring knowledge, individual skills and values in order to be able to adapt to the environment in which we live in:
B&Q offer employees to learn about the business by offering modern apprenticeships. As a result of modern apprenticeships, young dependent learn about how B&Q is run and the different organisational functions that make up B&Q's developed and skilled workforce. More information about B&Q's modern apprenticeships can be found on PG……..
In the diagram below you can see a training cycle, this training cycle was compiled by 'Cole', a training theorist.
As you can see in 'Cole's Training Diagram' above there are 6 stages to an effective training schedule. The crucial stages appear to be Identifying what training is needed, planning the training, carrying out the actual training and then evaluating your progress. B&Q's training scheme is very similar to 'Cole's training scheme'. B&Q believe it is imperative to plan a training schedule so that it is effective in giving employees a chance to learn new skills, which can be displayed in the workplace.
The Fast Track development programme aims to help improve your personal skills and behaviours required for entry onto the programme and to support you in making a final decision as to whether management is for you.
3.4a.iv What is the importance of training at B&Q?
B&Q carry out different types of training methods as they feel it is imperative to the smooth running of the business and that it helps employees develop their skills so that they can increase their productive output.
B&Q believe there are 6 major reasons for why training is so important. The importance of training is positive for B&Q and it has its benefits.
* B&Q believe that effective training should improve the competitiveness of the business, as well as improving its productivity and service to customers. This is such an important reason because B&Q wish to create competition for their employees, for example, employees will be given training, they will want to impress and therefore get recognised. This will automatically increase their productive output and give customers an excellent service to maintain B&Q's good reputation for offering an excellent service to the public.
* B&Q also incur fewer training costs in the long run than recruiting fully trained workers from outside the business. Recruited, fully trained workers tend to leave much sooner than employees that B&Q has already trained. Having people leave B&Q this would also increase their labour turnover, this is something B&Q wish to lower, their aim to succession plan their workforce so that the labour turnover for B&Q remains low.
* B&Q also feel that training creates the 'right attitudes' in employees, and 'attitudes' are often just as important as knowledge and skills. B&Q feel strongly about this slogan, it emphasises their aim to create positive attitudes amongst their employees. B&Q believe that if their employees have the 'right frame of mind' towards work than their skills will be enhanced and prove valuable to B&Q as the best service will be offered to the public.
* B&Q have also noticed that training has long-term benefits. These long-term benefits outweigh the short term costs for many reasons. Firstly, B&Q have noticed that their employees increase their morale, this means they are more dedicated to succeeding in their work. Secondly, B&Q's employees have gained higher skill and knowledge levels; this is beneficial to them because they can use their skills and knowledge in higher profile jobs. B&Q also gladly accept reduced recruitment costs, this is because they tend to recruit internally where B&Q have trained employees to sufficient levels to take up a higher position in the business.
* B&Q have also stated that there is an improved efficiency results from savings on material costs due to reduced wastage, reliability, range of service on offer to customers and a more flexible workforce. B&Q train their workforce so that they are scarce with their resources and try to prevent any wastage. B&Q encourage their employees to recycle any materials that can be used for future plans. B&Q are also efficient by offering different types of services; for example, B&Q have an online service where products can be purchased via the Internet. B&Q also have a flexible workforce; this is highly efficient because employees can alternate between jobs that need filling, like when an employee is absent.
* Lastly, B&Q's employees are keen to engage in training because they see it as adding to their own motivation and enjoyment of work. B&Q aim to offer the best and most enjoyable type of training so that their employees can increase their self motivation. As a result of increasing your self motivation, employees at B&Q will increase their productive output and thus achieve the objective of offering an excellent service to the public.
The B&Q university is the umbrella by which training is delivered to store based employees. There are 12 university centres throughout the UK and Eire; however, the university is also the intranet site through which employee's access training and Computer Aided Training (CAT).
B&Q also have a 'Learning Development Framework', for store based employees, the LDF provides a structured training programme and the chance to 'earn more, learn more' with salary increases awarded for each level completed.
3.4a.v What is induction training and how is it used at B&Q?
Induction training is the process in which new appointed employees are introduced to their place of work, job, new surroundings and the people they will be working with. Induction also provides information to help new employees start work and generally 'fit in'. Induction training can also help to minimise labour turnover among new recruits by ensuring that they are able to feel welcome and fully aware of what the job entails.
Induction training also gives employees a chance to get use to the culture of the business. B&Q's induction training provides new employees with the following information:
o B&Q's policies and company objectives
o Future career opportunities
o Pay, training and fringe benefits
o Health and Safety
o B&Q's organisational structure and layout
o Job requirements
o Fellow colleagues and managers
B&Q make sure that their induction-training programme is balanced between the amount of information that needs to be conveyed with the length of time employees can sustain their concentration. As B&Q make vast amounts of information they must make sure that it is conveyed more digestibly by varying the means, which communicates it. B&Q also provide an imaginative programme by using videos, OHP's and face-to-face discussions.
3.4a.vi An induction programme for a new B&Q employee
One approach to help the new employee settle in quickly and feel comfortable in the job is to provide an induction programme. Induction programmes are not usually about a specific job the employee will be doing, but the way in which the business works.
Time
Activity
9.30 am – 11.30 am
Tour of the B&Q Warehouse. New employee will be shown, different functional departments, managers office, toilets, changing rooms, car park etc
11.35 am – 11.45 am
The new employee is then introduced to their area of workplace where they will be working
11.50 am – 12.30 pm
The new employee will then be given paperwork to fill out, this will include health and safety information and paperwork related to the job they will be carrying out
12.35 pm – 1.35 pm
L U N C H
1.40 pm – 2.40 pm
B&Q then agrees a contract with the new employee, this will involve details of residence, contracted hours they can work, their pay and holiday entitlement. B&Q's employer than describes terms of employment with the employee, this includes disciplinary rules and union arrangements
2.45 pm – 3.00 pm
The new employee is then given a detailed description of the job they will be carrying out, to help them come to terms with what they have let themselves in for!
3.05 pm – 3.10 pm
B&Q then provide a company handbook which needs to be filled out within 6 months, this involves information relating to business activities
3.15 pm – 3.30 pm
The new employee is then given a lecture on the values that B&Q feel are important, such as good attendance
3.35 pm – 4.45 pm
B&Q then provide an hour-length video for their new employees, this shows background information about B&Q, and this is the easiest way for the new employee to digest background information
5.00 pm
END OF INDUCTION PROGRAMME
Even with these steps, induction is unlikely to work without careful timing and without making sure that the employee adjusts to the new social and work environment. Experiments have shown that it is possible for the time taken for induction to be halved and costs reduced by two thirds if it is well planned. To do this, the programme must focus on the anxieties of the new employees, instead of on what it is thought they thought they should be told.
3.4a.vii What is mentoring and how is it used at B&Q?
This involves the trainee being 'paired' with a more experienced employee. The trainee carries out the job but uses the 'tutor' to discuss problems that may occur and how best to solve them. The mentor passes on the benefits of their experience, insight and wisdom. They will advise the new employee how to deal with a wide variety of problems but they are not there to help them to improve specific skills.
This approach is used in many lines of work. For example, it is a common method for B&Q to implement mentors who are responsible for the early training and development of the new employee. B&Q's mentor will look over the new employee before starting their own work, just to make sure they know what they are doing. B&Q's mentors then give ongoing guidance and advice to improve the performance of the new employee. Any problems that may arise for the mentee will be brought up and discussed with the mentor and taken care of in the correct fashion to help the mentee understand the problem.
One of the main reasons that B&Q use mentoring is that it helps to develop good working relationships between employees and to provide employees with the opportunity to learn new skills. B&Q's mentoring is regarded as cost-effective and less time consuming training method because external trainers are not usually required. Mentoring schemes are also less disruptive than off-the-job training methods because employees continue to perform their everyday tasks as they learn.
B&Q's mentors have a wide range of professional skills and experience and are also able to offer independent advice and support.
When B&Q appoint new employees they will be required to be mentored as a part of their training and development. At B&Q the mentor will set daily tasks the new employee will have to carry out, the mentee will then report back to the mentor to say they have completed the tasks and report if they had any problems. If the task has been done correctly, no guidance or advice will need to be given. The mentor then sets another task with higher difficulty to see if the mentee can carry out the task effectively. In this case the B&Q mentor will often look at how well the mentee is succeeding in their new task.
On the next day, B&Q's mentor will ask the new employee what needs to be done, the mentor will be looking to see if the mentee can remember what tasks were carried out on the previous day. At the end of each day, the mentor for B&Q will have a chat with the mentee and praise them for their good work to keep their motivation high. It is also imperative to criticise the mentee, as there is always room for improvement, if the problem is only minor it is important the mentor gives advice to the mentee on how to deal with the problem. As a result of this, the new employee won't become complacent, as they are not continuously praised for good work.
3.4a.viii What is coaching and how is it used at B&Q?
This is rather similar to mentoring but the key difference is that coaching involves helping the new employee acquire high quality skills in a number of specific areas. Such skills include communication with fellow staff, how to appraise staff and how to carry out disciplinary procedures. It is similar to coaching in a sporting sense where, for example, footballers are coached to improve particular aspects of their game.
The employer must first arrange a time with the new employee when the coaching can take place. The coach and the individual being coached will need to identify development opportunities they can work on together – ways of tackling jobs, improving performance etc. B&Q don't carry out coaching, they feel that there are other ways of training that are more beneficial to employees to enhance their performance.
Coaching does not only benefit the individual being coached; it also aids the coach's own personal development. It is particularly important in a coaching system that:
* The coach wants to coach the individual and has the necessary skills to do so.
* The person being coached wants to be coached and has the correct learning and listening skills.
* Sufficient time is given to the coaching process.
Managers should not use coaching solely as a means of criticising employees for their lack of progress or mistakes. It is imperative for coaching sessions to be positive and employees should be encouraged to discuss any current problems with their manager. During the coaching session managers and employees should work together to identify potential solutions to any problems. New employees should be encouraged to explain the reasoning behind any solutions that they propose to use and managers should offer advice on possible implementation of the solutions. The employee and manager should work together to formulate a plan of action for the employee's future development.
Coaching can also provide managers with a means of both assessing an employee's suitability for promotion and analysing the way an employee has coped with any additional responsibility or extra authority. In order to be effective, coaching sessions should be properly structured. A manager will say their coaching skills clearly effect the success of any coaching programme. In order to maximise employee motivation and confidence, the manager should not simply issue instructions and make decisions on behalf of employees. Instead, the manager should fully explain any proposals they make and they should encourage employee participation.
These are the various types of coaching; B&Q do not use this type of training method to get the best from their employees:
* Rehearsing them through an important presentation and providing feedback during and after the presentation.
* Identifying and encouraging them to take on a new task, which extends their job, scope and provides experience in a new area.
* Discussing the qualities of a role model and getting them to identify the reasons for that person's success.
* Discussing how the working environment can affect job performance and the factors that influence such an environment.
* Delegating more responsibilities.
The five methods of coaching above that B&Q do not adopt helps to achieve a successful, well-trained and experienced workforce that helps to achieve company objectives. As a result of having a well-trained workforce, B&Q would have benefit because they will be able to offer an excellent service to the public.
3.4.a.viiii What is in house training/on the job training and how is it used at B&Q?
In house training/on the job training provides employees with training and development using resources within the organisation. In house training/on the job training is used when the skills that an employee needs to acquire, or the nature of the task that needs to be performed, are not too complex. The new employee is placed in the actual working environment and uses the same materials and equipment that they will be required to use once the training has been completed.
B&Q believe that in house training/on the job training is advantageous for their new employees because the individual is not being taught in the artificial environment of a training establishment and then expected to perform the same tasks and use the skills they have developed on different machinery and equipment in the real working environment.
The success of in house training/on the job training schemes is dependent upon the teaching skills of the coaches. These tend to be experienced workers. Coaches need to possess good communication skills and be able to explain and prioritise each section of a particular task. It is vital that B&Q's coaches are able to devote a sufficient amount of time to the training programme and that they do not appear bored with their role. Coaches should offer new employees encouragement and practical criticism to keep them motivated.
Compared with external training schemes, in house training provides B&Q with greater control over both the content – the type of skills and information covered – and the structure – the way new employees are taught the programme. The DIY retailer, B&Q has developed a highly effective and organised training programme. B&Q recognises the importance of standardising the quality and appearance of its service so that a customer can be guaranteed an excellent service when they visit a B&Q Warehouse. Each B&Q Warehouse trains new employees in areas such as health and safety and customer care, using company manuals and videos. In house training/on the job training is used by B&Q to enable the company to ensure that the training given to trainees is directly relevant and that new employees perform their tasks in the most effective way.
B&Q believe there are certain benefits of using in house training/on the job training. The following benefits are:
> It is fairly cheap – there is usually no need to employ outside trainer and lecturers
> The course content is tailor-made for your organisation
> References and examples to highlight points can be related to your own organisation
> Everybody knows one another, so there is no time wasted in having to get to know people.
B&Q use in house training/on the job training whilst training new employees, they believe it reduces the cost of training by not having to send new employees to train externally of the business. B&Q also believe it gives the new employee a chance to adapt to the new working environment and getting used to where equipment is placed and how to use it.
3.4.a.x What is external training/off the job training and how is it used at B&Q?
External training/off the job training takes place when new employees are trained outside of the business.
Externally run training programmes tend to be used by smaller businesses, as they usually have too few employees requiring training to justify expenditure on specialist training facilities and full-time instructors. B&Q use external training/off the job training courses, but the size of their labour force and financial resources makes it more viable to set up their own specialist training facilities staffed by trained instructors.
External training courses, by definition, take place away from the real working environment. Employees may be taught new skills and learn to perform new tasks with equipment (and in situations) that may be different to that they will use and experience when they go back to work. The problem of transferring the skills learnt in the training environment back into the workplace environment can be overcome by providing a supplementary period of on-the-job training to enable trainees to gradually adapt their skills. Externally run courses are often more lengthy than in house training programmes, but they can contribute to higher productivity and can increase in the quality of output.
B&Q's supplements its in house training programmes with externally run courses. B&Q has established external training centres that provide training away from the normal Warehouse environment. B&Q has developed its own training centres to make sure new employees have been trained to the way that suits B&Q, this also indicates B&Q's ongoing succession plan, to recruit young workers and turn them into experienced employees.
B&Q believe it is necessary to send staff elsewhere to do courses. This may be with another employer or at a specialist-training centre. There are certain benefits that B&Q have noticed while carrying out external courses, these are:
> They bring together specialist trainers who would never be available to an' in-house' course chiefly because of the high cost.
> Course members get together from several businesses, and this enables them to learn more about each other and how their respective organisations operate.
> Trainers place great value on the benefits of being away from the workplace – the course members are in a comfortable and peaceful environment away from any distractions.
B&Q don't tend to use external training programmes because they are quite expensive. B&Q must make sure they think very seriously about the value of such courses to the business and they have to carefully identify which staff would get the most personal benefit.
3.4a.xi What are transferable and non transferable skills, impact on B&Q
Traditionally, many people have either been trained in or have become adept in specific job related skills. As new employees are expected to become increasingly flexible in their working patterns, there is a greater need for them to develop generic skills that are transferable, and valuable, to a variety of employers.
Generic skills are highly regarded nowadays as key skills of communication, problem solving, team working, ICT skills, numeracy and improving the individual's performance. A further range of generic skills that B&Q value are; reasoning skills, work process management skills and personal values and attitudes.
Types of skills that B&Q value as 'transferable' can be customer service skills. For example, if B&Q need to recruit a customer service manager and they have the decision of an applicant who has previously worked in customer service or a former builder, then it is likely the applicant with customer service experience will be chosen. The applicant with skills in customer services will be able to use these skills at B&Q, however, they will be required to use these skills at a higher level.
The Builder will be the less favoured applicant as they do not have transferable skills which would help them cope with the workload a customer service manager would be required to take on. The builder would also need more training, this would be a time consuming and costly process.
Skills acquired by new employees can either be transferable or non-transferable. All the types of training and development described below, fall under one of these two headings.
Transferable skills
These types of skills can be used for a wide range of jobs later on in a career change. In looking around for jobs, applicants must have a selection of 'transferable skills'. Individuals with transferable skills are more useful to employers because they can learn a new job very quickly and are also cheaper to train.
This ability to use skills more widely is also known as a 'positive transfer'. An example is the skill of interviewing. This is transferable to a wide range of interviewing situations. Key skills such as written and verbal communications, numeracy and I.T are transferable to most jobs nowadays.
B&Q benefit from employees having transferable skills, this is because B&Q will not have to spend as much money on training and can therefore spend more money on other things to help the business achieve its objectives. B&Q will look to poach existing employees from businesses in the DIY industry; these new employees will have transferable skills that can be used at B&Q to contribute to an experienced workforce.
Non-Transferable skills
These types of skills are only applicable to the job held. These skills are at no use to other jobs. Training to work on a particular machine in a factory may provide the employee with not only a skill that is non-transferable but also one that causes 'negative transfer'.
This means that when the employee switches to a newer machine they have to 'unlearn' the skills acquired on the old one. This may take time, and in a business, time costs the employer money.
If a former B&Q employee was to apply for a job as an electrician they would have to take part in a training course to learn new skills in anew trade where they have no previous work experience. A former B&Q employee therefore has non-transferable skills when becoming an electrician, using skills in stacking shelves no longer applies to working as an electrician.
When new employees have non-transferable skills, this imposes a negative impact on B&Q. Firstly, training costs will incur, this is because the new employees will have to be educated on how the business is run and what they will be doing as their daily job. Secondly, training will take up a lot of time and in business, time=money. Therefore B&Q will lose out on sales if they are spending time and money on constructing a workforce.
3.4b What are investors in people and how is it used at B&Q?
B&Q is one of many businesses that pride themselves in meeting the 'Investors in People' standard. To achieve this standard, B&Q has shown the following:
> Planning: to be clear on aims and objectives and what people need to do to achieve them
> Action: to develop people effectively to improve performance
> Commitment: to develop people in order to achieve its aims and objectives
> Evaluation: to understand the impact of investment in people on performance.
You can see in the diagram above that 'Investors in People' is a continuous process, there are 4 stages that Employers must stick with to maintain the national standard that shows good practice in training and development.
As B&Q is an 'Investor in People' it means that potential employees are likely to be more attracted to working for B&Q as opposed to a another business that hasn't got the 'Investor in People' status. To achieve this standard, B&Q was once assessed by an independent assessor who gathered evidence (verbal, written and observed) that met all of the requirements to be rewarded this standard. A panel of business peers then approved the assessors recommendations, the organisation is then recognised for this standard.
Investing in people shows initiative and is one of the most effective ways of improving business performance. 'Investors in People' also provides a training and employee relations quality standard to which employees can commit themselves.
As B&Q have achieved this standard, they are proud to display the logo, which represents 'Investors in People' on their letters. Below is the logo that is displayed on their letters.
B&Q use the 'Investors in People' training mark to their advantage. Most importantly it attract people when they are applying for a job, as B&Q achieve this standard it signifies their importance in training and developing their staff. B&Q are renowned for having a skilled workforce and as a reward for constructing a skilled workforce, they were reluctant to accept the 'Investors in People' mark, to display their quality in training and developing their employees.
3.4c What are individual learning accounts?
Individual Learning Accounts (ILA) was a programme launched in September 2000. A year on in October 2001 it had around 2.5 million members registered with the 'Learning Account Centre' as eligible to take part in government funded learning. Around 9,000 organisations were registered as learning providers; the 'Secretary of State' announced on the 24th October 2001 that 'she' was suspending the programme from 7th December 2001. After allegations of potential fraud and theft related incidences involving ILA's, it was finally decided that on 23rd November 2001 that the programme would be closed down immediately.
The minister for Adult Skills, John Healey, published a report on the stakeholder consultation exercise on 29th April 2002. The 'DfES' between January and March 2002 by consultants undertook the consultation, with Segal Quince Wicksteed in association with NOP world. It involved seeking views about the strengths and weaknesses of the previous ILA scheme and on what stakeholders would like to see from a replacement scheme. All providers registered for ILA's were contacted, along with a sample of account holders and other key partners.
3.4d What qualifications are recognised by B&Q?
There is a wide range of qualifications that B&Q recognise when recruiting new employees. At the age of 16, young dependents have to make one of the biggest decisions in their life so far. For example, teenagers may want to stay at school for further education or either go straight into full-time work.
You can see in the diagram below the 'NVQ Framework', these are all of the qualifications that B&Q would recognise and the educational opportunities that teenagers at the age of 16 can decide to take.
(Advanced Vocational Business: Glew, Watts, Surridge, Merrills)
* National Vocational Qualifications (NVQ's) and General National Vocational Qualifications (GNVQ's)
The aim of NVQ's is to create a national system of approved competency-based qualifications.
The 'Qualifications and Curriculum Authority' (QCA) is the educational body that accredit NVQ's and the industry training organisations. These organisations have established sets of standards which B&Q need in the workplace to do their jobs properly.
The main principles behind this initiative are these:
* Qualifications are workplace-based, reflecting real workplace needs.
* Workplace requirements are now a far bigger influence on what is taught in further education colleges.
* The Single European Market means that these new qualifications will eventually become part of a common system of Euro-qualifications.
NVQ's are put into 5 bands, NVQ Level 1 being the lowest band and NVQ Level 5 being the highest band. The basis of assessment is reaching a performance standard laid down by the industry concerned, for example, B&Q will hope to train their new employees up to the highest band so that they have transferable skills for jobs further in their career. B&Q don't rush their employees moving through the NVQ stages, they let new employees proceed at the rate which best suits them. At each stage B&Q will inform the employee that they have past a stage and will therefore be given the appropriate award. These qualifications are based purely on results, not on how people learn.
An NVQ also expresses the employee's ability to do a job satisfactorily, through externally assessed exams and practical experiments. The type of practical tests that B&Q may carry out may be testing how long it takes for an employee to build something using instructions.
As B&Q is in the service industry they are very familiar with NVQ's. B&Q not only offer NVQ's to teenagers but older people can do NVQ's if they have no qualifications. Older people will be rewarded with the appropriate qualification if they succeed the NVQ course.
Where NVQ's are workplace based, GNVQ's are the opposite and provide courses for full-time students. The qualifications are 'academic' NVQ's in the sense that there is academic content combined with a work-based focus to study.
* Advanced Vocational Certificates in Education (AVCE)
Advanced VCE's are a more recent offshoot of NVQ's. Advanced VCE's developed in recognition that, in the modern workplace, specific skills related to jobs rapidly become outdated and that it is often more important to have a range of cross-transferable general skills and knowledge suitable for a range of occupational areas (e.g. in the field of business)
Advanced VCE's have taken the educational and employment world by storm with their popularity, and the way in which they have effectively won the interest of many students who progress from an Advanced VCE to university or a responsible post in the world of work.
By creating a national framework for qualifications it has been possible to give far greater status to vocational and general vocational qualifications, which are now far more widely understood by employers and the public at large.
* Modern Apprenticeships
These were first launched in 1994. By 1998 over 225,000 people had started a modern apprenticeship. B&Q offer modern apprenticeships, they offer an employee status and earn a wage. B&Q's apprenticeship courses take up to 3 years to complete.
Modern apprenticeships are available in many industries, and the DIY industry, which B&Q is in, is one of these. One of the strongest attractions of modern apprenticeships is the employment prospects they offer.
A modern apprenticeship is a nationally recognised qualification while gaining work experience. Modern apprenticeships are usually on offer to 16 and 19 year olds, however, you may be considered up to the age of 23. The modern apprenticeship scheme is very flexible and can be structured to meet the specific needs of different employees. It is usual for the apprentice to work for a company and study at college alternatively. The apprentices benefit from the opportunity to earn while they learn and to combine both on-the-job and off-the-job training.
Below is the framework for a modern apprenticeship that may be carried out at B&Q:
* a National Vocational Qualification (NVQ);
* Key Skills (the level will be dependent on the individual framework);
* a Technical Certificate (a mandatory component of all AMA frameworks approved from September 2003 – the relevant SSC identifies the Technical Certificates for their MA frameworks);
* and other mandatory or optional elements as specified by the particular occupation.
* Business and Technical Education Council (BTEC)
The 'Business and Technical Education Council' is a national government body which validates vocational courses, generally ordinary or Higher National Certificates or Diplomas and now NVQs and GNVQs.
The Council supervises work-related qualifications for industry, business, finance and public administration. These are taken as modular courses over one to three years.
The BTEC Higher Nationals have been devised in collaboration with interested parties, for example Sector Skills Councils, employers, professional bodies, to provide qualifications with national standards, clear progression routes, and recognised by further education, higher education, employers and industry. However, there are instances when these NQF qualifications do not meet specific training and learning needs, perhaps a local training demand.
To allow for this the BTEC Customised framework enables qualifications to be designed from centre devised units or Edexcel units or a unique mix of both.