T's Unfair That Successful Sports Professionals Earn Huge Amounts of Money Today Essay Sample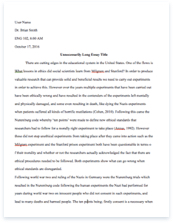 The whole doc is available only for registered users
OPEN DOC
Download Essay
A limited time offer!
Get a custom sample essay written according to your requirements urgent 3h delivery guaranteed
Order Now
T's Unfair That Successful Sports Professionals Earn Huge Amounts of Money Today Essay Sample
It is not uncommon for success sports stars to receive huge amount of money compared with professionals in many realms such as academic researching and medical care. However, they are definitely not overpaid. Their gift, intelligence and also the market law contribute to the phenomenon.
Even though the world population, according to a statistic, will top to approximately seven billion in two years, the number of the preeminent sportspeople will still remain in rarity. It can not be denied that their successes hinge on, to some extent, something they are born with—strength, speed, flexibility, and the most important, passion. All of these contribute to their extraordinary performance that can not be trained by our ordinary individuals to reach the comparable levels. Take Yao Ming as an example. As an distinguished basketball player, Yao grew up in Shanghai, both his parents former basketball players. Growing in such "athletic" atmosphere, Yao exhibited exceptional gift for basketball the first time he touched basketball: the actions which made great demands on his peers seemed to be a piece of cake for Yao. In fact, Yao is such kind of people who are born to find their niche in the specific domain. Thus, it makes sense to pay huge amounts of money to the elite sporting stars.
Granted, success can be traced to genetic advantages. However, without immense training, it seems impossible for the top sportspeople to stand out. To improve performance, dedicate athletes have been in constant training no matter in the chilly winter or in the scorching summer, mostly from childhood onward, and only enjoyed a fraction of leisure time compared with ordinary individuals. Further, they frequently put their bodies into risk, carrying on painstakingly training processes. Even more frequently, they are supposed to cope with psychological problems, as a result of stiff competition. Fortunately, these excellent people have never wave from their ultimate goals. No doubt, it is perseverance and endurance that can make or break their achievements. Do these dedicated people deserve the abundant
rewards? I'm in firm belief that the answer is definitely yes.
Even more important, the sports celebrities' salaries are guided by the market. Today, sports has become a major pastime and entertainment among American audiences. Advertisements promoted by famous sports players and slogans and pamphlets scattered around the sports field ,especially during the international competitions , are the common gateways to products promotion with the objective of increasing the sales avenue by some colossal corporations. It is not unusual that part of the rewards generated from the endorsement, ticket money and related souvenirs. In this way, there doesn't seem to be anything wrong for sports performers to get recognized as top entertainers and make fortune by getting their part of profits provided by big corporations.
Therefore, the gift that is inherent to the sports celebrities, the painstaking training which calls for perseverance and tenacity, and the market appeals which accord with the law of demand and supply all represent compelling justifications for the size of financial compensations for the top athletes.