Two types of markets Essay Sample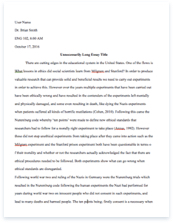 The whole doc is available only for registered users
OPEN DOC
Download Essay
A limited time offer!
Get a custom sample essay written according to your requirements urgent 3h delivery guaranteed
Order Now
Two types of markets Essay Sample
Prices in today's market often fluctuate based upon two main reasons that we know of; supply and demand. But have you ever stopped to take a more in depth look into other reasonings behind price increases or decreases of firms. Firms do not just randomly decide to decrease or increase their prices of their products or services regularly. Barriers to entry are a big contributor to the impacts upon market outcomes. Entry of firms into the market is an important part of the economy. New firms enter the market with new products and production processes frequently. How does the economy control the number of firms within specific markets? By having barriers of entry to help deter competitors.
A barrier to entry can be described best as an economic factor that causes a roadblock in the market, production process or supply chain that discourages other competitors from entering the same market space or producing the same product. Barriers to entry benefit existing firms already operating in a specific industry or market by preventing their revenue and profits from being decreased due to competition in the market.
As mentioned in our Mankiw text, barriers of entry occur in two types of markets. The first, or most common is the monopoly market. A firm is a monopoly if it is the sole seller of its product or if it does not have any close competitors that can offer substitutes. The second being an oligopoly. Oligopoly is a market form in which a market or industry is dominated by a small number of sellers.
The greater the barrier the least competitive the market is. For those already existing firms, it is an essential part of sustainability. They are able to control their prices with less likelihood of there being a competitor offering the same substitute item or service for lower rates.
When trying to figure out what barriers of entry are, we look at breaking them down into three main category types. The first one being structural. Such barrier examples would be capital or start up costs to get the firm up and going. It may even include the cost of equipment or land. The second would be strategic. This is where firms would utilize anti-competitive practices to influence others not to enter the market.
An example of this would be predatory pricing. Predatory pricing is a risky and dubious pricing strategy where a product or service is set at a very low price, intending to drive competitors out of the market, or create barriers to entry for potential new competitors. Lastly, there is statutory or legal barriers. This type includes license requirements, patents, and laws that prevent competitors from entering into a market. These can also be broken down further into subcategories.
One of the sources of barriers to entry is economic scale. This is when increased output leads to lower average costs. New firms will find it difficult to compete because their average costs will be much higher than the existing firms benefiting from economies of scale. An example of this would be Spire formally known as Laclede Gas. Another source is ownership of key input. This occurs when a firm needs a certain input but another firm owns it. Then we have government imposed barriers which deal with regulatory laws the prohibit others from entering the market for a specific amount of time. A patent is a good example of this. It allows a firm exclusive rights to a product from the date the patent is filed.
Barriers to entry impacts the market in both a positive and negative way. It needs to be viewed from the perspective of the new firm trying to enter the market as well as the existing firm already in place in the market. It can be beneficial to those firms who began early on in the market as it may allow them a first shot at monopolizing the market. The can penetrate the consumer base and win customer brand loyalty.
Those firms who attempt to enter later on face extensive obstacles and often find themselves fighting for growth among many other competitors, however they are given the opportunity to broaden the scope of their firm as well. Early entry into the market is always suggested if well planned out, but as you can see there are pros and cons to the barriers of entry as the play a key essential role in today's economy market.