Two-way communication Essay Sample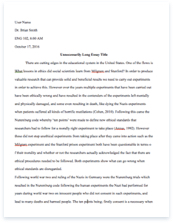 The whole doc is available only for registered users
OPEN DOC
Download Essay
A limited time offer!
Get a custom sample essay written according to your requirements urgent 3h delivery guaranteed
Order Now
Two-way communication Essay Sample
In this self-reflection essay, I will examine the two communication problems which have been identified using the five diagnostic tools during the individual diagnostic class. The two communication problems are I talk less compare to average people and have moderate willingness listen to other people. Furthermore, this essay will outline literature review by defining key models and concepts as well as theoretical and interpersonal skills that I need to obtain in order to deal with my communication issues. Moreover, the key events and activities are developed on an action plan.
With the help of five other diagnostic tools, I have analysed my personal communication capability in different communication scales. The first tool was a Self-Perceived Communication Competence Scale which is to identify how people communicate differently in one situation than another (McCroskey, J. C. , & McCroskey, L. L, 1988). The second tool was a Personal Report of Intercultural Communication Apprehension (PRICA) which measures communication anxiety in 14 different intercultural situations (McCroskey, J. C (1997).
The third tool was the Talkaholic Scale, which is the measurement of how much people are prone to talk with each other. Either they prefer to sit quietly by observing the situation or driven to talk a lot by positively evaluating themselves amongst others (Croskey & Virginia, 1995). The fourth tool was the Nonverbal Immediacy Scale- Self Report (NIS-S), the instrument can examine positive feelings towards another person (Richmond, McCroskey & Johnson, 2003).
Last but not least, the fifth tool was the Willingness to Listen Diagnostic where the title says itself that how one can listen to others carefully without any distraction (Richmond & Hickson, 2001). Personally, I strongly agree with the outcome of the communication competence survey, which was most of the time precise and up to date. According to the Self-Perceived Communication Competence Scale's (SPCC) final score, I feel confident to talk with my close friends and present within a small group of friends but I feel not comfortable to talk with strangers or have a presentation to a group of strangers.
The outcome from the Personal Report of Intercultural Communication Apprehension ( PRICA) further says that I like to interact with people from different culture and my total score was 56 which indicates that I have a high intercultural communication apprehension. The talkaholic scale score of 29 proves that I am not a talker at all and hardly engage a talk with strangers. The next diagnostic tool, Nonverbal Immediacy Scale gave me with a score of 93 implying that I have a positive feeling for other people.
Last but not least, Willingness to Listen scale provided me with a score of 81 showing a moderate level of willingness to listen. Even though talkaholic scale and willingness to listen belongs in the category of moderate, I acknowledge that these two are the critical areas that I really need to improve myself in order to continue my future career successfully. It seems like in regards to engaging a conversation with strangers or from a different culture I do not talk much because there seems no common thing for us to talk.
Although I completely aware that I live in Sydney and it is a perfect opportunity to learn different culture and language by interacting with new people from different background. In terms of willingness to listen, during the meeting listening to a collegue's presentation, I feel like to state an example of what happened 2 months ago when I worked in one of the Accounting firms in Sydney as internship student. That day a group of our internship students was having a summary presentation of what we have learnt and practised during our time in this firm.
I was really concentrated and nervious on my presentation and was not really attentive of what other students were presenting infront of me. When the presentation was about to finish one of the accountants asked me specifically about my opinion and unfortunately, I haven\'t really followed all the discussion and not able to give any professional feedback. Although my presentation went very well I knew that I could give more attention to other people speech and I realise that it is hard for me to concentrate as I easily get bored.
The next example of a communication issue is relevant to talkaholic scale and happened in the same accounting firm. There was a little competition among internship students about how to know about each other well just in a few minutes of talking. I suppose to talk and ask questions about with 6 other students and the winer will the one who has collected more information. When the competition started I participated actively but I felt like I run out of topic and new idea easily. I would prefer to be quite and listen rather than talking continuously.