Types of Abuse Essay Sample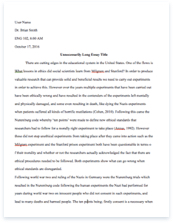 The whole doc is available only for registered users
OPEN DOC
Pages:
Word count: 1500
Category: abuse
Download Essay
A limited time offer!
Get a custom sample essay written according to your requirements urgent 3h delivery guaranteed
Order Now
Types of Abuse Essay Sample
Abuse
There are many different types of abuse. The four main ones I will look at are financial, emotional, physical and sexual abuse. Firstly, I will look at financial abuse. Financial abuse can happen to the elderly at home, in a residential home, or wherever the elderly person is staying. A family member, their career or other people who have management over the elderly persons money can abuse the elderly person financially.
Financial Abuse
An elderly person may be being taken advantage of financially by a career, the family or by the manager of all their money. The elderly may trust these people with all of their money, but they may be taken advantage of as they may not really be aware of what all their money is going towards. For example, A family member who has control over the money may be using this to their own advantage. They could be using the money to pay off bills, or buy luxuries, really for personal satisfaction. The financial career will not make this aware to the elderly person. This could result in the elderly person being low in money. This could be a disaster for the elderly person, as he or she may need the money to pay off certain bills in the future, and there are insufficient funds to do so.
There are many different types of financial abuse. Another type of financial abuse is unsolicited mail. This means that you are being sent mail asking you to donate money to some charity, and some letters also state that there are ways you can inherit a lot of money if you send a certain amount of money out to a specific address. A lot of the time you are asked to give money to charities. Most of the charities you will never have heard of, but some of the charities you will have heard of. Once you have donated money to a charity, your name can go down on record, and you will more than likely get more letters through the post asking you to donate money. This is abusing the elderly financially, as many elderly people like to help out charities, so that way, they think they are doing a good deed, but it turns out in the end that it was a bad idea, as you end up giving away so much money.
Emotional Abuse
Anyone can emotionally abuse an elderly person. The elderly people may be living by themselves at home, or they could be living in a care home. If the elderly person is living home alone, they may be feeling very lonely. As a result from the person living by him or herself, they may start to feel threatened by other people. An elderly person living in a care home, or a residential home may feel intimidated by all of the other people who live with him or her in the home.
An elderly person living in a care home may suffer from emotional abuse due to harassment, or even isolation. If someone within the care home has been harassing the elderly person, he or she may begin to feel upset, and scared of people within the home. Even how the care workers say things, and do things may affect the elderly client emotionally. The elderly person may have been harassed for a long period of time, but tried to pretend that he or she has not been harassed, but after time it can all get upon you, all the pressure of harassment. All of the harassment may make the elderly person feel isolated, because the elderly client has been affected emotionally, he or she may not want to socialise with many people, as the elderly person may feel slightly intimidated by other people.
Whilst an elderly person is living at home by themselves, he or she may not get to go out very much. This could be because of numerous reasons, such as transport and physical capability. This could affect they elderly client emotionally as they are feeling lonely as no one comes round to visit. This could be prevented by a family member or even a next door neighbour calling into the house even just to have a cup of tea. This way the elderly client will still feel wanted, and he or she will still know that someone cares about them.
If an elderly client lives in a care home, then emotional abuse by neglectance can be avoided by going on regular group outings. Entertainment may give the elderly client hope; this outing may also act as something for the elderly person to take their mind off any problems they may be having.
Physical Abuse
There are many different types of physical abuse. Such as being beaten up, neglecting, bedsores, malnutrition/diet, and neglect of personal care. All of the above can be prevented.
An elderly person, who gets beaten up, may not really know what they can do once the incident has happened. Usually, elderly people are beaten up and their money is stolen, that is one of the main reasons, but some elderly people are beaten up due to people thinking that this type of abuse is fine, and it doesn't do any harm to anyone.
An elderly person who may be living in a care home, but is bedridden may suffer from bedsores. Bedsores occur from neglect from staff within the care home. If someone is bed-ridden, they need to be continuously turned every two hours. This is because there could be pressure forming all on one spot. This leads to a sore forming on the skin. A pad must be applied so that the sore heals. A career in the care home may not be giving the client specific attention, this could result in the client getting bedsores. This lack of attention is also known as neglect.
As some elderly people get older, they need to increase their intake in specific dietary requirements. These dietary requirements may include calcium, fibre, etc. As some people get older, their bones become frailer. They need to take in more food and drink which can include calcium. Alterations in glucose metabolism may occur in elderly people. Insulin deficiency is a component of diabetes in elderly people. This results from age related changes in the pancreas. Changes in body composition lead to changes in energy metabolism with ageing. The progressive decline in muscle mass is partly responsible for the age related fall in your BMR, (Basal Metabolic Rate)
There are many reasons why elderly people are at risk of poor nutrition for a number of reasons. Here are some factors, which contribute to malnutrition in elderly people,
Primary Sources –
Ignorance from a career, Poverty, Social Isolation, Loneliness.
Secondary Sources –
Impaired appetite, Alcohol intake, and Increased requirements of supplements.
Lastly, to avoid elderly people being abused physically, in terms of being "beaten up", The police force should make the elderly people aware of the methods which are available and that could prevent burglaries and physical abuse. The police should approach elderly people personally, and make them aware of locks etc that can be put on doors to prevent the burglaries. The police would also make the elderly people aware of what they can do, who they can get in contact with if they feel they are being physically abused due to malnutrition and medication. The police should try and reassure the elderly that the problem will be dealt with.
Sexual Abuse
Sexual abuse can be displayed in many different manors. An elderly person may unfortunately be attacked sexually at any time, day or night.
A lot of sexual abuse occurs in an elderly persons home whilst they are being burgled. A person may break into an elderly persons home, and rob the home, then assault the elderly person sexually. Sexual abuse could involve an inappropriate display of manor by a relative or a career. A relative or a career may prompt inappropriate gestures towards the elderly person. A family member may be inappropriately abusing the elderly person sexually. This could be stopped if he or she knew what to do if they were being abused sexually. And also elderly people should be aware of how they can prevent sexual abuse from happening.
Flirtation towards an elderly person is another form of sexual abuse. This type of sexual abuse may be inappropriate towards the elderly person. Inappropriate flirtation towards the elderly person maybe unwanted. This may make him of her feel uncomfortable. Again, elderly people are able to get advice from a social worker and if the unwanted flirtation persists, then possibly police could be involved.
There are still many different types of abuse that can happen to the elderly, but with the right help and support given to elderly people such problems should not arise.