Typhoon Sendong Essay Sample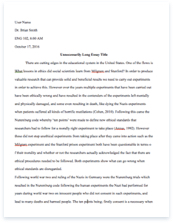 The whole doc is available only for registered users
OPEN DOC
Pages:
Word count: 1192
Category: disaster
Download Essay
A limited time offer!
Get a custom sample essay written according to your requirements urgent 3h delivery guaranteed
Order Now
Typhoon Sendong Essay Sample
Clean water – There is still a pressing need for clean water. Purification tablets are in high demand, and therefore supplies limited. There is increasing difficulty in sourcing the tablets locally.
Housing – The Compassionate Resources Warehouse/NCM Canada offer of shelter boxes is pending the outcome of follow-up by CDO NDR team leader, Leah Mae Open, with city officials. Other agencies are already providing tents/temporary shelter. The housing need continues to be reported in news updates.
Partnerships – The Nazarene Disaster Response (NDR) team in Cagayan De Oro City partnered with TV5's Alayang Kapatid Foundation in the distribution of 2000 relief bags. The bags contained food, blankets, water, and stuffed toys for children. TV5 is the News and Public Affairs division of the Associated Broadcasting Company, based in Quezon City, on the Philippines' northern island of Luzon.
The partnership with World Vision continues, in Iligan City, with the operation of a child friendly space and trauma counselling. There are eight local Nazarene volunteers involved in this ministry to children, including public school teachers, and personnel from the TEACH (Teaching and Equipping A Child Holistically) child development centre.
The Church is also partnering with the Mennonite PeaceBuilders Community, an organisation committed to peace and reconciliation.
Isolated communities – Nazarene young people continue to be actively involved in the Church's compassionate response in Cagayan De Oro. Many agencies are reluctant to venture into some communities because of their cultural/religious background. However, while facing some challenges, our young people are extending their hands to these communities, and providing material relief. Already 1000 relief packs have been distributed among the needy in these communities.
Cagayan De Oro – Nazarene Disaster Response's (NDR) relief operations have wound down in CDO, with the focus shifting to medium-long term rehabilitation. However, material relief assistance will still be provided, as the need arises, in partnership with those agencies still providing that level of support. The NDR teams have been involved in community clean-up's, including schools.
There is a need for medical follow-up, particularly in the tent-city temporary shelters, as many relief agencies begin to wind down their relief program. The anticipated departure of relief agencies is typically when the local Church has its greatest impact, meeting the gap in service and support, or at least, demonstrating its on-going commitment to the affected communities.
Iligan – The NDR and Humedica medical teams were airlifted by the Philippines Air Force to remote barangays (villages) in Iligan city, isolated by flood-swollen roads. The teams were the first to reach these particular communities and will return today (Monday) for a medical mission and relief distribution in partnership with other agencies.
Health and Medical – We are thankful for the invaluable support of the Humedica team, from Germany, who leave the Philippines on Tuesday, after almost one and a half weeks in Iligan City – Margret Müller (Coordinator / Teamleader), Phillipp Nowack (Nurse / Paramedic), and Dr. Heiner Laube.
Upper respiratory tract infections were the most common illness presenting to the team at their medical station in the evacuation area and mobile clinic. 60% of the patients were children ages 2-12 yrs old. Local health authorities have also identified the five most common conditions: Acute respiratory infection, fever, acute watery diarrhoea, suspected leptospirosis, and high blood pressure. The occurrence of Dengue fever is also increasing. Though these incidences vary from centre to centre, the outcome of our medical team's clinic will provide the regional health cluster with valuable data on the health conditions of the evacuees in their specific location.
NDR team leader Leah Open also reports that blood supplies are also in high demand. Local hospitals have appealed for donations. However, there is no organization addressing this particular need.
A medical team from This Side of the Road Outreach, Susanville, CA, will arrive this weekend. The team includes two general practitioners, surgeon, RN, and paramedic. The team is culturally diverse, with Ukraine, American, and Filipino members. They will operate a medical station in a tent city at Calaanan, and will provide approximately ten days worth of basic medical supplies. Brad Reger, team member, beautifully expresses the goal of their mission: "to be Jesus with flesh on… and so that the community will see that we care because God loves us and each of them as well."
We celebrate the opportunity and God's providence in facilitating the team's placement in the Cagayan De Oro tent city, the first medical team to be approved for such a mission. NDR team leader for Cagayan De Oro, Leah Mae Open, was excited to report the positive and fruitful outcome of her January 3 meeting with regional health cluster and disaster response authorities –"This is God's work not ours and He will definitely guide us all through-out the operation. Amen!" The team will commence their clinic on January 7.
A local Filipino medical team will arrive on site January 18.
Ministry with children – Tragically, two children from our Iligan City church perished in the flood that destroyed their homes.
Recognising the vulnerability of children in disaster and crisis situations, the NDR team facilitated a meeting of individuals and organisations who had volunteered for involvement in trauma recovery. Representatives included those from other faiths. The team's ministry with children is being supported by NCM Asia Pacific's Holistic Child Development Co-ordinator, Rev. Dan Balayo.
A three-day trauma recovery program is being held for 100 children in a local barangay. Similar intervention programs will also be held elsewhere in Iligan City and Cagayan De Oro.
A booklet developed for children affected by the Haiti disaster was introduced to participants, and will be used to assist Filipino children and their families deal with the trauma of the disaster. Volunteers will find the booklet a helpful tool, but also encourage children and families to discover hope and faith in God, in the midst of difficult and challenging life circumstances.
Young people active in disaster response – FSC Stephen Gualberto continues to be encouraged and inspired by the local young people and churches, and our NDR teams, in their faithful and tireless efforts.
Aspirations – The Church is committed to the long-term well-being and holistic development of individuals and communities affected by this disaster. The priorities of our focus include: sustainable housing, risk-reduction, and facilitating holistic child development in an area designated for relocation of flood victims. Please pray for the Church in the Philippines as it prepares for transformational ministry with these individuals, their families, and communities.
Prayer needs
•Housing for displaced victims
•Sustainable medical support for victims in evacuation centres
•Clean water
•Safety of volunteers, teams, particularly in culturally diverse and isolated communities
•Sustained motivation of local volunteers and churches in their disaster response efforts
•Social-emotional well-being of volunteers and teams
•A psycho-social de-briefing for volunteers will be facilitated next week •God's intervention and protection for flood victims, as well as volunteers •Wisdom for the Nazarene Disaster Response leadership and teams, in their engagement with those affected by the flood, as well as with city officials, partner agencies and NDR and other volunteer teams