UK Commission for Employment and Skills Essay Sample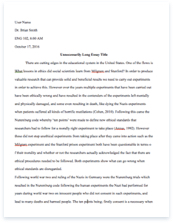 The whole doc is available only for registered users
OPEN DOC
Download Essay
A limited time offer!
Get a custom sample essay written according to your requirements urgent 3h delivery guaranteed
Order Now
UK Commission for Employment and Skills Essay Sample
In our care setting, working with autistic vulnerable adults with challlenging behaviour, duties and responsabilities are a bit different from many other similar care settings. Although we all adhere to same legislations and follow same sets of rules, our duties also include fare share of "educational" skills and approaches to individuals, that we care for, in a more supporting manner than just personal care.
Basis of our duties and responsabilities remains in a domain of personal care, but after that, it becomes so much more. Our main responsabillity is to ensure that our service users remain in control – according to their capacity – of their lives. To ensure that they participate in any given activity on a daily basis, weather it is basic personal care or more complex actions, like social engagment. All of that makes our work very challenging on a daily basis.
Our administrative side of work role includes following up on our service user\'s related paperwork – from daily notes, medical letters and appointments, care plans as a keyworker, activities planners, etc. As well, as a trained professionals, we are obliged by law to maintain our training levelsas a part of our own personal development, following up on maintaining any regulatory minimums in our work enviroment, weather it is about service users or service itself.
"NOS describe the skills, knowledge and understanding needed to undertake a particular task or job to a nationally recognised level of competence. They focus on what the person needs to be able to do, as well as what they must know and understand to work effectively. They cover the key activities undertaken within the occupation in question under all the circumstances the job holder is likely to encounter."
Each National Occupational Standard contains an agreed set of knowledge and understanding and performance criteria that must be met before someone can be deemed competent. They describe the minimum standard to which an individual is expected to work in a given occupation.
Guidelines for health and social sector could be summarized into:
1. Code of conduct for support workers – the code of conduct sets out the level of conduct expected of all healthcare support workers; protect the rights and promote the interests of individuals, key people and others – strive to establish and maintain the trust and confidence of individuals, key people and others – promote the independence of individuals while protecting them as far as possible from danger or harm – respect the rights of individuals while seeking to ensure that their behaviour does not harm themselves, key people or others – uphold public trust and confidence in health and social care services by protecting individuals from abuse, neglect and harm – be accountable for the quality of your work and take responsibility for maintaining and improving your knowledge and skills – take responsibility for how you communicate with and on behalf of individuals;
2. Common induction standards for support workers – the common induction standards represent the underpinning knowledge that all healthcare support workers should possess and understand following their induction; role of the health and social care worker – personal development – communicating effectively – equality and inclusion – principles for implementing duty of care – principles of safe-guarding in health and social care – person-centred support – health and safety in a health and adult social care setting – handling of information – infection prevention and control.