Uncertainties in the Vitamin Distribution Industry Essay Sample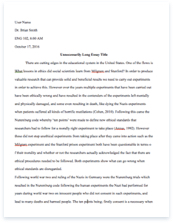 The whole doc is available only for registered users
OPEN DOC
Download Essay
Get Full Essay
Get access to this section to get all the help you need with your essay and educational goals.
Get Access
Uncertainties in the Vitamin Distribution Industry Essay Sample
Vitamin Distribution Industry relies chiefly on an efficient technology and innovations. Vitamin Distribution Industry has not maintained high-speed growth limited by legislation and demand patterns. Recent legislation initiative creates one of the main uncertainties affected Vitamin Distribution Industry worldwide. Marketers predict that "It is highly likely that the uncertainty caused by European legislation, and its fall-out in terms of the availability of natural products, will cause a slowdown in the market, at least in the short term" (Uncertainty Caused by New European Legislation, 2005). Similar problems are faced by the US Vitamin Distribution Industry under the Codex Commission (LeVesque, 2000). This legislation could decrease number of potential buyers and would lead to market decline. Small and middle-size companies would not be able to compete on the market. Strict legislation, when product standards become established for quality and features, competition shifts to a greater emphasis on cost. Slower growth combined with overcapacity creates uncertainty for Vitamin Distribution Industry.
Another uncertainty is caused by lack of import-export initiatives and international patent laws for pharmaceutical products. In the industry, there are dozens of different suppliers and manufacturers proposing the same vitamins and supplements under different names and brands. This creates the main problem for Vitamin Distribution Industry faced with moral dilemma and ethical problems to buy low cost vitamins and drugs from unknown suppliers or remain unprofitable. For instance, US drug companies have argued for many years that they must continue to have patent protection and be able to charge high prices in the United States for their current drugs in order to support the costs of research and development for new drugs. They have been successful to date, but face the increasing probability that a combination of factors will result in downward pressure on prices (LeVesque, 2000). In addition to industry objections, there are potential problems with import and export of vitamins and supplements which limit opportunities within the industry.
References
LeVesque, M. (2000). An Important Message to all United States Consumers of Supplements. July. Retrieved from http://www.vitaminsinamerica.com/news/politics/disappear.htm
Uncertainty Caused by New European Legislation is Forecast to Cause a Slowdown in the Market for Vitamins and Minerals in the UK. (2005). Business Wire. Sept 23. Retrieved from ttp://www.findarticles.com/p/articles/mi_m0EIN/is_2005_Sept_23/ai_n15627122