Understanding Organisations and the Role of HR Essay Sample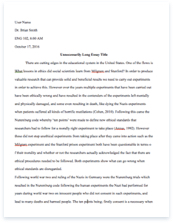 The whole doc is available only for registered users
OPEN DOC
Download Essay
A limited time offer!
Get a custom sample essay written according to your requirements urgent 3h delivery guaranteed
Order Now
Understanding Organisations and the Role of HR Essay Sample
Tesco is one of the leading food retailers within the UK retail industry and is one of the largest food retailers in the world with its headquarters based in Chechens United Kingdom In 1919 Jack Cohen the founder of Tesco started selling groceries from his market stall in the East End of London. In 1929 the first Tesco store was opened by Mr Cohen in North London. The business has continued to grow and Tesco now operate in 12 different counties, employ more than 500,000 staff and cater for over 75 million shopping trips every week (http://www.tescoplc.com). (http://www.thegrocer.co.uk) In recent years Tesco have moved away from being a primarily food retailer and have now started selling clothing, electrical goods, home ware, fuel, mobiles and broadband.
They have further developed their own brands which now consist of Finest, Everyday Value, Chokablok and Technicika. The Finest and Everyday value ranges are now 2 of the largest food brands in the UK. In 1996 Tesco introduced their Club card scheme which is currently used by 38 million customers. It was introduced to give Tesco a view of consumer habits, trends and preferences and as way of a thank you from Tesco to their customers. Tesco bank was set up in 1997 which offers customers loans, credit cards, insurance and mortgages (http://www.tescobank.com).
Tesco's main customers are the local community, families, single people, professionals and retired professionals. The Tesco customer is looking for value for money and a range of different products. Families and single people are looking for a low cost, value for money range and professionals and retired professionals are looking for a more upmarket range of products.
(Tesco Annual Report 2013) Tesco's core purpose is "We make what matters, better together". This was changed from "To create value for customers to earn their lifetime loyalty" in 2013 as in recent years Tesco have felt that customers have become disenchanted with large corporate organisations. They hope by changing this they will be seen as displaying a desire to contribute more to tackling the bigger challenges and seeing beyond profit.
In Tesco's Annual report issued in 2013 they proposed a number of goals. The following are 4 of those goals: To grow the UK core – Tesco aim to be the largest business in group and a key driver of sales and profits. To be an outstanding international retailer in stores and online – At the moment 32% of Group sales and 29% of profits are made out with the UK with Tesco aiming to increase these numbers. To be as strong in everything we sell as we are in food – Over the years Tesco have moved away from being known as mainly a grocery chain and have introduced new products and services. To be a creator of highly valued brands- After bad press and customer numbers down Tesco aim to give customer's back the assurance in their goods. With a number of high end brands already in place Tesco hope to build on these and ascertain a better value for money range.
(Tesco Annual Report 2013) Tesco's Targets are:
To lead in reducing food waste globally – The aim is to tackle food waste through all operations and to do this it must be investigated as to why and where food is wasted. To improve health and through this help to tackle the global obesity crisis – the Healthy Little Difference Tracker was introduced by Tesco to measure the nutritional value of their customers shopping trips. They hope to provide customers with the correct information and choices. To create new opportunities for millions of young people around the world – with 73 million young people unemployed across the world Tesco have realised there is a huge demand for employment opportunities. They have a huge desire to create opportunities for millions of young people. They have set up focus and research groups through young people's panels where they listen to the problems young people are dealing with everyday.
In 1947 Tesco became a public limited company when it shares began to be traded publically. Tesco is part of the London Stock Exchange and is a component of the FTSE 100 Index with it being the 28th-largest of any company with a primary listing on the London Stock Exchange. On the 4th August it was reported that Tesco had a market capitalisation of £20.5 billion. Tesco is owned by shareholders who in turn fund the company. Some of these shareholders are even employees of Tesco (http://www.meattradenewsdaily.co.uk).
Social factors affect Tesco as over the years shopping patterns have changed within the consumer industry. There is now a huge emphasis on healthy eating which Tesco has responded to by launching a new range of healthy foods in January 2014.This brand aims to give customers an easy and convenient way to control the amount of salt, sugar and fats they eat, without compromising on flavour (Jennifer Faull 18 June 2014 "Tesco taps in to personalised eating plan trend with launch of "My Fit Lifestyle" available at http://www.thedrum.com/news) On the 22nd May 2014 Tesco announced that they were planning on removing all confectionery from checkouts across the full range of store formats, including smaller Metro and Express stores. Research carried out by Tesco showed that nearly two-thirds (65%) of customers said removing confectionery from checkouts would help them make healthier choices when shopping (News release 22 May 2014 – http://www.tescoplc.com).
The Food Retailing Commission (FRC) in 2004 suggested that a Code of Practice should be introduced that would have a direct legal effect on Tesco as they suggested banning common practices such as changing prices without prior notice and demanding payments from suppliers. Tesco replied to these changes by introducing promotion offers which lowered prices and implemented a consumer price reduction on fuel purchases based on the amount spent on groceries at its stores (Mintel Report (2004) Food Retailing November 2004). Tesco were fined £300,000 in August 2013 for misleading consumers on a half price promotion on strawberries. Tesco admitted breaking the Consumer Protection from Unfair Trading Regulations Act 2008 as in the summer of 2011 Tesco sold 400p punnets of British strawberries marked as half price at £1.99, with previous prices of £2.99 and £3.99 crossed out, in an offer that ran for 14 weeks.
However, the original £3.99 was available for a shorter period of time ("Tesco Blunder Leads to £300K Fine – http://news.sky.com). By 2050 Tesco aim to be a zero carbon organisation. This has come after there has been heightened pressure for organisations to take notice of environmental issues. They hope to Reduce their carbon foot print by 50% by 2020. This will be a benefit to Tesco as they feel this will generate new job and business opportunities as it will reduce the costs organisations are currently paying on carbon emissions (The Carbon Year Book, James Richens, September 2010).
Tesco is a multinational organisation in the private sector. It's a large organisation with over 500,000 members of staff in over 12 countries. Tesco has a hierarchical structure because it has a lot of levels and a lot of people reporting into more than one person before that information is passed on to The Chief Executive. Tesco is a centralised organisation as there head office is based in England but there operations are scattered globally. Four functions of Tesco are Business Development, Commercial – Food, Operations department and Personnel/HR.
The Business Development function of Tesco is one of the main functions and is seen as being at the forefront of the companies UK and overseas development as it controls Tesco's entire focus. It is there to investigate, analyse and interpret ongoing business strategies and future plans. Their main role is to be involved in research in to new areas, regions, planning and modelling new business ideas. They also carry out development for internal management.
With Tesco starting off as Grocer they take the commercial side of their food range very serious. Their aim is to provide their customers with a wide range of products from the high value to the lower basic range. The commercial functions are continuously looking for highly skilled workforces who work towards creating a better Tesco.
The operations functions main role is to optimise the operating model for the UK business by constantly coming up with ideas of how to improve the way they perform in the distribution of products, head office and stores. They aim to reduce waste and improve the availability of products, produce a system which enables the correct products for the correct stores and help design the best route for delivering to their express stores.
Tesco feel it is their personnel Teams mission to make sure their values come alive. They wish for them to provide the people, policies, processes and leadership to make sure their Every Little helps motto is delivered to their customers and members of staff (Tesco Careers – http://www.tescoplc.com).
All functions are there to work towards a specific goal and by working together simultaneously they will optimise performance within the organisation. Communication is the main priority between the different functions as it creates a clear set of company objectives which they all must follow. These will then be processed by each function so they each object is then relevant for that specific function. Each function should reviews to make sure they are working towards their individual and overall objectives which should be steering the organisation in the same direction.
Culture is an important part of any business especially for Tesco who feel their customers and colleagues should never be taken for granted. If Tesco employees are not happy then the customer isn't happy. Workers should be treated with trust and respect and in return they will treat customers the same way. During the recruitment process Tesco recruit personnel with the same beliefs and values as their culture. This helps establish that all personnel are working together and strengthens the organisations culture. In 2012 Tesco decided to close the chain of supermarkets they set up in America which was due to the differences of culture between the American shoppers and British shoppers. Prior to opening this chain of stores Tesco carried out a number of investigations in to the two different cultures but chose to overlook these findings. This was a costly mistake for Tesco with a lost if £1.5 billion over the 5 years (The Guardian, Sarah Butler, 9 December 2012).
Three ways in which Human Resource Management and learning and development support an organisation in meeting its goals and business objectives are recruiting the correct members of staff. This involves recruiting and developing a skilled work force. The Human Resource Management must ensure the best and talented employees are recruited that will assist the company reach their goals and objectives. Secondly once HRM have fully recruited they must then train, develop and motivate their workforce to get the full potential of their performance. HRM is involved in dealing with promotions, salary increases and benefits. They also head yearly appraisals where staff
and the organisations objectives for the year ahead are discussed and implemented. The HRM must evaluate all training and development opportunities to see if they have been successful in helping the organisation develop and meets its goals and objectives. This can be done by appraising the personnel who have undertaken the training.
Three ways in which Human Resource Management and learning and development professionals support line managers and their staff are communicating their rights and duties. If these are not communicated in the correct manner then personnel cannot be disciplined if they were not aware of the procedure. HR are responsible for making sure that their staff are aware of what is expected of them. This is done by their contract of employment, staff announcements, staff handbooks and policies and procedures. They are also responsible for finding and arranging training opportunities. They can then advise the line manager of specific training courses which can be held internally or externally. The HRM should spend a lengthy time with Line Managers discussing recruitment and any potential vacancies. They need to be aware of the position description and when it comes to recruiting they are aware of the needs required for the business.
Bibliography
A look at the history of Tesco available at http://www.meattradenewsdaily.co.uk (Accessed 13 October 2014) Details of the different offers Tesco Bank can give to their customers can be found at http://www.tescobank.com (Accessed 05 October 2014) "Fresh, but not so easy: Tesco joins a long list of British failure in America" – The Guardian, Sarah Butler, 9 December 2012 (Accessed 13 October 2014) Jennifer Faull 18 June 2014 "Tesco taps in to personalised eating plan trend with launch of "My Fit Lifestyle" available at http://www.thedrum.com/news (Accessed 01 November 2014) Mintel Report (2004) Food Retailing November 2004 (Accessed 31 October 2014) News release 22 May 2014 – http://www.tescoplc.com (Accessed 31 October 2014) "Tesco Blunder Leads to £300K Fine – http://news.sky.com (Accessed 07 October 2014) Tesco History available at http://www.tescoplc.com (Accessed 05 October 2014) Tesco Annual Report 2013 (Accessed 13 October 2014)
Tesco Annual Report 2012 (Accessed 13 October 2014)
Tesco Careers available at http://www.tescoplc.com (Accessed 31 October 2014) "Tesco's growing pains on the road to zero-carbon" – The Carbon Year Book, James Richens, September 2010 (Accessed 31 October 2014) "Tesco's move to cut food waste is just a small step in the right direction" The Guardian, Mark Riley Cardwell, 21 October 2013 (Accessed 31 October 2014 Tesco PLC Annual Review and Summary Financial Statement 2012 (Accessed 31 October 2014) The Grocer http://www.thegrocer.co.uk – Tesco News (Accessed 03 October 2014)