Unemployment Inflation Essay Sample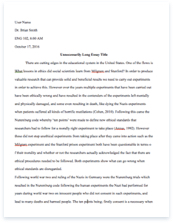 The whole doc is available only for registered users
OPEN DOC
Download Essay
A limited time offer!
Get a custom sample essay written according to your requirements urgent 3h delivery guaranteed
Order Now
Unemployment Inflation Essay Sample
Year after year, the economy of the United States changes and the statistics begin to vary. Measuring economic activities might sound like a straight forward and uncontroversial task, but this is not always the case. Nowadays, the governments of the United States along with many other countries are able to collect, record, and publish a wealth of statistics that covers all aspects of their economies. The nation primarily uses three basic variables to measure the economy of the United States: the gross domestic product, or GDP, the rate of unemployment and the rate of inflation.
The most frequently used measure of an economy's output is called the gross domestic product, or GDP, and it also measure the health of the US economy. GDP is mainly used to measure how much an economy actually produces in a certain amount of time; usually it is categorized in either quarters or in a year.
GDP is the market value of final goods and services that are produced within a country during a given period. Economists need to aggregate the quantities of the many different goods and services into a single number if they want to measure how the modern economy is doing. They do so by adding up the market value of different goods and services that the modern economy produces.
As women entered into the workforce market, they also started to increase the rate of the GDP in two distinctive ways. First, goods and services that women produced in their new jobs have contributed directly to increasing GDP. Also, paid workers took over previously unpaid housework and child care duties have increased measured GDP by the amount paid to those workers. The first change represents an increase in economic activities, but the second change demonstrates the transfer of existing economic activities from the unpaid sector to the market sector.
Goods and services that are not sold in markets, like unpaid housework and homemaking activities, are not counted in GDP. Final goods and services that are consumed ultimately by users are indeed counted in GDP. Also, newly produced capital goods, such as factories and machine, are also seen as final goods and in return they are counted in GDP.
Do keep in mind that intermediate goods and services, which are used up in the production of final goods and services, are not included in GDP in order to avoid double counting. It is also important to recognize that only goods and services produced within a nation's borders are included in GDP and only goods and services that are produced during the current year are counted as part of the current year GDP.
When the GDP is high, citizens of the US are most likely to possess more and better goods and services, therefore, most people will enjoy a higher and a more comfortable lifestyle. Nevertheless, when an economy begins to suffer, the rate of unemployment begins to rise. The unemployment rate is an indicator of conditions in the labor market. Jobs are secure and relatively easier to find when the unemployment rate is low. This often leads to increasing wages and improving working conditions as well.
The labor force is defined as the total number of employed and unemployed people in the economy. People that are employed if they work full-time or part-time during the past week or is on vacation or in sick leave from a regular job. People that are unemployed mean that they have not worked during the preceding week, but they have made some effort to find work in the past four weeks.  The unemployment rate is then defined as the number of unemployed people divided by the labor force.
Unemployment imposes economic, psychological, and social costs on a nation. When people are unemployed, they tend to be economically unstable since their incomes begin to fall. This for example, cause people to stop paying taxes and start receiving government support payments like unemployment benefits.
Psychologically, unemployed workers and their families can lead to a loss of self-esteem, feelings of loss of control over their own lives, depression, and from time to time, even suicidal behavior. Since money is not coming in, they may start feeling stress. The social cost of unemployment is a result of both economical and psychological effect combined together. Unemployed people tend to get frustrated and angry. This also leads to an increase in crime rates, domestic violence, alcoholism, drug abuse, and other types of social problems.
Unemployment and inflation are two important economic variables that can affect the nation greatly. It is a country's best interest to try to always maintain a low unemployment rate. Inflation is a decline in the value of money and a rise in the general level of prices. The decline in a currency's value will generally raise the prices of all goods, services, and labor.
Every country functions differently at a different level. Competition and commitment is how a nation can succeed. In order to increase the money supply of an economy, it is very important for the government and its citizens to play the right moves. Personally, I know it is hard to believe that one person can make a difference, but they can. When it comes to money and the economy, everyone wants to profit and every nation gets ambitious.
WORK CITED:
Unemployment Rate. Almanac of Policy Issues. 2000. <http://www.policyalmanac.org/social_welfare/archive/unemployment_compensation.shtml>
Frank, Robert H. and Bernanke, Ben S. Principles of Macroeconomics: Third Edition. The McGraw-Hill Irwin. 2006.
Ranson, David. Inflation: The Concise Encyclopedia of Economics. The Library of Economics and Liberty. 2002 <http://www.econlib.org/library/Enc/Inflation.html>.
Inflation Central: US Inflation. Federal Reserve Bank of Cleveland. November 2006 <http://www.clevelandfed.org/Research/Inflation/US-Inflation/index.cfm>.