Universal Health Care Essay Sample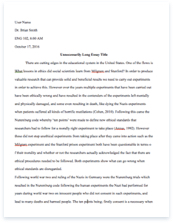 The whole doc is available only for registered users
OPEN DOC
Download Essay
Get Full Essay
Get access to this section to get all the help you need with your essay and educational goals.
Get Access
Universal Health Care Essay Sample
Universal health care deals with notion that all Americans should have the right to use accessible, affordable, attainable and premium quality health care. Long before, people did not appreciate and emphasize the importance health insurance. Many laws have been enacted imposing that health insurance should be compulsory to everyone however these were not implemented because of low demand for health insurance and the health care sectors and insurance companies strongly opposed the proposal because of the fear of government intervention and probably "take over" in the insurance business thereby affecting their revenues and for some personal reasons. This resulted to the rising problem of the uninsured where people depend solely on their respective states to shoulder their health needs because of the increasing demands and costs of medical care in the advent of the 20th century.
In April 4, 2006, the Massachusetts legislature approved a bill that would "require all residents to purchase health insurance or face legal penalties, which would make this the first state to tackle the problem of incomplete medical coverage by treating patients the same way it does cars" (Fahrenthold para. 1). This proposal was strongly supported by incumbent Gov. Mitt Romney by committing his signature on said proposition. Consequently, Massachusetts became the first state in America to compel its locals to acquire health insurance by July 1, 2007 or embark upon financial penalties for those who can afford but merely refuses to purchase it.
The amount to be paid for a health insurance range from $250 or lesser depending on their company affiliations or as financially supported by the state. These are an array of choices in which the policyholder may select from according to his/her affordability or capacity to pay with the best claims service guaranteed. The coverage for this new proposed law on health care would include minimum benefits such as prescription drugs aside from the basic protection for health included in insurance subsidies.
Massachusetts's 6.5 million residents is the centerpiece of a law approved by the legislature last year that civic and business leaders hope will dramatically reduce the ranks of the state's 400,000 uninsured and the number of people who seek costly "uncompensated" care in hospital emergency rooms (Lee para. 2). The uninsured which total to about 550,000 individuals in Massachusetts alone and approximately 45 million in the entire country "go without insurance and their hospital and doctor visits are paid for in part with public funds" (Fahrenthold para. 3). This is somewhat ironic since Massachusetts is regarded as the seat of several notable hospitals and well-respected medical institutions in the United States.
Nevertheless, this issue has been worked out by the state many years back in 1992 by then Gov. Michael S. Dukakis who endorsed this legislation on universal health care instigating that the coverage of the same should be implicated to all residents but unfortunately, this was not implemented. This is due to the provision in the law which states that employers should grant health policies to their employees and pay the corresponding taxes accordingly. Subsequently, Massachusetts continued its nationwide pursuit of becoming a model state in term of universal health care coverage for its people.
In conclusion, acquiring for a health insurance policy is not yet too late. Especially with Massachusetts as the pioneering state to implement a universal health care coverage, there is no reason why other states cannot imitate this procedure. If proved successful in the long run, then the problem of the uninsured would be given relief. Moreover, the protection health insurance may give to the people is priceless. Health is wealth after all.
Works Cited
Belluck, P. 5 April 2006. Massachusetts Sets Health Plan for Nearly All. 28 July 2007 <http://www.nytimes.com/2006/04/05/us/05mass.html?ex=1185681600&en=23093ff45b15afef&ei=5070>
Fahrenthold, D. 5 April 2006. Mass. Bill Requires Health Coverage. 28 July 2007 <http://www.washingtonpost.com/wp-dyn/content/article/2006/04/04/AR2006040401937.html>
Lee, C. 1 July 2007. Massachusetts Begins Universal Health Care. 28 July 2007 <http://www.washingtonpost.com/wp-dyn/content/article/2007/06/30/AR2007063000248.html>