Unlikely Heroes Essay Sample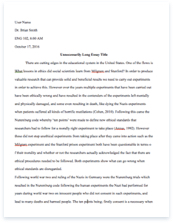 The whole doc is available only for registered users
OPEN DOC
Pages:
Word count: 497
Category: heroes
Download Essay
A limited time offer!
Get a custom sample essay written according to your requirements urgent 3h delivery guaranteed
Order Now
Unlikely Heroes Essay Sample
Sometimes a hero doesn't have to be brave, strong, or even handsome. Bilbo Baggins and Santiago are perfect examples of unlikely heroes because, they are neither strong nor well known by many people. The only thing that actually matters about heroes are their actions.
Little Bilbo Baggins is a hobbit who is half our height but smaller than a dwarf. Bilbo is very orderly and likes to have everything planned out for the following days so he knows what he has to do around his neat hobbit hole. He is also timid and doesn't like to do anything out of order such as an adventure, which he surprisingly goes on after he states on pg. 4, "We are plain quite folk and have no use for adventures. Nasty, disturbing uncomfortable things! Make you late for dinner…!" Besides being orderly, another important feature about Mr. Baggins is his strong need for cleanliness. His physical appearance stands out from other heroes because he is short, somewhat fat, and his feet have leathery soles on the bottom that are covered with hair, unlike most other heroes who are strong, tall and handsome. Bilbo Baggins's name also stands out against other heroes in that it is not charming and masculine but is instead somewhat meek and mild. Nonetheless, Bilbo proves to be a hero soon after he starts his journey and performs many heroic acts.
Like Bilbo, Santiago is an unlikely hero. Although they are both heroes at the end of their journey, they have their different beginnings. Unlike Bilbo, Santiago is only a teenager and is human. Most heroes are rich and have fancy cars and servants while Santiago is a shepherd who wants to travel to other places and see things he has never seen before. When Santiago wants to sleep, he finds places where there is shelter and an open area where he can keep an eye on his sheep while most heroes don't live such humble and simple lives. Usually a hero's acts are done in the prime of his life but Santiago's time is not limited which allows him to be a hero much later in life. It's common for heroes to hide out from the world and not be seen, but Santiago wants to see the world and be seen. Since Santiago is only a teenage shepherd, he is not very strong like many heroes. When Santiago had to do something it requires concentration rather than strength which is not typical in usual heroes. Santiago proves that anybody can be a hero no matter what their abilities.
In summary, looks, social class, strength or even intelligence, isn't necessary for a person to be a hero. Bilbo and Santiago both ended up being a hero, without being handsome, rich or strong. Unlikely, unique, or strange, the only thing that matters in a hero are the actions they take, the decisions they make, and how hard they try to accomplish their goals.