upport Person Centred Thinking And Planning Essay Sample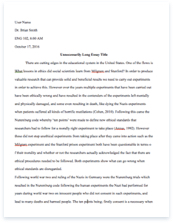 The whole doc is available only for registered users
OPEN DOC
Pages:
Word count: 2006
Category: thought
Download Essay
A limited time offer!
Get a custom sample essay written according to your requirements urgent 3h delivery guaranteed
Order Now
upport Person Centred Thinking And Planning Essay Sample
Outcome 1
Understand the principles and practice of person-centred thinking, planning and reviews, 1 Explain what person-centred thinking is, and how it relates to person-centred reviews and person-centred planning – This is when you as a carer must find a balance between what is important from and for the person. Person-centred planning is when you have to reflect on their capabilities and what support they may require now and in the future so that they can play an active part in their community. So services should be delivered in a way the person chooses not them being slotted into gaps to suit others. 2 Explain the benefits of using person-centred thinking with individual- It is what matters to them and is important to them. It helps them to understand the kind of support they may require to enable them to stay health and safe. During time it helps them to know if things have to change in any aspects of their live so that they can still continue as before with minimal interference.
3 Explain the beliefs and values on which person-centred thinking and planning is based -As the people you care for are different from each other and you learn about them, you will find that each and everyone has their own unique way of doing things. By reflecting on what they do and say, you can help them to full fill their ambitions. 4 Explain the beliefs and values on which person-centred thinking is based differs from assessment and other approaches to planning – Instead of someone making choices and deciding for a person – person centred thinking is more what the person wants for themselves their choices and how they want their lives to be. 5 Explain how person-centred thinking tools can form the basis of a person-centred plan – By putting the individual at the heart of your work means that you can support that person in the way they want to be supported and being more responsive to the wishes and how they want to live.
6. Describe the key features of different styles of person-centred planning and the contexts in which they are most useful – 1. The person at the centre – Having meeting involving the person, so the person gets a better life on their own terms. Support them to express what they want and what their needs are to help encourage independence not let others decide for them. Focus more on what an individual can do rather than what they cannot do. 2. Family members and friends are partners in the planning – As family members know the person the best and care about them and could be involved in supporting them for the rest of their lives. They bring with them a fountain of knowledge and commitment and energy. They also want their family member to be respected, safe and cared for. 3. The plan reflects on what is important to the person, their capabilities and what support they require. – It focuses on their capabilities and what level of support they may require to help them to reach their goals.
A shared understanding – rethinking of the professional role – The professionals are no longer in charge of what a person wants or how to run their lives, instead it is the person themselves and those who care for them taking the lead in what is important. Discovering what is important to their person – means focus is on a person's capabilities not on the deficits and looks at what support is needed rather than saying they cannot do it. 4. The plan results in actions that are about life. Not just services and reflect on what is possible and not just available – This opens up the way people think and what they can do from the small things to assist in day to day life, to bigger things that can help the person have a better live. It has gone from where people were slotted in according to their disability to a better way of life were they have more say in what they want and where they would like to live. by including them more in day to day activities by giving them support and better services.
5. The plan results in ongoing listening, learning and further action – Person-centred planning should not be a one of event. It has taught us that everyone has a future regardless of any disabilities. It is about listening and learning and finding solutions to help people and ensure they have the kind of life they would like to live not being labelled and put into boxes and forgot about. 7 Describe the role of the manager in implementing person-centred thinking and planning The manager should have policies and procedures and planning documents in place for person-centred strategies. This is to make sure that staff, have the proper training. The manager should monitor and review things regularly. 8 Explain how this relates to the role of a facilitator – the facilitator should have a good understanding of their role through training and procedures to follow.
Outcome 3
Understand own role in person-centred planning
1 explain the range of ways to use person-centred thinking, planning and reviews in own role with individuals – It is about finding out what is important to the person and helping them to turn their choices into reality. By listening and working with the person and their families in partnership to help this happen. It is part of your role to support the person to make their own choices and to ensure that these choices are heard and recorded to form the basis of their care plan. You should then support them so they can monitor the care plan and make any changes when it is reviewed. As a team member – you should ensure that you pass on any information and that it is recorded.
As part of an organisation – Ensure that a one page profile is in place for people to read and that the person they are supporting has one. 2 Explain the different person-centred thinking skills required to support and individual Person-centred thinking skills will include promote dignity, privacy and inclusion and problem solve. You do this by doing things with a person rather than to them. Use of a one page profile which will help build a plan of support that considers the person's life, likes and dislikes. 3 Identify challenges what may be faced in implementing a person-centred thinking, planning and reviews in own work. – Colleagues not wanting to change their ways, lack of resources, time, services users not wanting to be part of their review.
3 Describe how challenges in implementing person-centres thinking, planning and reviews might overcome – By continually listening and learning what is important to the person now and in the future. The acting on this with the alliance of their family and friends, It is important that you always think about the person in the centre of everything from gathering information about their lives to monitoring actions and on-going learning. Outcome 4 – Be able to apply person-centred planning in relation to own life 1 Demonstrate how to use a person-centred thinking tool in relationship to own life to identify what is working and not working – To sort out what's working or not working in my own life. I should draw up a profile and list the pros and cons of things that are happening in my life. Then I would be able to change things to make my life better. 2 Describe what other person-centred thinking tools would be helpful in own life I think the other person-centred tool I would use is sorting out what is important to/for.
I feel if I could do this it would help me to move a lot of things that I think are important and are not out. Then I would be able to move forward with my life with a lot of baggage. 3 Evaluate which person-centred thinking tools could be used to think more about own community connections. Sorting what's working and not working, matching staff, relationship circle, communication charts, one page profiles, learning log, good day/bad day sorting important to/for,decision making agreements presence to contribute ,4+1 question 4 Evaluate which person-centred thinking tools or person-centred planning styles could be used to think more about own future aspirations, Sorting out important to/for, sorting what's working and not working, learning log, one page profiles, communication chart.
Be able to implement person-centred thinking, planning and reviews 1 Demonstrate the person-centred thinking and styles of person-centred planning that can be used to help individuals move towards their dreams. Person-centred planning is all about discovering what a person wants, what support they may require and how they can achieve this. It lets people live an independent and inclusive life. The person centred tools are to see that the changes are implicated. It shifts power from the professionals to the individual. By doing this helps the person to lead the kind of life they want to and helps them to achieve their goals, with the assistance they choose. 2 Show that the plan and process are owned by an individual
The plan will have all the information needed for a particular person. It will have their name and personal details on it. A person-centred plan that is set up for a person with have everything that they have said they would like, and how they would like these things done. Even when things have been set up for the person the process does not stop. For person-centred planning to work you have to listen and learn and focus on what is important to the person
3 Demonstrate how person-centred thinking tools can be used to develop a person-centred plan, Person-centred thinking tools are used to develop a person-centred plan because they help you to make a one page profile of a person. It helps us to see what the person wants like sorting out important to/for – this sorts out what's important to ie- what makes you happy , content and fulfilled from what's important for ie-health and safety, being valued. This helps to work towards a good balance. Using the relationship circle helps to find out who is important to that person and who we can talk to for information. Matching staff helps the person think about what support they need and what staff they may require.
4 Use information from a person-centred review to start a person-centred plan. When you are doing a person-centred review you collect information concerning the person. You listen to the person, family and support staff. You develop the plan using this information and gather together any additional information and anything you may have learned. You put all this together and organise it into a person-centred plan. 5 Use person-centred thinking to enable individuals to choose those who support them. With person-centred thinking it opens up a whole different world for those who use it. They now have a say in who they want to support them and how. They don't have to just have anyone. 6 Support the individual and others involved to understand their responsibilities in achieving actions agreed When you are supporting a person you should always read their care plan as this will tell you what their wishes are. If anyone says anything different to what is in the care plan then ask them to read the care plan. Remember that the person you are assisting has an opinion and listen to what they say. Inform those that need to know what the person wants. 7 Demonstrate a successful person-centred review.
A successful person-centred review is a review that is adaptable and has been successfully used in amending the care plan. All changes made are for the person and to help them to proceed in their chosen path.