Urban Cities: Vancouver and Toronto Essay Sample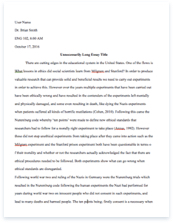 The whole doc is available only for registered users
OPEN DOC
Download Essay
A limited time offer!
Get a custom sample essay written according to your requirements urgent 3h delivery guaranteed
Order Now
Urban Cities: Vancouver and Toronto Essay Sample
Introduction
Since the industrial revolution in England, the social life has been restructured with increased growth of urban centers and cities. Concentration of life in urban centers has brought about centralized provision of basic social services like sanitation, health, education, and others.  Urban life has also brought about increase socialization of people from diverse cultural set ups leading to cultural understanding and integration.  One of the most common phenomenons in urbanization has been growth of cities.  A city can be described as an urban area with a very high population density and with a distinct administrative, legal, and historical status (Francis, 2004).  Unlike other urban centers, cities are more planned and have advanced systems like sanitation, utilizes, land usage, transportation, housing, and other well planned and integrated system.  The increased proximity enables increased interaction of people and organizations which benefit both parties for the continued growth of economy.  Since the 20th century, cities have undergone transformation from mere skyscrapers to modern cities with increase digital surveillance systems and advancement in provision of basic amenities in order to respond to the growing number of people settling in cities. Most cities serve as metropolises which are surrounded by suburbs and other regions.
Toronto and Vancouver are some of the largest cities not only in Canada but also in North America. Vancouver is as coastal city which is major seaport in British Columbia in Canada.  Vancouver is the largest city in the British Columbia and also the second largest in Pacific Northwest. With a population of 578,041 in the city and 2,116,581 in Vancouver Metro, it is the largest metropolis in Western Canada and third largest in Canada (Davis and Kleist, 1997). On the other hand, Toronto is the largest city in Canada and also serves as the capital of Ontario. Toronto is one of the fifth populous metropolises in North America with more than 2.5 million residents.  Toronto and its suburbs regarded as Greater Toronto Area holds more than 25% of the total Canadian population with 8.1 million residents.  Toronto is not only Canadian economic capital but it is also a global city (Fulford, 1995).
This paper is going to compare Toronto and Vancouver. The paper will compare the two cities in different aspects like geographical location, population and diversity, economic activities, and many others. The paper will also apply Central Place theory to understand how settlement patterns have affected the social and economic development of these cities.
Comparing Toronto and Vancouver
(i) History
Like other countries in America, Canada has a long history of European colonization.  For a long part of its history, Canada was the battle ground between British and French forces as they fought for control of thirteen colonies.   Initially, Canada had been consolidated under French rule but after defeat by British, it came under British rule. Today, British and French culture and reflected in the social and economic life of Canada but his differs with geographical region (Rayburn, 2001).
According to archeological records, Vancouver was originally inhabited by Aboriginal people who had set up villages in the modern day Stanely Park, Faslse Creek, and Burrand inlet.  Some of these villages can still be found in North and West Vancouver.  However, the development of the city can be traced to 1791 when the first Spain explorer reached the coastline.  However it was John Vancouver, after whom the city is named, who explored the inner harbor of Burrand inlet and together with Simon Fraser of North West Company and trade, formed the modern day city. It was Fraser Gold Rush from 1858 that brought more than 25,000 men from California to the city giving the city its initial growth momentum (Rayburn, 2001). In 1862, European settlers followed and started sawmill which formed the nucleus around which the city grew.
Like Vancouver, Toronto was initially inhabited by Aboriginal people specifically from Huron tribe who took control of the area after displacing Iroquois tribes.  However unlike Vancouver whose name is derived from European explorer, the name Toronto is derived from Iroquois language tkaronto which means a place where there are trees standing in water (Rayburn, 2001). The first Europeans to settle in Toronto were French traders who had formed Fort Rouille in 1750 but later abandoned it.  Toronto became a battleground during American revolutionary war, leading to influx of Britain settlers who were fleeing from Lake Ontario.
British purchased the quarter million acres in Toronto and established York Town which served as the administrative center and capital of Upper Canada since it was perceived inaccessible to American attacks (Rayburn, 2001).  However it was later captured by Americans and destroyed. This marked the begging of the City of Toronto but right from the start, the city had mixed racial inhabitants including British, Americans and African slaves who were fleeing from slavery since slavery had been banned in Upper Canada. In the 19th century, the city grew rapidly as major destination for immigrants to Canada (Fulford, 1995).  During the Great Irish famine, there was a great influx of Irish people to the city who brought with them Catholicism. In 1876, the city became the capital of Ontario province after it was created.
From the history of the two cities we find that there are some similarity and difference. They are similar in that they were both inhibited by Aboriginal people who were later replaced by foreigners from European countries. However we find that due to proximity of Toronto to United States, it became an escape route fro freed slaves making it racially diverse right from the start. Both cities were founded by European traders.
(ii) Geography and spatial perspectives
It is recorded that the original Vancouver climate was dense temperate rain forest which was made up of conifers, maple and alders. However this has changed over the years with increased settlement.  Today, Vancouver covers an area of 144 square kilometers comprising both flat ground and hills.  The city is located next to Strait of Georgia which is body of water separated from Pacific Ocean by Vancouver Island.  Vancouver is   located in Pacific Time Zone and in Pacific Maritime Ecozone.  The city has a temperate climate with warm winters (Davis and Kleist, 1997).
On the other hand, Toronto is quite big in term of coverage when compared to Vancouver.  It covers and area of 630 square kilometers which is double the area covered by Vancouver. Toronto has a 46 kilometer shoreline facing Lake Ontario which forms one of its borders to the south. In the west, the border is formed by Etobicoke Creek, Steeles Avenue northward and Rounge River to the East (Fulford, 1995).  Unlike Vancouver, Toronto is intersected by Humbler River and Don River. Toronto Harbor is one of the most important harbors in Canada.  Unlike Vancouver, Toronto has a moderate humid climate which has warm and humid summers and cold winters.
One of the key similarities in the geographical location of these cities is that they are all located near water bodies. Most early settlement patterns were concentrated around water bodies for abundant supply of water. However, the formation of both cities followed the presence of sea routes to mainland Canada.
(iii) Demographics
During the 1950s and 1960s, Vancouver was experiencing high population growth and the authority planned building of high rise tower to accommodate the growing population.  This resulted to compact urban center with high population growth in the downtown peninsula. Since the population has continued to grow, the authorities have been encouraging increase in density rather than urban sprawl.  Vancouver has a population 578,041 resident with the urban metro Vancouver having 2,116,581 residents (Margaret, 2000).
Vancouver is famously regarded as a city of neighborhoods with increased number of   ethnic mix.   Since the formation of the city, English, Scotts and Irish have been the dominant ethic groups. Even today the elements of British culture are still very evident in different parts of the city especially in South Gransville and Kerrisdale where British have settled for long.  However, migration in the 20th century has seen an increase in the number of Chinese immigrant and today, Chinese ethnic group is by far the largest group in the city (Francis, 2004).  The settlement pattern has seen the emergence of neighborhoods with different ethic groups like Punjabi market, Little Italy, Greektwon, Japantown, and others. There are also neighborhoods which are bilingual harboring more than one ethnic group.  Vancouver comes second after Toronto as the leading destination for European and Asian immigrant from China, Taiwan, Philippines, India, and others. There are also a growing number of immigrants from Latin America including Peru, Ecuador, Mexico, and others.  Vancouver also has the third largest Portuguese population in Canada and a sizable population of the Aboriginal communities who live outside the city (Kalman, 1974).
Over the years, the population of Toronto has been growing rapidly. Between 1996 and 2001, the population grew by more than 4% and 1% from 2001 to 2006 which indicated negate population growth rate.  In 2006, Toronto had a population of 2,503,281 residents making it the largest city in Canada.  Like Vancouver, Toronto is made up of ethnic minority groups which constitute 46.9% of the population.  However, unlike Toronto, the city has a large percentage of foreign born residents and the United Nations Development Program ranks Toronto the second city in terms of foreign born immigrants coming after Miami and Florida.
Unlike Vancouver which has a large number of immigrants from Asia, European ethnicities form the largest ethnic group in Toronto constituting 52% of the population.  However the largest minority group is South Asian/Indo-Caribbean who constitutes 12% of the population with Chinese coming second.  There is also a large percentage of black Caribbean unlike in Vancouver (Fulford, 1995).  Like Vancouver, there are Aboriginal minorities who live outside the city.  Toronto can also be regarded as a city of neighborhoods which reflect the specific ethnic group inhabiting the neighborhood. These neighborhoods include Little Italy, The Junction, Little Jamaica, Little India, Chinatown, Greek town, Portugal, Village, and many others.
In both Vancouver and Toronto, English is a dominant language. However, each neighborhood has a dominant language which reflects the specific ethnic groups in these neighborhoods.  Other languages which are dominant in both cities include French, Italian, Chinese, Spanish, Portuguese, Punjabi, Hindi, and many others.  In both cities, Chinese and Italian are second largest languages.  It will also be found that in both cities, Christianity is largest religious group. In Toronto, it will be found out that 31.1% of the population is Catholics with Protestants, orthodox and other religions following.  There are also Islam, Hinduism, Judaism, Sikhism, Buddhism, and may others.  In Toronto more than 18.7% of the population doesn't confess to any religion (Fulford, 1995).
(iv) Stratification and social class
Social class and stratification are two functional grading of the society. Social stratification can be identified as a hierarchical arrangement of the society into social classes, castes or other strata (Saunders, 1990).  These hierarchic are not universal but they are norms which are found in state level structure.  The common type of stratification is based on the social and economic factors which generally identify the society into upper class, middle class, and lower class.  In each class, there are minor subdivisions which are based on occupation. Stratification therefore describes the different strata in the society. However it will also be found that in some societies there is kinship orientation which tends to break stratification based on wealth and occupation.  Kinship orientation is mostly prevalent in social classes which mean this orientation comes only after stratification (Saunders, 1990).
In both Vancouver and Toronto, social class and stratification is prevalent.  However unlike many other cities in the world, Toronto and Vancouver have a high number of immigrants which in decrease the effect of social class and stratification which may be found in other cities.  In Vancouver, social stratification is evident following its neighborhood settlement pattern.  The same is also evident in Toronto except that in Toronto, there are a high number of immigrants which reduces the effects of social stratification.
In both cities, stratification is based on ethnic grouping rather than economic status. The society is divided into different neighborhoods as we described above with each neighborhood bearing its own distinct social life.  For example Chinatown will be found to have different social life from Little Italy in both cities.   Therefore the first factor in social stratification in both cities is ethnic grouping.
Within each ethnic group, there is also another stratification which is based on economic status and occupation.  This means that in every ethnic group, individual group according to their economic status and occupation like it is in a normal society.  However, it will also be found out that there is a strong kinship orientation in some of the society which reflects the characters of their home country. These ethnic groups take different social stratification than their home countries. For example in Little India in Toronto, research has found out that the caste stratification is replaced with kinship orientation where members of Indian origin are likely to support each other regardless of their economic status (Fulford, 1995).  This is common in every group living in a foreign land.
Application of Christallers Central Place Theory
The Central Place Theory was developed by Charistallers in an attempt to explain the formation of cities and urban settlement in the world. This is a geographical theory which explains human settlements in the formation of urban systems. Charistaller tested this theory in Southern Germany and he came to a conclusion that cities arise as a result of people coming together to share ideas and good. He also concluded that cities come to existence for merely economic reasons (Briney, 2009).
According to Charistaller central place theory, provision of goods and services is like to follow spatial geographical distribution patterns in human settlement.  This means that increased settlement of people in urban center is likely to attract trader and manufacturers. This explains the basic reason why areas with high concentration of population are more likely to urban centers and cities with centralized production and distribution of goods and services (Briney, 2009).
This theory is applicable the development of both Vancouver and Toronto as major cities in Canada. According to their history, both cities can trace their origin to the activities of the early explores and colonizers who were doing so for business reason.  Both Vancouver and Toronto came into being from trading activities and increase administrative activities.
Following this theory, it will be found out that both cities are strategically located along the coastline in order to facilitate trade.  This ensures that there is provision of low order goods and high order goods as well. As a result, the growth of these cities has been fueled by increased trading activities (Briney, 2009). For example Toronto has grown to become economic city in Canada with industries producing both low and high order goods.  These industries have been located in these cities since they can serve a large population in the city.  According to Central place size and spacing both cities can be place in regional capital category since they produce high order goods.
Personal opinion
In my personal opinion, I would rather live in Toronto rather than Vancouver. From the research about the two cities, Toronto appears to be a modern city as compared to Vancouver.  My decision to live in Toronto rather than Vancouver is based on different factors.
First, I like living in diverse cultural set up. Although the two cities have a large cultural and ethnic diversity, Toronto has more diverse ethnic groups than Vancouver.  Toronto has also a higher number of foreign born residents which means that city is likely to be more tolerating to outsiders compared to Vancouver.
My second reason is Toronto is an economic hub of Canada. It is also classified as one of the leading economic cities in the world.  This means that there are more economic opportunities in Toronto as compared to Vancouver.  In most cases, we tend to move to new cities to find employment or to pursue other social and economic interest. I would therefore like to move to Toronto for economic prospects.
The climate of Toronto is also attractive.  The city has a moderate Canadian climate with a humid continental climate. It has warm, humid summer and cold winters. Due to its proximity to water bodies, the city has a low diurnal temperature range. Toronto winters are not as cold as other regions and it experience only small cold snaps. Toronto also experience precipitation throughout the year which means there are not extreme dry season.
Being a Christian, I would also like to settle in Toronto because Christianity is the dominant religion in the City. The higher number of religions in the city also reveals that the city is religious tolerance and therefore it is not expected that there will be religious conflict. Toronto community has learnt to respect individual religious belief and therefore I would also like to live among religious diverse community to learn how to respect religious beliefs.
Toronto has a higher number of foreign born residents which eliminates the effects of social class. This means that the society is likely to accept any outsider without class discriminations. I would therefore find my life more comfortable in Toronto since there will be not class discrimination. This world helps me to integrate with all member of the society regardless of their affiliation.
Conclusion
Since the era of industrial revolution, there has been increased growth of urban centers and cities. According the Central place theory, cities have developed as a result of people coming together to share goods, services, and ideas.  Most cities came to existence as a result of trading activities. Vancouver and Toronto are some of the greatest cities in North America. While Vancouver is the largest city in British Columbia, Toronto is the largest city in Canada.   The two cities came to existence as a result of early explores and colonization. Both cities are located next to large water bodies and have growing commercial significance in the region. They have diverse population following different ethnic groups with Toronto have a high number of foreign born residents.  The Central Place theory is applicable in both cities since they cam to existence as a result of trading activities. I would prefer to settle in Toronto due to its economic growth, climate, and diversity.
Reference:
Briney, A. (2009). Central Place Theory. Retrieved 19th February 2009 from http://geography.about.com/od/urbaneconomicgeography/a/centralplace.htm
Davis, C. & Kleist, K.  (1997). Greater Vancouver Book: an urban encyclopedia. Surrey: Linkman Pres
Francis, D. (2004). The Rise of Vancouver. Vancouver: Arsenal Pulp Press
Fulford, R. (1995). The transformation of Toronto. Toronto: Macfarlane, Walter & Ross.
Kalman, H. (1974). Exploring Vancouver: ten tours of the city and its buildings. Vancouver: University of British Columbia Press
Margaret, A. (2000). The natural history British Columbia. University of British Columbia
Rayburn, A. (2001). Naming Canada: stories about Canadian place names. Toronto: University of Toronto Press
Saunders, P. (1990). Social Class and Stratification. Routledge