Urban Regeneration Essay Sample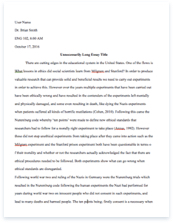 The whole doc is available only for registered users
OPEN DOC
Download Essay
A limited time offer!
Get a custom sample essay written according to your requirements urgent 3h delivery guaranteed
Order Now
Urban Regeneration Essay Sample
Urban regeneration is defined as improving an area that has been experiencing a period of decline due to a variety of reasons, such as lack of employment, lack of investment in the CBD, suburbanisation etc. Ways that this can be resolved include property led regeneration, prestige project developments and partnership development schemes. These have all been carried out in the UK recently due to urban decline in some areas, and some have been more successful in others, in terms of its effectiveness on the location, effectiveness on problems that existed beforehand and the effect on the local community. Most importantly, the urban regeneration scheme must've achieved it's initial aims to be classified as a success. This essay will discuss examples of urban regeneration schemes and the impacts it has had on past areas of urban decline.
Property led regeneration is where the Urban Development Corporation uses public money from tax payers to spend on regenerating an area using buildings. An example of this is the regeneration of London Docklands (Canary Wharf). In the 1970's, the trade industry in The Docklands went into decline, causing a desperate need for urban regeneration as 20,000 jobs were lost, 60% of land was derelict and the population declined by 20%. So in 1981, the London Docklands development corporation was created to regenerate the area. Successes of the area included reclaiming 600 hectares of derelict land and spending £300 million on improving utilities. Old warehouses and industry buildings were converted into flats, shops and health clubs, and the West India Quay offers luxury offices, apartments and retail shops. This all contributes to the economy of the area, boosting the multiplier effect as more people live there and are employed there, and it could be argued that they achieved their aim to 'bring land and buildings back to use.'
However, this development has come at a cost; the area has now become desirable so it is no longer affordable to live there for many people, forcing previous residents who are on low income to price out. Furthermore, lack of affordable housing has become an issue for additional reasons. 50,000 new homes were built since 1981 but only 8000 were local authority housing, and only 2000 were low income houses. This was worsened by the implementation of the 'right to buy' scheme, creating a surge in house prices (a 1 bedroom apartment now costs around £500,000). It could be suggested that this issue counteracts successes of the scheme, as issues still exist including 3500 homeless people in the area and the housing prices are significantly above the UK average, so they have not achieved their aim to 'make housing affordable to all.' However, I believe that the Docklands has been a successful example of regeneration as it is now such a significant part of the capital, with it being London's finance capital providing not only important economic contributions, but also employment to many people in the skilled sector.
Prestige development initiatives aim to create sustainable communities. An example of this is Holdback Urban Village (HUV). Holbeck was developed during the 18th and 19th century during the industrial revolution, where steam powered mills produced machinery, cloths and cast iron. However this industry eventually declined, leaving hundreds of families who lived close to the mill in poor conditions in 'back-to-back' terraced housing. This was subject to a redevelopment programme as it was seen as an area of historical importance and previous redevelopment opportunities failed. One aim of developing HUV was to retain local employment and promote area for new technology businesses, as well as promoting links with jobs at HUV and unemployment in Leeds. This was believed to be achieved through the establishment of creative and digital industries which brought 5000 new jobs to the area and total office space of 110,000 sq ft.
Additionally, the creative and digital industry contributes £5.14 bn to the economy a year, so HUV would have major contributions to the regional economy as well as the local economy through the multiplier effect, revitalising economic activity. However it could also be argued that this failed to meet the aim. Does the establishment industry which requires high skilled and professional employees really help the local community? Many of those unemployed and in need of a job often have a low skill set so cannot be employed at HUV, strengthened by the fact that local residents of Holdback and Beeston has stated that they are not feeling the benefits of the redevelopment, as there has been no impact on the actual town, which eliminates HUV's commitment to improve connectivity to nearby towns. Another aim is social inclusivity which in my opinion, has not really been achieved.
Community groups have been left to feel isolated as they have not been involved in meetings or invitations to viewings, and the current and trendy industries developed at Holdback only cater to the 'young' population which may segregate the older population. It may also be viewed as an inaccessible to wheelchair users as by trying to keep the characteristics of the area, they have kept cobbled paths. However it is important to note that the purpose to the scheme was not to affect actual Holbeck but to create a brand new urban area providing sustainable businesses, which has been successful in terms of regeneration of the declined industrial revolution, although appears to be inaccessible to the local community.
One partnership development scheme is the Batley City Partnership Challenge. Batley is located within the West Yorkshire conurbation and lies near to the cities of Leeds and Bradford. In the 1800's, Batley was the world capital of the shoddy and mungo industry which unfortunately declined and the town's economic fortune eroded. The £3.75 million grant aimed to restore prosperity, to move from 'Rags to Riches'. The main goal for work was to renew and redevelop homes and property in which has been left degraded as a result of derelict and contaminated land left by past industries e.g coal mining and textiles. Batley has been successful in achieving this by building nearly 500 buildings, particularly those associated with former textile industry on brownfield sites; these have been either renewed or redeveloped. 2500 local authority homes have also been renewed inflicting a positive effect on the community. However, the council homes were only a relatively short term success as many homes were bought for private ownership under the 'right to buy' scheme, thus occurring a shortage of local authority homes. another aim was to improve communication routes and to make the environment more attractive to businesses and the local community.
This was targeted by creating a new Challenge Way link road to the M1 and associated road junction improvements, which flagshipped Business and Technology Centre providing education, training and support to the local workforce. This tackled 2 issues: one being congested and indirect links to the M1 and m62 allowing easier access in and out of Batley, and has begun to solve the issue of 17.4% male unemployment and poor skills base by improving labour mobility and reducing structural unemployment from the declined industry. Overall, I believe that the Batley City Challenge was largely a success as it has converted a derelict and run down town into an area that is providing opportunities for employment and a better social environment for people. Cultural and retail growth is also thriving, allowing the multiplier effect to take into action to achieve economic prosperity.
Even though some regeneration schemes have been more successful in improving the lives of local communities i.e Batley in particular, in my opinion all case studies discussed have been a great successful. The Docklands and Holdback Urban Village have been successful in the way that they have regenerated a declined industry into sustainable industries, and Batley has been successful in the way they have focussed solely on improving standards of living for the community. The success of the schemes therefore really depend on the initial aim – partnership development schemes are recommended for regeneration for the local community as they involve both private and public industries, and property led regeneration is recommended for completely regenerating an area of severe urban decline and creating it into something different.