Vacations of Hong Kong People Essay Sample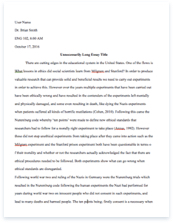 The whole doc is available only for registered users
OPEN DOC
Get Full Essay
Get access to this section to get all help you need with your essay and educational issues.
Get Access
Vacations of Hong Kong People Essay Sample
Hong Kong people love spending their vacations in a different city or country and they love experiencing others cultures. In early years, Hong Kong people travelled around through travel agencies; nowadays, they plan the trip and schedule by themselves because they would like to have a more flexible and special vacation. They do not only choose the places which they have not been to, but sometimes they will re-visit the places that they like the most and have a relaxing vacation in that familiar place.
In order to introduce different kinds of vacations and to convenient for readers to choose a suitable style of vacation, it is better for us to classify them by nature. As different people will have different purposes for traveling, vacations can be divided into luxury vacation, relaxing vacation and historical vacation. The first type of vacations is luxury vacation. A luxury vacation means to enjoy a trip in a grand and elegance way by spending quite a handsome of money to rest in a great hotel, to have an exclusive meal and to enjoy the top-class service.
Many couples would like to have a luxury and romantic vacation once in their lifetime. To have a luxury vacation, you should choose a city or a country which is born to have the mood of luxury like France and Italy. Let say if you are going to choose France, in order to make it luxury, you should take the business class or first class flight. You should enjoy the service of airline agent, you may also order red wine and goose liver as your meal. Try to make yourself comfortable and appreciate the moment as you may only have once in your life. Then you should book a luxury accommodation beforehand.
If it is in France, you can choose the standard which close to Four Seasons Hotel George V Paris or Hotel De Crillon, they both are five-star hotel in Paris. You will definitely love the king size bed with satin sheets and down pillows, and the deluxe decorations in the room. For food, if you want to enjoy a special and private night, you can hire a personal chef to your hotel room to serve you with different French cuisines. This sounds really insane, but this makes the vacation luxury. Travel in France, shopping is a must do activity. Mainly all the world brand fashion stores are located at the Avenue des
Champs-Elysees. No matter you are interested in fashion or not, try to walk along the street and try on a dress, you will think that you are like a princess. If you are not familiar with the visitor-spots and you want to continue your luxury vacation, it is a good idea to rent a car and hire a driver to travel around in France. Second, a relaxing vacation is what Hong Kong people like the most in recent years. To have a relaxing vacation, you can enjoy your trip in the way that you prefer, no one could disturb your great vacation and no need to follow the tight schedule set by the travel agency.
Mostly people would choose a place which is full of sunshine and fresh atmosphere like Hawaii or Thailand. For those who want to have a comfortable and relaxing vacation, I am sure Thailand is the best place for them. You can wear causal t-shirts, shorts and slippers, walking on the street in Bangkok with a pair of sunglasses and a relax mood. You can have a nice dream in a resort hotel like the Ramada Plaza Menam Riverside Hotel and Peninsula Bangkok Hotel, and they are both five-star hotel located at the center of Bangkok.
What makes the biggest different between having a vacation in Thailand and France is, you can have a delicious and plentiful breakfast along the poolside and under a banana tree for three hours, but still you must enjoy this and would not feel bored. After having the breakfast, you can swim in the pool for an hour. Shopping areas and markets in Thailand are very popular for Hong Kong people because the price is cheap and the items are more in the national style. Places like Silom, Siam Square, Ratchadamn and Bang Lamphu are some famous shopping areas and malls.
It is easier for visitors to shop in Thailand for their relaxing vacation because the malls and shopping areas are larger than those in Hong Kong, it will not be too crowded even during weekends. Night market is a feature of Thailand. Walking through stands by stands, enjoying the night breeze that blows your face and hair, you will love the life in Thailand. The third type is historical vacation. Historical vacation attracts many different classes of people in Hong Kong like students, middle-aged people and elderly.
Usually many people think that a historical vacation must be very boring and uninteresting, however, this type of vacation is very attractive as you can visit many different historical places to witness the ancient and grandeur monuments and excavation, and you can understand the unique culture background of different country and places. China always is a popular country for historical vacation because of its 5000 years history and mysterious ancient stories. The long cultural history and the precious historic monuments are treasures of China.
You can visit the Palace Museum which also called the Purple Forbidden City to feel the atmosphere of tradition and unique style of ancient Chinese architectural art. You cannot imagine how roomy and spacious the palace is. Another attraction which tourists should visit is the Great Wall. It is the largest man-made construction on earth and it was constructed 2000 years ago. Today the Great Wall has become a symbol of China and the only man-made construction on earth visible from space. The Tiananmen Square is the largest square in the world, if you are going to have a historical vacation, you must not miss this attraction.
The grand ceremony of hoisting the national flag is held in the Tiananmen Square every day. The honor guard soldiers of People's Liberation Army hoist the national flag as the sun rises and lower it as the sun sets accompanied by martial music. Tiantan, or the temple of Heaven, built in the Ming Dynasty. This is a place that the Chinese Emperor used to worship the heaven and to pray for the harvests. The building is very grand and great. The above three types of vacations are the most popular for Hong Kong people.
To classify these three types of vacations by nature, we can have luxury vacation, relaxing vacation and historical vacation. For luxury vacation, I suggest you to enjoy your vacation in an exclusive way in Paris, you can spend on everything that you want to have, this is what a luxury vacation is; for relaxing vacation, Bangkok in Thailand is the best place, and enjoy the day under the great sunshine with the fresh breeze; and for the historical vacation, Beijing in China must be the most suitable city, when you are standing on the great wall, you must be stunned by the impressive scenery.