Vision & Mission Statement Analysis Essay Sample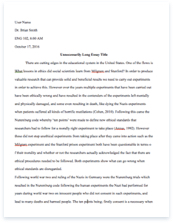 The whole doc is available only for registered users
OPEN DOC
Download Essay
A limited time offer!
Get a custom sample essay written according to your requirements urgent 3h delivery guaranteed
Order Now
Vision & Mission Statement Analysis Essay Sample
Heineken is one of the largest brewers in Europe. It was founded in 1864 by Heineken family. Heineken has a long history and proud. It is favorite over 178 countries. Heineken vision: According to Heineken's core values – respect, enjoyment and a passion for quality- code of business conduct – Enjoy responsibility. It is expressed the determination of corporate culture in business, in the style of work. It is how they build business platform. This is aim toward sustainable development in economic, social and environmental. It is the key strategy for the long-term success of Heineken. When they come to a new country, they always respect the law and regulations in the local market. And they have a responsibility to protect the environment.
They are investing in people, technology, technical innovations and continuous improvement of the organization. Because, the outset, they have to put quality above everything. The innovation is to please our customers and consumers. People will fell trusted and secure about products you are taking. Vision mean what an organization would like to achieve or accomplish in the long-term future. Mission Statement: We are proud, independent global brewer committed to surprise and excite consumers everywhere. We value a passion for quality, enjoyment of life, respect for people and respect for our planet. We want to win all markets with Heineken, and with a full brand portfolio in markets where we choose. (Heineken company, 2013, We are Heineken, company presentation for Vision, mission and value, page 6) Four Key:
1. Heineken® was the first and remains the only truly global beer brand, enjoyed in 178 countries around the world 2. We have a unique, worldwide footprint with operations in over 70 countries, which means we have a broader reach for our brands than any other brewer 3. We have an internationally diverse, dynamic, committed and entrepreneurial team of over 85,000 employees 4. The passion of the Heineken family remains as strong today as it was in 1864 when we first started brewing beer. (web site)
I think their task is too focused on trademark issues; they are so focused on making their company to number 1 in the world. It's very good, because a company upward want to pass their own brand. However, focusing on the purpose of the relative efficiency or profit, gradually likely lose them. (http://www.theheinekencompany.com/about-us/company-strategy/our-values)