Wal-Mart Impact On China And American Economy Essay Sample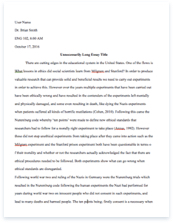 The whole doc is available only for registered users
OPEN DOC
Pages:
Word count: 1353
Category: walmart
Download Essay
Get Full Essay
Get access to this section to get all the help you need with your essay and educational goals.
Get Access
Wal-Mart Impact On China And American Economy Essay Sample
Exporting from China effecting U.S Economy  
Wal- Mart is China's seventh largest importer. It bought $18 billion in goods from China in 2005 and $22 billion in 2006. More than 12 percent of China's exports to the United States end up at Wal Mart stores
According to china business weekly, "more than 70% of goods sold in wal-mart are made in china. Wal-Mart imports more from China than either Britain or Russia.
In 2007, wal-mart directly imported approximately $32 billion in merchandise from china. That's nearly 10% of all u.s. imports from china.
The world's biggest retailer, u.s.-based wal-mart was responsible for $27 billion in u.s. imports from china in 2007 and 11% of the growth of the total u.s. trade deficit with china between 2001 and 2007. Wal-mart's trade deficit with china eliminated nearly 200,000 u.s. jobs., china has eliminated 1.8 million u.s. jobs within this period of time. 
More than 80 percent of the 6,000 factories in Wal-Mart's worldwide database of suppliers are in China. Wal-Mart estimates it spent $15 billion on Chinese-made products last year, accounting for nearly one-eighth of all Chinese exports to the United States.
Wal-Mart buying and selling power is so stronger than any other retail company. It dictates its target price to it that manufacturers in China by doing this Wal-Mart puts so much pressure on Chinese companies to cut costs they have no choice but to provide poor working conditions for workers. Wal-Mart has been able to reduce the prices of things like portable DVD players and make them affordable and drive competitors to bankruptcy that can't keep up.
China is now the world's third largest market for exporting luxury goods. It accounts for 23 percent of worldwide sales after Japan (41 percent).
                        Wal-Mart has purchasing contracts with thousands of Chinese factories approximately 5,000 from some sources, and it's certainly more than 2,000.
WORKING CONDITIONS IN CHINA IN COMPANIES WHICH SUPPLY TO WAL-MART 
With sales of more than $245 billion a year, Wal-Mart is the largest retailer in the United States, still the ultimate consumer market. China is the most populous country, with 1.3 billion people, most still poor enough to willingly move hundreds of miles from home for jobs that would be shunned by anyone with better prospects. The Communist Party government has become perhaps the world's greatest methods of capitalist production, Indicating multinational giants with tax-free zones and harsh punishment for anyone with designs on organizing a labor movement. 
Its brought to knowledge that low wages, long hours and poor conditions are common in factories that supply Wal-Mart and other U.S.-based corporations.
Most of the 2,100 workers here are poor immigrant from the countryside who have come to this industrial center in southern China for jobs that pay about $120 a month which is nothing compare to a American industrial worker who gets paid at least 350 a WEEK . A sign on the wall reminds them of how easy it is to replace them with hundreds of millions of jobless workers trying to find jobs which quotes: "If you don't work hard today, tomorrow you'll have to try harder to look for a job."
Joe Hatfield, president of Wal-Mart's Asia operations, noted that many of the goods his company buys in China — toys, furniture, textiles and holiday ornaments — have mostly not been made in the United States for years. The Bush administration has pressed China to increase the value of its currency, which some argue makes China's goods unfairly cheap on world markets. Hatfield rolled his eyes.
"That would be a fraud to do to with the consumer in the United States," he said. "You do that and the cost of living is going to go up." But then again you're not helping the cost of living any way buy outsourcing American jobs away from the manufacturing industries.
"Wal-Mart constant pressures the on Chinese factory to cut its prices, and the factory responds with longer hours or lower pay child labor," said a Chinese labor official, who declined to be named for fear of punishment. "And the workers have no options."
A 27-year-old worker who gave her name as Miss Qin complained that she can rarely afford meat with her $75-per-month wages." Every day we eat vegetables, mostly we eat vegetables," she said, leaning over a plate of fried carrots in a dirty restaurant.
Qin helps make plastic toy trains for Wal-Mart, but says she cannot afford to buy toys for her 9-year-old son. "In four years, they haven't increased the salary," she said.
The inspection system is not effective," said Li Qiang, a labor organizer who has been in contact with workers at more than a dozen factories that supply Wal-Mart, and who worked in one himself before leaving China three years ago. "The factories are usually notified in advance, and they often prepare by cleaning up, creating fake time sheets and briefing workers on what to say."
Li said these factories often require employees to work as many as 80 hours per week during the busy season for $75 to $110 per month, violating Chinese labor laws. If Wal-Mart really wanted to monitor conditions among its suppliers, , it could do so with surprise visits, longer inspections and independent auditors. "But if they did that, prices would definitely go up," now why would wal-mart want that.
Amy Gu, vice manager for exports for Goodbaby Corp., which makes baby strollers near Shanghai, said the company sometimes takes orders to supply Wal-Mart at or below cost through a partnership with a Canadian distributor, Dorel Industries Inc. "Dorel will tell us, 'Well, Wal-Mart has given us this price, we need a factory cost of this much,' " Gu said. "And we have to find a way to deliver it."
Chinese workers pay for low prices.
INSPECTION OF WAL-MART FACTORIES
Wal-Mart employs 100 auditors who annually inspect every supplier's factory. Last year, the company suspended deals with about 400 suppliers, primarily for exceeding limits on overtime, Tsuei said. Another 72 factories were blacklisted permanently last year, he said, almost all for employing children under China's legal working age of 16.
Wal-Mart does not conduct regular inspections of smaller factories that sell goods to the company through middlemen. Nor does it inspect all its suppliers' subcontractors or the Chinese manufacturing operations of U.S. suppliers such as Mattel Inc. and Dell Inc.
CONCLUDE UR ARGUEMENT
In the end I would just want to say that by outsourcing Wal-mart isn't really helping china or America…. It's whole criteria is based on how much net profit  they are making.. they arnt favoring either sides….it isn't pleasing it shareholders or anyone as for the matter fact…
CONCLUSION:
Wal-mart isn't really help America or China as a matter of face any other nation. It's only thinking about its own profit growth which just sums up what the company is all about. If Sam Walton's knew since day one that this small shop would turn into a giant money hungry company then I think he would have thought twice. In Wal-Mart's America, workers are paid poverty level wages even when they work full-time.  In real America, workers are paid a living wage with proper health and retirement benefits. In Wal-Mart's America, wealthy companies shift their health care costs onto taxpayers like you and your families. In real America, corporations live up to their responsibility and provide their employees with adequate and affordable health care coverage. In Wal-Mart's America, suppliers are forced to make their goods cheaper even if it means shipping U.S. jobs overseas. In real America, we value U.S. jobs and companies that buy and sell "Made in America."  In Wal-Mart's America, women are paid less than men.  In real America, women and men are treated equally – fair pay for everyone. So lets all thank wal-mart for making world a worse place..!!