Walgreens Corporation Essay Sample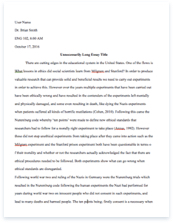 The whole doc is available only for registered users
OPEN DOC
Pages:
Word count: 2504
Category: pharmacy
Download Essay
A limited time offer!
Get a custom sample essay written according to your requirements urgent 3h delivery guaranteed
Order Now
Walgreens Corporation Essay Sample
I. Walgreens Corporation's History and Mission Statement
Established over a century ago, Walgreens has since grown into a national corporation with over 8,489 stores (Walgreens Corporation, 2013). Today, they are the first largest drugstore chain in the nation before CVS, Rite Aid, and Wal-Mart. Walgreens serves more than 6.3 million customers daily and fills 784 million prescriptions every year (Walgreens Corporation, 2013). Priding itself on innovation and technology, Walgreens was the first drug store chain to use child resistant prescription containers and the first drugstore chain to use satellite technology to connect its pharmacy systems (Walgreens Corporation, 2013). Walgreens first began in Chicago in 1901 when pharmacist Charles R. Walgreen purchased a drugstore where he had once worked. A second store opened in 1909, and seven years later nine stores were incorporated to form Walgreens Corporation. Walgreens Co. became a public corporation in 1927, and by 1953 it was the country's leading self-service retailer (Walgreens Corporation, 2013). Walgreens now operates in 50 states, the District of Columbia and Puerto Rico. The company has long been committed to customer convenience.
To promote their policy of convenience, Walgreens Pharmacies are located in high traffic areas. Walgreens offers items and services beyond those of a typical drugstore. These services include drive-thru pharmacies and one-hour photo services, and many stores are open 24 hours a day. The company's continual growth has resulted in consistently increasing sales and earnings. Walgreen averages a 19% increase in their sales from year to year, and it looks like this statistic will remain constant for the years to come. The 2012 fourth quarter sales increase 9.4 percent to record $15.9 billion; fiscal 2012 sales reach record $73.4 billion. Gross profit margin for quarter improves 70 basis points versus 2012 fourth quarter. Cash flow from operations for the quarter total $925 million; $3.7 billion for fiscal 2012. (Walgreens Corporation, 2013) Walgreens Co. mission statement is "To be the most trusted, convenient multichannel provider and advisor of innovative pharmacy, health and wellness solutions, and consumer goods and services in communities across America. A destination where health and happiness come together to help people get well, stay well and live well" (Walgreens Corporation, 2013).
II. Organizational Strengths and Weaknesses
STRENGTHS
1. According to Tran (2011), as the nation's leading drugstore in sales, earnings growth, same-store sales increases, prescription drug market share, and prescription sales per store, and first on the list of Global Most Admired Companies in the food and drugstore category, Walgreens' position as the market leader is perhaps its greatest strength. A national presence, Walgreens has established itself as a known and trusted brand name across the country. Consequently, the Walgreens name carries considerable brand equity as a nationwide retailer known for quality and convenience. In fact, Walgreens has positioned itself as the drugstore offering the most convenience. As such, Walgreens offers drive-thru pharmacies in over 80% of its stores, and nearly 30% of stores are open 24 hours a day (Walgreens Corporation, 2013). Furthermore, while other competitive strategies can usually be copied over time, location advantages cannot. These superior locations offer Walgreens long-term sustainable competitive advantage.
The company strives to offer a merchandise mix in line with this focus, providing customers with one-stop shopping for not only prescription drugs, but also over-the-counter-drugs, health care products, grocery selections, gifts, holiday and seasonal items, and one-hour photo developing. 2. As a market leader Walgreens is also committed to leading the way in innovation and technology. In 1968 Walgreens was the first to use child-resistant prescription containers. In 1981 Walgreens began taking steps to become the first drugstore chain to have its pharmacies linked by satellite. The successful implementation of technology in both the store and supply chain is a real strength for the Walgreens Company. They have successfully implemented the use of radio frequency identification (RFID) throughout its chain of stores. RFID allows Walgreens to monitor the impact of sales from specific displays. Also, with the implementation of Snapfish, a customer can upload photos at their home computer and then have them printed at a Walgreens location (Demery, 2010).
Presently, eighty percent of their stores have been equipped with digital labs to accommodate this service. Adding to that, Walgreens also offers the service of in-store medical clinics. According to Walgreens Corporation (2013), as of 2009, in a partnership with Take Care Health Systems, the company has opened more than twenty in-store clinics in Kansas City and St Louis with more projected to open once subsequent partnerships are finalized with InterFit Health's RediClinic and Pinnacle Health system in other areas across the country. These in-store clinics are conveniently located across from the Walgreens pharmacy offering customers a diagnoses and treatment inside the store. These services allow Walgreens to promote a strong brand image of both service and personal attention within the healthcare industry. WEAKNESS
1. While Walgreens is the current market leader, the company's greatest weakness may be its inability to set itself apart from competitors based upon price. Wal-Mart's supply of many generic prescription drugs for only $4, later matched by Target, exemplifies the impact of large discounters. While a large company, Walgreens is not the low-cost leader in the industry and faces serious competition from discounters, who are willing to accept lower margins on prescription drugs because they can make up for lost profit in other categories. Walgreens probably will not match these prices, meaning that Walgreens has chosen not to compete on price in its most important category. Since, Walgreens cannot compete against discounters on price, the company has failed to fully exploit its main advantage over these retailers, its ability to provide convenience to its customers. 2. While the company is increasing the presence of 24-hour locations and drive-thru facilities, the interior layout of a Walgreens store does not always reflect its commitment to convenience.
For example, Walgreens stores in Salem, Oregon, appear crowded with merchandise, an atmosphere that is contrary to the clean image of fast service that Walgreens would like to portray. There, upon entering a Walgreens store, one encounters aisles of merchandise stacked to the ceiling. The first items evident are seasonal merchandise and novelty goods. Health care items are not readily visible and are located toward the rear of the store. The actual pharmacy may be located in the farthest corner from the door, without distinct design or clear signage (Tran, 2011). As a company that attempts to set itself apart from competitors by being the drugstore of convenience, this store layout and design directly contradict these goals.
In stores such as the ones described Walgreens attempts to encourage impulse buying by creating a deep loop to its core pharmacy and health care items, similar to the way grocery stores often place milk and other staple goods at the rear of the store. This layout is especially surprising given that nearly "64% of Walgreens' sales are generated by prescription drugs" (Walgreens Corporation, 2013). While this layout does encourage customers to browse other merchandise on their way to the pharmacy, it does not provide the most convenience for pharmacy customers who would like to get in and out of the store quickly. On the average trip to a drugstore a customer will spend only ten minutes in the store, only eight minutes if the trip does not include a prescription purchase. Furthermore, prototype Wal-Mart stores are creating a shallow loop by placing the pharmacy counter closer to the entrance. Wal-Mart is also introducing 24-hour pharmacies in some locations. If Wal-Mart becomes better able to provide its customers with convenient pharmacy services, Walgreens may lose its main competitive advantage over the discounter.
III. Opportunities and Threats
OPPORTUNTIES
1. Perhaps Walgreens greatest opportunities for increases in sales lie in the changing composition of the American population. On the verge of a significant demographic shift, the aging of the Baby Boomer generation will impact no industry more than the pharmaceutical industry. In fact, Walgreens expects a 30% increase in demand for prescriptions from customers 65 and older in the next few years (Kraft, 2011). According to The Wall Street Journal, 30% of prescriptions and 42% of prescription sales revenue came from older Americans in 2002, and the population over 50 years of age is expected to grow to 95 million by 2010 (Demery, 2010). Furthermore, changes in Medicare plans have benefited Walgreens by making the prices Medicare participants pay the same no matter where they shop (Kraft, 2011). This dramatic increase in the number of older Americans will provide Walgreens with an increased demand for prescriptions and the potential to increase sales and revenue in that category. 2. Further opportunities for Walgreens lie in international markets. Currently only a domestic business, as the United States market becomes saturated, Walgreens will be forced to look internationally for expansion.
While government regulations and cultural differences will likely prove challenging given the nature of Walgreens' business, international markets provide significant opportunities for market expansion. According to Tran (2011), competitors, such as CVS and Rite Aid, have yet to enter international markets. Beating these competitors into international markets could ensure that Walgreens remains the market leader. Moreover, this would also help Walgreens stay competitive against large discount chains, such as Wal-Mart, many of which already have a significant international presence. According to the Wall Street Journal (2011), the greatest growth opportunity for stores like Walgreens is increasing non-pharmacy purchases that existing shoppers make.
This is especially important given that the number of customers shopping at drug stores is declining, but those customers are visiting drug stores more frequently. Trips to the drug store are typically prompted by needs related to prescriptions, beauty items, over-the-counter drugs, and photo processing, and these categories comprise over 80% of purchases on these trips. However, only 30% of these shoppers make impulse purchases. This leaves enormous potential for Walgreens to increase impulse buying in its stores. The average non-pharmacy drug store purchase in 2001 was $19.38. Therefore, adding just $2.00 to each purchase increases the average sale by nearly 10% (Ausick, 2009). THREATS
1. In the highly competitive prescription drug market, Walgreens' biggest threats come from intertype competitors. No longer competing only against local pharmacies and other drug stores, retailers such as grocers and discounters are increasingly proving to be formidable competitors. Discounters prove a unique threat, especially when it comes to price. The low cost emphasis and economies of scale possible through large companies such as Wal-Mart mean that Walgreens cannot compete against these discounters on price. Furthermore, Walgreens' reliance on prescription drugs, a highly regulated and controlled entity, makes it vulnerable to changes in laws and regulation. This is exemplified by recent changes to Medicare prescription drug plans which, while on one hand made prescription drugs the same price to consumers no matter where they shop, also further regulated dispensing fees thereby decreasing profit margins for retailers like Walgreens.
While Walgreens has so far not been adversely impacted by such changes, the aging of the Baby Boomer generation and concerns over the future of Medicare mean that further reform will be a topic of continuous debate. Under these circumstances additional modifications and reforms which may potentially reduce the profitability of prescription drugs are not unexpected. Walgreens relies heavily on prescription drug sales, and dependence on a category whose regulation is mainly beyond its control leaves it vulnerable. 2. The rising health care costs in general another general threat to the company. The push for health care reform is causing patients to look for low cost alternatives outside of traditional retail outlets. These alternatives include prescription drug sales over the internet and especially the purchase of prescription drugs from other countries where regulation has made prescription drugs less expensive.
For example, of the top 100 branded prescription drugs in Canada and the United States, 93% were less expensive in Canada, and in Canada the average branded prescription drug costs 43% less than in the United States (Kraft, 2011). In a 2003 survey 7% of those polled have purchased prescription drugs from another country, but 48% indicated that they would buy prescription drugs from another country (Demery, 2010). An additional challenge comes from the chronic shortage of pharmacists. While historically the shortage now is not as critical as it once was, experts predict that future shortages will occur. Factors include the ever increasing demand for prescription drugs and the trend for pharmacists to spend more time on patient counseling (Wall Street Journal, 2011). Experts estimate there are currently 8,000 unfilled pharmacist positions and predict that there will be a shortage of 150,000 pharmacists by 2020. Such a drastic shortage of professionals who are critical to the company's core category may potentially make Walgreens stores understaffed, which would increase the time that customers must wait for prescriptions and be detrimental to the company's emphasis on customer convenience.
IV. Summary
Based on Walgreens strengths, weaknesses, opportunities, and threats there are several areas on which Walgreens can focus in order to retain its position of market leader and ensure superior company performance and continued growth. Walgreens must further focus on that which distinguishes it from competitors, customer convenience. This is especially important in setting Walgreens apart from large discounters and supermarkets. Convenience is why customers choose Walgreens, and Walgreens must do its best to exploit this advantage. The company can enhance customer convenience several ways. Store design is one way Walgreens can cater to customers who wish to get in and out of the store quickly. By creating shallow loops within its stores, especially for its ever important pharmacy customers, Walgreens can better serve customers who want their trip to be as quick as possible.
Additionally a narrower product assortment would enable customers to locate items in core categories more easily without the distraction of excessive inventory. Modifying store design would also accommodate Walgreens' growing segment of older customers. Reducing crowding by revising inventory selection, along with improved signage and lighting, would make Walgreens stores easier to shop for all customers. Providing a comfortable waiting area would also be an added feature for pharmacy customers. Additionally, this would create an opportunity to increase impulse purchases by strategically placing promotional materials and displaying impulse items near this area. In order to further focus on convenience and maintain its number one market position, Walgreens must also concentrate on expanding its online services. Online services add convenience and contribute to Walgreens' brand image while allowing the company to achieve the benefits of a multichannel strategy.
REFERENCES
Ausick, P. (2009). Walgreen Vs. CVS Caremark: When Partnerships Turn South. 24/7 Wall Street. Retrieved on January 19, 2013 from http://247wallst.com/2010/06/08/walgreen-vs-cvs-caremark-when-partnerships-turn-south-wag-cvs/ Demery, P. (2010). Future-Focused. Internet Retailer. Retrieved on January 19, 2013 from http://www.internetretailer.com/2010/11/01/future-focused Kraft. S. (2011). Walgreens Set To Make Move Into Health Insurance Market. Medical News Today. Retrieved on January 19, 2013 from http://www.medicalnewstoday.com/articles/232500.php
Tran, D. (2011). Walgreens, CVS, and Rite Aid – What RE Investors Should Know. Enzine Articles. Retrieved on January 19, 2013 from http://ezinearticles.com/?Walgreens,-CVS,-and-Rite-Aid—What-RE-Investors-Should-Know-in-2011&id=471657 Walgreen's Profit Slides 55%. (2011). The