Walt Disney: Acquisition and Its Alternatives Essay Sample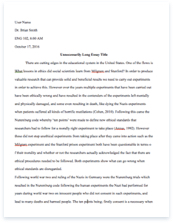 The whole doc is available only for registered users
OPEN DOC
Pages:
Word count: 530
Category: Disney
Download Essay
Get Full Essay
Get access to this section to get all the help you need with your essay and educational goals.
Get Access
Walt Disney: Acquisition and Its Alternatives Essay Sample
On January, 2006, Walt Disney acquired Pixar Animation Studios by paying $7.4 billion in stock. This event indicated a significant vertical integration of Walt Disney, and also a collision between technology and entertainment. Given the operations and corporate culture of Walt Disney and Pixar, I will focus on the reason for acquisition and analyze the alternatives. Walt Disney is one of the largest media corporate in the world, while Pixar is a top digital animation studio. The history and evolution determine both of their strength and weaknesses. For Walt Disney, the film production dates back to 1934, when they successfully produced Snow White and the Seven Dwarfs. In seventy years, they accumulated abundant movie industry experience and knowledge. Furthermore, they obtained a variety of distribution channels such as theaters, DVD and cable channels. However, their management was structured as top down, which restricted the creativity of individuals in terms of the storytelling and animation ideas. In addition, they developed little 3D technology, so they lost market share in animation and competitive advantage from the 1990s.
Unlike Walt Disney, Pixar developed its proprietary software system for ten years and took a leading position in 3D film making. In addition, they had technical personnel most with PhDs. The weaknesses of Pixar were the lack of experience and limited revenue sources. Their strength and weaknesses together promoted their relationship and two agreements. However, negotiation of agreement renewal failed, when Pixar required control over the future movies and television rights. It is this moment that Disney began to think about acquisition, which would provide Disney with a lot of benefits. First, it would bring in the core 3D technology software and creative personnel. Secondly, the animation films would attract more customers to their retail stores and theme parks, which can generate the corporate synergy. Finally, Steven Jobs' decision-making would probably be beneficial to Disney's shareholders. But acquisition is not a risk-free game. Disney would also face a number of challenges and uncertainties. So were there some alternatives? Could they build internal technology development or find other alliance? As far as I am concerned, both alternatives would increase a huge amount of cost in transaction costs and human resource costs.
What matters most was that the 3D technology development or agreements with a new corporate could not be predicted successful. Furthermore, time was also a factor taken into consideration. In the film-making industry, when a company cannot produce an impressive movie for one or two years, the brand recognition will dramatically reduce and the company might be quickly forgotten by the audience. As mentioned in the last paragraph, post-acquisition period is such a critical period that risks and challenges cannot be underestimated. The disparity between Disney and Pixar could impair the effect of synergy if not managed well. There was a distinct culture clash between the large and the small. Because Pixar had a more bottom-up structure and more cooperative environment, to maintain Pixar's sparkle of originality, Disney's management would try not to change it into a hierarchical structure. In addition, Disney would want to keep the same compensation policy to Pixar's animators and engineers, therefore the incentives could be remained.