We Must Step Up And Assist Them Essay Sample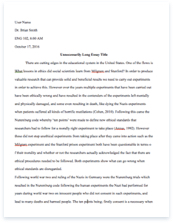 The whole doc is available only for registered users
OPEN DOC
Get Full Essay
Get access to this section to get all help you need with your essay and educational issues.
Get Access
We Must Step Up And Assist Them Essay Sample
"Let the wise listen and add to their learning and let the discerning get guidance."(Prov.1:5) With God's will, I believe I can be a teacher. I know I will be a teacher and guidance. Next to Google we are the next information source to the learners. Throughout my life people have said to me, "Sergio, you would be a cool teacher." And I tell them, "It's not about being a cool teacher, it's about trying to make an impact to one student at least per day." I will be that teacher. Just as I was inspired a by my 8th grade art teacher Mr. Villanueva, I want to deliver the same experience to a student. He helped me believe in myself and taught me that I can become anything I wanted to be. And just like Mr. Leija, teacher of the year in Texas' said; Mr. Villanueva utter me the same words, "Dream Big," (Leija, 2013.) viejo.
He always expressed his sincerity and his love towards his teaching when he would call us by "viejo", a term of endearment. He taught me art very well, and when it came to learn how to draw perspectives, he was moved by my God given talent, and proceeded to teach me even further and encourage me to pursue drafting architecture or engineering. I did. We don't know what each student's talent or passion may be, but if we don't give them the guidance and communicate with them in a positive way, support them or challenge them, then they might not stand to reach their full potential.
They must feel confident and be able to say, "I am somebody." (Vernosh, 2013.) We must step up and assist them with determination to guarantee the student satisfaction in what he or she is learning. I will be concentrating in secondary math in the San Antonio-Austin region. I feel this is a time when I can funnel their dreams into passions and boost their self-esteem. Creativeness runs in my blood stream, so I will encourage my pupils with ideas to sparkle a light bulb in their perception of thinking, "…It is a sign their brain is growing." (Peneston, 2013.) I intend to teach using imagery, visuals and analogies in my classroom setting and exposed them to "everyday" problems, because they will be our next "everyday" problem solvers.
Reference
Daniel Lejia, Jeffery Peneston, Ryan Vernosh.
EDU 576 Module 1. Why teach? (2013). May 15, 2013. Retrieved date from http://gcu.edu . http://www.pearsonfoundation.org/ccsso-toy/2011.