What impact does technology have on people and on our culture? Essay Sample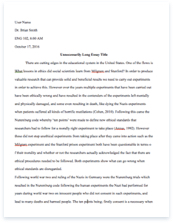 The whole doc is available only for registered users
OPEN DOC
Download Essay
A limited time offer!
Get a custom sample essay written according to your requirements urgent 3h delivery guaranteed
Order Now
What impact does technology have on people and on our culture? Essay Sample
IMPACT OF TECHNOLOGY IN CULTURE
The coin has 2 faces head and tales like that only every thing has their prone and cons. If we talk about technology its make the work easier but it also makes the human lazier. We are in the 21st century where technology has reach to the mars and day by day it is being increasing very fastly. Now we are living in technological world and we can\'t live without it , the way we communicate, learn and do our daily activities has changed and has positive and negative impact.
CULTURE IS THE SUM OF ALL THE FORMS OF ART, LOVE, AND OF THOUGHTS, WHICH, IN THE COARSE OR CENTURIES, HAVE ENABLED MAN TO LESS ENSLAVED
Culture encompasses religion, food, what we wear, how we wear it, our language, marriage, music, what we believe is right or wrong it include all the things which reflect an individual identity.
The relation of technology and culture is a complex relationship that forms a figurative circle of influence.  There are no real starting or end points within the circle, both technology and culture continue to influence each other as they develop and change over time.  In the 19th, 20th and 21st centuries, technology and culture have significantly influenced one another.  As cultures change so does the technology they develop.  With developments in manufacturing, communications, and engineering, cultures have been re-shaped around the world by freeing people from small family farms by choice or by force, dispersing information and changing the landscape. This technological development in culture has both positive and negative impact.
Here I will talk about the positive impact of technology on culture. In this world, thousands of culture exist and each of them differs from each other, so it's not possible to a person to follow all the different culture, but it can be possible to follow some of the different cultures and it is possible via technology only. Nowadays we can easily get the information from every corner of the world what is going on what festivals and whom countries are celebrating which type of culture they show. So it somehow influences people to know more about the different culture . Like – recent worlds most popular song \"Despacito\" by Daddy Yankee and Louis Fonsi has been adapted by people in huge amount and song is in Spanish language which was not known to every one but being worlds most popular song some people started learning Spanish just to sing this song. We can say that this is one of the biggest victory by Spanish people to influencing people or attracting people over their culture through song. People are more excited to know their culture just because of this song, so we can see that how technology help this song to become best song of the world and been adapting the Spanish culture by other people(in Spanish people).Technology has also helps to communicate with other people via social networking sites we have been making new friends on it which help us to know about the different cultures. Post were uploaded in social networking sites which make other people to get to know about it.