What is a Real Friendship Essay Sample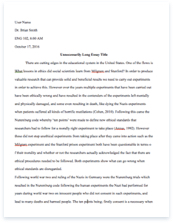 The whole doc is available only for registered users
OPEN DOC
Download Essay
A limited time offer!
Get a custom sample essay written according to your requirements urgent 3h delivery guaranteed
Order Now
What is a Real Friendship Essay Sample
According to everybody, a friend is explained in a friend in a different way. Sometimes, friend is faithful for a person who has been betrayed. Sometimes, friend can be shared all of the fellings for a person who hasn't got any friends. Sometimes, friend doesn't let you alone.
There are two kinds of friends-the present ones and the old ones. The present friends are those with whom we interact on a day to day basis. We often depend on them for help with our problems and help them with theirs. They are those with whom we spend most of our time with. They have a great influence on our behavior and our outlook towards society and our lives. Occasionally fights do tend to occur between even close friends. There is nothing like a good, really intense fight between friends to examine the strength of their friendship. Fights are indeed the acid test as far as friendships are concerned. Those which live through them live on, closer than before, with a new found vigor. Above all, present friends are those whom we take for granted. There is nothing like their absence to remind us of them. We never really realize how many friends we have until; somehow, we are made to part.
Old friends are the best, or so the saying goes. There really is nothing like the reunion between old friends. Their sudden presence is what makes our hearts leap. They bring with them the memories of the old days. There really is no better antidepressant. The warm hugs you exchange on meeting, the of things long thought to be forgotten suddenly spring up in your conversation as if it just happened yesterday, reliving those embarrassing moments that nobody else knows…really, nothing like it.
One day my grandfather told me a real story. The story which was about friendship, taught me that a friend is the most valuable thing in the world. I want to share this story with you.
"In the First World War, there were many wounded and dead people on the ground. In the air a lot of projectiles were flying. Because of that it was impossible to move anywhere. Every soldier was in their shelter. At that moment a soldier saw his friend who was wounded. And then he went his commander to ask if he would let him go to help his friend. The commander said that his friend had already died. The soldier insisted on going. The commander let him go. After ten minutes they came back to his shelter. The commander examined the wounded soldier and he decided that he had already died. And he said to the soldier that he had died. The soldier said that he hadn't died yet when he reached there. It is the most valuable thing that he had heard his last sentence in the world. And he repeated his friend's last sentence to his commander. The last sentence was "I knew that you would come."
Consequently, we should choose our friends very carefully. We should appreciate and value all friendships that come into our lives, no matter how deep or superficial. We should always remember that all best friends started out as just acquaintances.