What is the purpose of Gregors metamorphosis? Essay Sample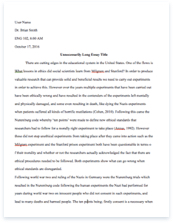 The whole doc is available only for registered users
OPEN DOC
Download Essay
A limited time offer!
Get a custom sample essay written according to your requirements urgent 3h delivery guaranteed
Order Now
What is the purpose of Gregors metamorphosis? Essay Sample
Statement of Intent
In this composition, I plan to elucidate the specific purpose of Gregor Samsa's metamorphosis. The Metamorphosis by Frank Kafka strangely opens with a climax of the protagonist named Gregor who suddenly transformed into a verminous creature during his swoon. Many readers cannot help but wonder what this metamorphosis serves in Gregor's life- a life that constitutes of hardships, adversity and misfortunes from all aspects. As an indebted child to his family, Gregor inherits all the responsibilities from his father, mother and sister. He works as a traveler who travels day in and day out yet that is not merely enough exhaustion.
He also has to deal with a very tough boss who exasperates him day in and day out. After dissecting the novel, I have come up with several possible interpretations of Gregor's metamorphosis. Perhaps Gregor undergoes such a shocking change to acquire something he has never endowed before, his freedom just like many of us. We live to seek what our hearts desire, what our life's drives motives and seek ourselves. What Gregor has desired after years of hardship is freedom: freedom from his history, his work and himself.
What is the purpose of Gregor's metamorphosis?
Change is a constant occurrence that we experience in our lives. It can either have positive or negative consequences depending on the situation. Furthermore, all changes happen for a reason. In reference of a myth about Apollo and Daphne, as the Lord of Delphi attempted to capture her, Daphne was transformed into a tree giving her adequate freedom that she wishes for. As once can see, this consequence is a positive transformation that liberated Daphne from the Lord's captivity. In Metamorphosis by Franz Kafka, Sam Gregor encounters a metamorphosis during his swoon and transforms into a cockroach in a blink of an eye. However, one cannot help by wonder why Gregor has undergone a shocking change and what possible intention could it serve in his life? Upon analysis, Gregor's metamorphosis is a positive consequence that bestows Gregor the freedom from his family, his work and most importantly, freedom as an individual.
To start, Gregor's family places an important role in Gregor's transformation. Throughout Gregor's life, family always has been a burden on his shoulder and Gregor feels likewise. Being the only source of income, Gregor is the main support of his family. When Gregor wakes up and finds himself lacking the ability to work, he first ponders about how he will be able to support his parents and a younger sister, Grete. He frequently motivates himself with the thought that "there's still hope; once I've saved enough money to pay back my parents' debt to him- that should take another five or six years" (Kafka, 2).
With this in mind, Gregor does not allow himself to think about creating his own family or his future. The amount of debt that he owes to his family distinctly sums up Gregor's motive for living. The money Gregor earned each month goes toward the family's expenses. When brought home, it is accepted gratefully but never thankfully because Gregor's family "had simply got used to it" (21) therefore it is an expectation that Gregor must fulfill to satisfy his family. He has always wished to be freed from this adversity. In an attempt to escape reality and find himself elsewhere- perhaps a better place where Gregor can grasp an opportunity to be freed from his family, Gregor fell asleep. Lucky for Gregor, his wish of being freed from the family burden was granted. Thus, when Gregor is unable to work, his family becomes less dependent as they aliened him, leaving Gregor a feeling of being liberated for once.
Besides gaining freedom from his family, Gregor additionally seeks to gain freedom from his job that occupies a large portion of his life. According to Gregor's mother, "the boy thinks about nothing but his work" (7). Day by day, Gregor desperately desires to escape from his "exhausting job" (2) of traveling and longs to express his hatred towards his boss. His description of his boss is another factor revealing Gregor's aversion for the chief. The way the chief sat on a high chair and talked down to his employees from above greatly exasperates Gregor. On that remarkable morning when Gregor is unable to get out of bed, he thinks of missing the five o'clock train, then the next train at seven o'clock and when encountered the chief with an excuse as being ill, his chief would only be suspicious since Gregor has not been ill in five years.
On the contrary of his fear of getting in trouble with his boss, Gregor "would rather stay in bed" (5). It is conspicuous that Gregor prefers the life of a freed verminous bug over a burdened man of his family and of society. Although this is not the best job, Gregor needs it to support his family as if he is not a child in the family anymore but rather a parental figure whose aid is the platform that holds the Samsa family together. Gregor acknowledges his importance in this family thus he is determined to pay off his parents' debt, leaving little time left for himself. Therefore, when Gregor faces his destiny as being a cockroach, he was relieved to know that he is now also emancipated from his work.
Correspondingly, Gregor is given the most important freedom from his Metamorphosis, a freedom as an individual. As a boy in his mid-twenties, Gregor should be thinking about finding his own family and his own desires instead of thinking otherwise. During the course of years, Gregor always let others make decisions for him. He seeks personal identity upon the help of others. And even when he is caught in one of the disastrous phases of his life, Gregor never once thinks about himself. Throughout the proliferation of hardships Gregor has encountered in his life, he has come to realize that with his actions come consequences.
Gregor's choice of allowing himself to put his family members before him has burdened him with proliferating responsibilities. However, shortly after his metamorphosis, Gregor had gained a passport to freedom, allowing him to display his true hidden personality. Now, Gregor "feels integrated into human society once again" (?). Ironically, when Gregor started to deteriorate and die, he felt more than a human than he ever did in his entire life because now the burden of responsibilities is lifted off his shoulders. As a result, this metamorphosis bestows Gregor a freedom he has always wanted to as an individual.
Change can be perceived as positive or negative consequence. In Gregor's and Daphne's situation, it is a positive consequence- a gift of freedom that both characters seek for. In Metamorphosis by Franz Kafka, Sam Gregor was able to find freedom within his family as the responsible working man, his work as an exhausting traveler and himself as an individual of society. His inability to work allowed him to break free from his horrifying and dreadful job as a traveler. Furthermore, he is now liberated from the burden that his family places on his shoulder. Thus having transformed into a cockroach was an alternative for Gregor to experience the freedom he never had- the freedom of a typical employee, the freedom of an ordinary son and the freedom as a normal human being of society.