When rain clouds gather Essay Sample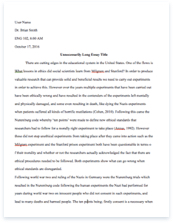 The whole doc is available only for registered users
OPEN DOC
Download Essay
A limited time offer!
Get a custom sample essay written according to your requirements urgent 3h delivery guaranteed
Order Now
When rain clouds gather Essay Sample
This lesson focuses on the historical background to the story and a synopsis of all the chapters. Summary of chapters gives the story line i.e. main issues in each chapter. Do not disregard the book and depend on this summary, they could be some omissions. Furthermore you are expected to interrogate the text and draw your own personal conclusions about what the writer has presented. Lastly apply the different literary techniques or look at how Bessie Head has utilized the in this moving and free flowing story. A story every learner is bound to ENJOY! BESSIE HEAD : THE AUTHOR She is a South African writer of great stature who was born in KZN's Pietermaritzburg in the late 30s. She was a coloured, illegitimate and unwanted child who confronted emotional torture and bruises and also psychological violence right from the beginning of her life.
Her mother was White, and came from an affluent and luxurious background, who according to the laws of the time contravened the norm by involving herself in a romantic relationship with a black poor man. Due to that, she became an outcast in the family, her pregnancy (that produced Bessie Head) became a disgrace to family. In the then Apartheid South Africa union between Whites and Blacks was a social taboo, it was detestable according to the laws of the time. Her writings uncovered the trauma and torture of being an unwanted child, a child lacking identity and belongingness. She talks about the search for a "self"and freedom.