Why do People Watch Soaps? Essay Sample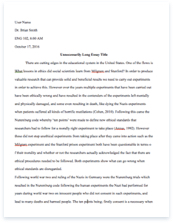 The whole doc is available only for registered users
OPEN DOC
Download Essay
Get Full Essay
Get access to this section to get all the help you need with your essay and educational goals.
Get Access
Why do People Watch Soaps? Essay Sample
Soaps are a genre of T.V programme based on real life situations and feature regular characters which viewers feel they can relate to. Each soap is shown at least thrice weekly and are ongoing. The storylines vary but are based in the same place for every episode, for example, 'Eastenders' is based in a fictional place called Walford. Most soaps are based in a fictional place but that fictional place is based in a real place like 'Coronation Street' is based in Weatherfield which is in Manchester and 'Eastenders' in Walford which is in the east end of London. Originally soaps were created to listen to on the radio for women in America to listen to whilst their husbands were working. They were usually by a soap company which is why the name 'Soaps' is used to describe that particular genre of TV programme. Today, soaps are created for the majority of society. They have a character to suit everyone whether it be teenager or O.A.P.
The characters of soaps keep the audience glued to the screen. They are an important part of the reason why people actually watch soaps. The audience feel they can identify with characters and feel the need to watch them as if it would happen to them. Even if there is no character in the sea of personalities then no doubt viewers will enjoy watching the lives people they like or even hate as every character leads a busy and interesting life. Characters range from babies to O.A.P's and new ones are introduced and killed off every few months. Each soap usually contains the typical love rat businessman like Steve Owen from 'Eastenders', the hard done by wife like Lynn Scully from 'Neighbours', the mischievous oldie like Betty Armstrong in 'Emmerdale', the confident young woman like Geri in 'Hollyoaks' and the wise old lady who solves everyone's problems like Rita in 'Coronation Street' .
Storylines are the anchor of the soap, without interesting storylines no one would watch it. New storylines are introduced every week and there are usually about three or four stories happening at one time. One will just be starting, one will be developing, one will be in the middle and one will be concluding so the audience don't get bored and keep watching the soap. If someone misses an episode it wouldn't matter as much as it would in a drama series as the characters are forever referring back to what happened the day before and the week before so viewers don't trail off and stop watching the soap. To keep the audience watching, every episode will end on a cliff-hanger, for instance, recently a 'Hollyoaks' episode ended with a car crash with both victims covered in blood and one unconscious. Viewers would want to know what happened to both victims and if the passenger that was unconscious survived and the only way to do that is to watch the next episode.
The audience would recognise the soap if they got shown a picture of a meeting place featured in the soap. This is why the setting needs to be regular. The audience watch it in the same place every week and become familiar with it all. Most soaps are based in a fictional place usually in a real place like 'Emmerdale' is based in 'Emmerdale' in Yorkshire. People will enjoy watching how the producers convey how they live in a soap based where they live also. The soap is usually set in a compact site. Everything is close together and if a regular viewer of the soap was placed in the area it was set then they would undoubtedly be able to find their way around and where everything is, including meeting places. The meeting place of a soap is where the characters are usually seen together. These locations are places like the pub, the shop, and the caf�. In 'Eastenders' the main meeting places other than each other's houses are, 'The Vic' which is a pub, 'The Caf�' and in the market . In 'Coronation Street' the meeting sites are 'The Rovers Return', the shop and other such locations.
Soaps confront lots of issues. The issue of H.I.V was first confronted in 'Eastenders' when the character, Mark Fowler revealed he had the disease. This helped people become aware of the disease and viewers who have it feel more at ease and even admit they have it. This is the case for all issues in a soap and issues that have been brought are as follows, female rape, murder, adultery, incest, homosexuals, teenage pregnancies, kidnappings and suicides. All these issues can be used as a comfort who think that their lives are bad until they watch their soap and realise they are much better off than these victims. This is a good reason for why people watch soaps. It also encourages people to admit their problems and talk about them.
Soaps keep the loyalty of their viewers by showing them what they want. The secure new viewers by making watching soaps almost completely unavoidable for people who watch prime time television as a soap fills almost every time slot on terrestrial television channels. For people who live alone soaps are almost friends and they will tune in everyday to watch, as soaps are always reliable and uninterrupted except for adverts. If you watched 'Coronation Street' last week on Wednesday at a certain time then it is guaranteed to be on the same time next Wednesday. As 'Eastenders' slogan says, 'Everyone's talking about it' which is completely true. People always talk about soaps as if they are real realistic soaps are. If you don't watch soaps you are less likely to have something to talk about with colleagues or friends where as if you do it can always be brought up as an interesting topic of conversation. By watching soaps people can forget their own problems and enjoy nosing into someone else's. It could be described as a sort of escapism.
As more and more soaps are introduced the more popular they become and harder to avoid. The new soap, 'Night and Day' could be used as an example. People watch them for all sorts of reasons and things like, the way they deal with real life issues, use realistic characters that people feel they can relate to, how they always keep you in suspense at the end of an episode, the way they deal with more than one storyline to keep people interested, how people can escape to them and forget their own problems for a while, whilst getting the assurance from the soap that other people are much worst and finally how it is a much talked about topic and if an episode is missed you will be an outcast from the conversation. You cant afford not to watch soaps!