Importance of friendship Essay Sample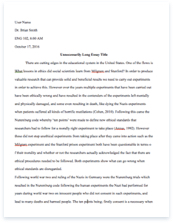 The whole doc is available only for registered users
OPEN DOC
Download Essay
Get Full Essay
Get access to this section to get all the help you need with your essay and educational goals.
Get Access
Importance of friendship Essay Sample
Why do we need friends in our life
No one in this world should go though life without a friend, yet having a friend is not listed on the list of things human need to survive. Why do you think that is? Certainly friends are high up on the list of things that we as humans would need; in fact, the only thing more important than having a few friends would be Food, water, and shelter, the things we need to survive. However there is much more to life than just surviving; therefore, as a person on this earth you want to flourish and prosper, and to do that you need friends and here is why.
Loneliness
Friends prevent you from becoming lonely; therefore, the more friends you have the less likely you are to experience loneliness. No one wants to go through life being lonely; in fact, people would sometimes rather be in a bad relationship than be alone. Regardless if you have a partner or not it is a good thing to have friends; indeed, having friends is must. If you and your partner ever become separated you would still have your friend's; however, you may lose some of the ones you meet through your partner. Even if that's the case you will still have a few friends that won't leave you, or become distant from you.
They are supportive
When you were feeling down and need someone to help pick you up your friends are there for you, so your friends are supportive. When you are in need of reassurance that what you are doing is correct, unless they absolutely can not help you out of whatever moral dilemma you are going through your friends are there for you. Whenever you are totally lost on last night's homework because you feel asleep in class, or because you were texting in class your friends are there. If you are not sure that you can pass the upcoming math test, or win that art contest you can count on your friends to give you a piece of mind. Friends offer support; consequently, they help you succeed.
Companionship
If you have friends in your life you will always have someone to have fun with; furthermore, having friends create fun. If you don't feel like being at home as long as you have friends you can go over to their house, and have a good time with your friend. When you want to go to the movies or to the mall but you don't want to go alone you have your friends, but there will be times when all your friends are busy. If that's the case you can easily go out alone and who knows maybe make a few more friends; consequently, making it less likely that you will have to go out alone again. Every time you want to do something, as long as you have friends you can bring a friend along; therefore, it is in your best interest have many friends to keep you company.
Advice
It's been said that for every problem there's at least 100 solutions; however, it may be hard to make a decision. If you ever find yourself stuck between a rock and a hard place the pressure of your situation may cloud your judgment causing you to lose sight of all your options unless you have friends. Your friends will be right there to help you make sense of your situation and help you review your options before finally choosing what road to go down; in fact even when you are not in a life or death scenario it is still a great feeling to know that you can ask your friends for advice.
To help discover who you are
If you ever want to do some soul searching a good way to start is not within yourself it is on the outside more specifically your friends; however, only your closest ones. You may not know it but if you take your three closest friends and examine them you will see yourself; in fact, it is possible to see a mirror image of yourself. It has been said that you are your three closest friends and your three closest friends are you. This is because we as humans naturally get along with others that have a similar mindset as ourselves or at one that does not conflict with our own; consequently, you and friends for the most part behave the same. If you truly want to know yourself then get to know your friends because each of them no matter how small carry a piece of you; furthermore, having friends shows you what kind of person you really are.
Having friends is very important; indeed, having friends is a necessity. We as humans by are nature are dependent on one another; in fact, we are the only species we know of that have such things as support systems. We are truly unique creatures; however, no matter how unique we are not perfect; moreover, we are quite the opposite we are brought into this world unknowledgeable and helpless. We spend our whole lives searching for a ways to grow and evolve as people, and so many people find ways to do just that, but each one of those things involves one thing, someone to help you along the way. This is why friends are so important because without friends we would all remain just as helpless and unknowledgeable as when we first were brought into this world.