Wild Shrimp Fisheries Essay Sample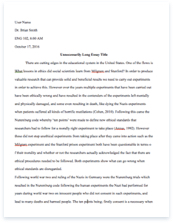 Pages: 4
Word count: 970
Rewriting Possibility: 99%

(excellent)

Category: industry
Get Full Essay
Get access to this section to get all help you need with your essay and educational issues.
Get Access
Introduction of TOPIC
There is an increase of shrimp demand and the wild fisheries and aquaculture shrimp production are in constant competition of who is going to be more profitable. In the last thirty years the aquaculture industry has expanded and there seems to be concern from the wild fisheries about the "boom and bust" cycles of shrimp production. Some environmentalist; however, have concerns that these two communities with their constant debate is impacting both the sea and the forests. There is no disagreement that the shrimp industry is expanding, nevertheless, there needs to be some consensus from the wild fisheries and aquaculture shrimp productions to come together to a common goal that will benefit both sectors.
Keywords: Wild Fisheries; Aquaculture; Shrimp
Shrimp Fisheries
The article Sustainability Challenges in the Shrimp Industry by Shankar Raja, Fernando Ganoza and Robert D. Landell, discusses the analysis of the structural dynamics of the regional shrimp industry for the region of wild shrimp fisheries and shrimp aquaculture. Due to the high global demand of shrimp, there is a concern that these two regions are in constant conflict and they need to come together to find opportunities to work together to find solutions of long-term stability, sustainability, and financial security.
A project manager by the name of Roger Murray has had several discussions and interviews with several wild shrimp fisheries and shrimp aquaculture firms, as well as environmental groups and regulatory bodies to become familiar with the biological and economic forces underlying the shrimp industry (Raja, Ganoza, Landel, & McWane 2009). These interviews and discussions were to assess and understand the differences between each group and be able to develop a workshop where Mr. Murray could facilitate discussions amongst the participants.
Wild catch has been the main source of shrimp, but aquaculture has been growing as a source, driven by strong demand and slower wild shrimp production. World production of shrimp both captured and farmed is around six million tons, about which 60 percent enters the world market. Shrimp is now the most important internationally traded fishery
commodity in terms of value, with annual exports of shrimp currently worth more than US$10 billion,
or 16 percent of all fishery imports (Gillet, 2008). Because of the high demand for fish around the world, both the wild shrimp catch and aquaculture sectors have been blamed for damaging the ocean and land environment.
Following is a casual loop for both the wild shrimp fisheries and the shrimp aquaculture. Both industries have a common goal of making profit without regard to the environment, but it seems that the wild shrimp fisheries have the disadvantage of the wild shrimp not reproducing as fast as they are being gathered.
Wild Shrimp Fisheries – Casual Loop Diagram
Shrimp Aquaculture – Casual Loop Diagram
The above diagrams should be used as a tool to facilitate an open discussion with the members of each party. Roger Murray needs to be responsible for asking the types of questions that will stimulate a discussion around solutions to the current problem. Managing the disagreements the members will have, will be crucial to ensure that the discussion does not stifle any ongoing conversations. Mr. Murray will need to ensure that each member has a voice in the conversation, with the understanding that they will need to respect one another. The goal will need to be made clear to the group that the objective of the debate needs to be centered on asking particular questions and drawing conclusions around the issues of long-term stability, sustainability and financial security.
There needs to be a system in place that is both positive and structured in a way that will allow a positive impact for the long term life of the shrimp industry. Following is an example of a high level vision that both the wild shrimp fisheries and the shrimp aquaculture can follow.
Shrimp farming is a rapidly developing and profitable industry throughout the world. As a result shrimp farming has much promise to grow into a highly profitable and beneficial industry. However, global examples of shrimp farming in similar settings have revealed a number of problems inherent to the industry (Raja, Ganoza, Landel, & McWane, 2009). Both wild fisheries and aquaculture have been in constant competition to meet shrimp demand that is difficult to ignore. Still the aquaculture industry has expanded due to the fact that wild shrimp fishery alone cannot meet the increased demand for shrimp in the world market. Conversely, there exists a tradeoff between wild fishery and aquaculture shrimp industry that they should be better managed for the benefit of both traditional fishing and aquaculture farming communities (Gupta, Chowdhury, n/d). I believe that due to this aggressive competition, the impacts on the environment are apparent and both areas need to have a common goal of working together to continue to provide shrimp to the global market for a profitable margin to both sectors, but keeping in mind the environmental impacts.
AquacultureReferences
Raja, S., Ganoza, F., Landel, R., & McWane, H. (2009). Sustainability Challenges in the Shrimp Industry (A). Darden Business Publishing.
Gillet, R. (2008). Global study of Shrimp fisheries. Food and Agriculture Organization of the United Nations. Retrieved on November 9th from ftp://ftp.fao.org/docrep/fao/011/i0300e/i0300e01a.pdf
Gupta, K., Chowdhury, J. (n/d). Aquaculture Vs. Wild Shrimp Fisheries: A Bio-Economic Analysis
For West Bengal and Orissa. Retrieved on November 11th from http://www.ecoinsee.org/T.S.%20IB%5Cgupta_aquaculture.pdf