William Golding Essay Sample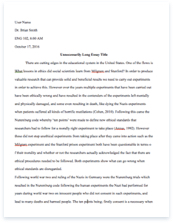 The whole doc is available only for registered users
OPEN DOC
Pages:
Word count: 931
Category: poet
Download Essay
Get Full Essay
Get access to this section to get all the help you need with your essay and educational goals.
Get Access
William Golding Essay Sample
William Golding was born in St Columb Minor in Cornwall in 1947. He lived in a house and his bedroom overlooked a green where boys would play football. For his whole childhood he long to be on that green instead of a little room he long for an adventure and that's why I think he wrote this book. These are all of the things he wished he had done when he was a child. His back garden was an ancient burial ground. His first novel The Lord Of The Flies became a best seller. William lived through the First and Second World War, these people and places influenced Golding a great deal.
The first thing that you notice about the novel is how isolated the boy's are on the island. Golding's experiences on a boat during the Second world war and there are a few clues to show this like " It was roughly boat shaped". The island was boat shaped because when Golding was in the war he served on a boat and was very isolated from the rest of the world much like the boys in his story. This also shows the kind of relationship between the boys on the island so if they have an argument there is nowhere to go. Golding spent time on a boat isolated from the outside world this gives us an insight into the boys behaviour.
Another influence from the war was the character of Jack who has no kind feelings and if someone is disloyal to him they get tortured. This may have been taken from Adolph Hitler. Which is another experience that Golding had while he was at war.
The plane crash is also a part of Goldings war time memories, he saw how close the super powers came to atomic war and wondering what would have happened if this did happen. The plane crash also symbolises how close the boys where to the war but how much they did not know what was going on. They had never seen a parachutist before is another example of his experiences. The whole war thing was new to him he was learning as he went along and I think William Golding wrote this novel cause he didn't want to keep a diary so he wrote all of his thought and feelings throughout his characters in his book. His book was his only bit of sanity in the cruel era of his life.
William Golding loved and had a lot of admiration for the sea. It was his next door neighbour for so many years he became its friend. He uses very good explanatory words to describe the sea and the only two deaths that are described in the novel end in a floating body into the sea. "The body a fraction of an inch from the sand and a bubble of air escaped from the mouth with a wet plop". This is an example of how Golding compensates for mans blackness too each other. " Simon's dead body moved out towards the open sea". This shows why Simon was washed out to sea. I think ever William Golding was very respectful for the sea. He thought it was like facing a war. Like if you were faced with a lion that you knew could kill you at any time.
Golding used children in his novel as he worked as a school teacher but his profession was cut short by the war. He has still got a lot of experience from children but none as horrific as that written in his book. Again he only wrote the truth and Golding he called it "man's inhumanity to man". Which means the hardship men, cause their own kind. Just to get by, as in the novel Jack did not have to take control. Simon did not have to get killed and Piggy.
When William Golding got back from the war he had a new look on life, he did not understand why people had to kill each other or why wars broke out. He was on a mission to tell the whole world what he thought of life and that is how he came up with the great quote "man's inhumanity to man". All the way through the "Lord of the Flies" there are examples of this like between Jack and Ralph. The book tittle is significant as well the lord of the files could mean the lord of small things like little boys.
William Golding uses the island as a microcosm of the world. At the end the boys destroy the whole island. Which is what Golding says is going to happen to the world in the we are going to destroy it if we keep on having wars and pollute it.
William Golding's idea for the novel Lord Of The Flies came from the books around at the time like Treasure Island and Coval Island. Golding was reading one of these books to his children and realized they were all about islands and none of them where about the truth. An uninhabited dangerous island which is the truth. So he set about writing a novel called the Lord Of The Flies which won him the Nobel literacy award.
William Golding was knighted in 1988 and died in 1993 but his wonderful stories will be a credit to his memory for many years to come. William Golding used his life to influence his work and that was what made him such a great writer.