William Shakespeare and his life Essay Sample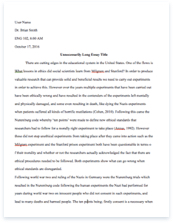 The whole doc is available only for registered users
OPEN DOC
Download Essay
A limited time offer!
Get a custom sample essay written according to your requirements urgent 3h delivery guaranteed
Order Now
William Shakespeare and his life Essay Sample
It is just to honor those who deserve it, being that they have proven themselves. Therefore, I will praise William Shakespeare, because of his additions to the English language, as well as his work. It is a noble action to praise all forms of good writing, but William Shakespeare surpasses all others. Though it is not possible to follow in this great writer's footsteps, many try to imitate William Shakespeare's ways.
Shakespeare has an unknown origin, although one thing is for sure; church records indicate that William Shakespeare was baptized in Trinity Church located in Stratford-upon-Avon on April 26, 1564; which according to tradition, means that he was born on April 23 under the Julian calendar, which lands on our modern calendar as May 3, 1564. Though scholars do not know for certain, Shakespeare is said to have been born in Warwickshire, England, where he supposedly spent his childhood; not much information is found on the ancestors of William Shakespeare.
We know that John Shakespeare, William's father was a glove maker, who eventually prospered and began to deal in farm products and wool; William's mother, Mary Arden, was a local landed heiress. Some scholars say that Shakespeare's goals included being a poet, a writer, and an actor, although there is no strong evidence to prove these likelihoods to be true. Because of his likely interest in the arts of writing and acting, Shakespeare became a writer of 37 plays all together.
Shakespeare wasn't the typical play writer; he was a writer who added phrases, some that are still used in this current day and age, into the English language. William Shakespeare was, like all English citizens, a member of the Church of England. He was known as being officially Protestant. He was baptized, married and buried in that religion. Some people think that he was secretly and unofficially a Catholic. William Shakespeare had many godly virtues, being his morals.
In the time of Shakespeare, there was no form of copyrighting plays, which means that it was legal to steal other writer's plays. Unlike most, Shakespeare was not one to steal plays from others. Instead, he showed his morals by displaying his diligent labor, and his purity of heart. This is one of the many reasons of why Shakespeare should be praised. William Shakespeare's accomplishments include writing at least 37 plays and 154 poems, as well as helping shape and establish the English language. He invented a great many words, terms, and phrases.
Shakespeare's most famous plays include Macbeth, Romeo and Juliet, Taming of the Shrew, A Midsummer Night's Dream, and Hamlet. Will anyone compare William Shakespeare to Christopher Marlowe? One originally wrote with the intent of being a poet and the other wrote with the intent of being a play writer, but they don't necessarily have many differences. William is able to be compared to Christopher for many reasons, one being that they were both successful play writes. As time goes on, so can this encomium about the reasons to praise Shakespeare.