Winding Up the Company Essay Sample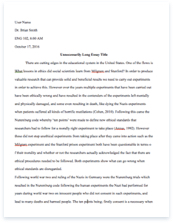 The whole doc is available only for registered users
OPEN DOC
Pages:
Word count: 2076
Category: business
Download Essay
Get Full Essay
Get access to this section to get all the help you need with your essay and educational goals.
Get Access
Winding Up the Company Essay Sample
Our business has reached to dissolution because of:
* The partnership is no longer profitable, and therefore there is no reason to carry on the business.
* We do not want to run the business any more because of circumstances such as exams are coming up therefore they decide to terminate the business.
Dissolution takes place this means that we should stop our trading and operating activities. We will have to follow the Parternership Act 1890:
The assets are disposed of.
What the company owes is given out.
The partners are paid their final amounts.
Steps to closing my business, by doing the legal documents.
1. Cancel your business registration for the partnership
2. File a last tax return if you have dissolved a corporation
3. Close your payroll accounts
When we wind up our business we need to pay back all the debts we incurred to our stakeholders.
Winding up costs, expenses and charges
We have to pay the wages of liquidator and also any expenses liquidator incurs.
Preferential debts
This is includes the four months' wages per employee, this only occurs if their wages have not been paid in the period before liquidation. Another preferential debt the company has is any loans we took out to pay our debts. The liquidator will try to pay all preferential debts in full, but if there is insufficient funds, then each separate creditor will receive an equal proportion of what is owed to them.
Secured Creditors
When we wind up our business we have to pay back the financiers such as banks who lent us money against the security of the fixed assets. We would not have any problems paying the money back as long as we got sufficient cash.
Creditors with unsecured debts
Our suppliers sell goods to us on credit, expecting us to pay it back over a period of time. So we have to pay back our creditors when we wind our company up. The examples of any unsecured debt we have are: any income tax we owe to the Inland Revenue, any VAT we owe to the HM Customs and Excise and finally any national insurance contribution we owe.
Distribution to owners
When we wind up we have to equally distribute our assets to each member of our group. We have to distribute it equally because each of us agreed at the launching of the business that we have equal share and we put in equal amounts of money into the business.
Distribution to Government
When we are winding up our company we also have to pay the unpaid taxes to the government. Because of the liquidation of the company the government will have more people unemployed, loss in future revenue e.g. income tax, VAT and corporation tax and also payments to former employees seeking benefits.
Distribution to Customers
When we are winding up our company we also have to pay customers refund or replacement for goods that they have prepaid. This important because we cannot just wind up the business when some customers already paid for a good to be delivered because if we do we will be taken to court or sued.
I am going to do a PEST analyses to analyse what are likely reasons which lead us to wind up the business.
Political
Any political changes could have effected my liquidation of the company. For example, the government states new laws which suggest that the taxes will rise, then I have more tax to pay so my profit would not be as much. Also any government regulations affecting transport for example, then my target market may not be able to reach to my place to buy products as there is not transport link any more to Plumstead.
Economical
If there are changes in the economy such as currency change or value of pound changes then it affects me as I have to readjust accordingly.
* For example change in interest rates could have been high – so borrowing will be expensive. Also I will be making less profit than before as cost of production is high.
* Also increase in taxation could have come to my company's downfall. As taxation is high cost of employment is high, also greater proportion of profit of paid in tax.
* Also rise in inflation may affect my business as prices rise , the wage demand may rise as well so I have to meet the demanding wages. So rising inflation leads to lower profits and also inflation means the raw materials I will have to buy will be more expensive.
Social
* If for example the customers' lifestyle or attitude towards my product changes then their choice of my product might change so it affects me as I might lose customers. Another example could be that new shopping centres near by may have changed the lifestyles of the customers as they buy energy drinks from there.
* Fashion among society could also affect my business as some people buy drinks according to fashion. The customers buying patterns also might affect me as they could buy products according to their buying patterns.
Technological
* I have to try to keep up at least with the latest technology to avoid going out of business as technology is advancing and customers use more technology each time.
Reviewing the success of the company
When we analyse the success of our enterprise we need to look at how long it took to run the business, what costs were involved, if the product was successful with customers, whether we learned anything from the enterprise, whether the customers used the product by what it was meant to do and what value did the enterprise have on us.
This enterprise took us about 9 months to run. This was a long and hard 9 months to run the business. We endured several costs along the way such as purchase of stocks, cost of wages, advertisement, etc. Also, we made lots of profit which is much greater than our costs, so in way the business was successful as we made great profit compared to the costs we endured. Also, judging from the sales we made and customers' reaction our product was a major success in the market, so we as a company were successful. All the stakeholders of the business were happy with our business. Also we were able to accomplish all the objectives we set out to do on time as well, which again is success. So basically we accomplished all the goals we set out to do.
From running the enterprise we learned a great deal. We mainly learned how to run and operate a small business, we learned how to do things like promote a business, do the finance thing e.g. Break-even, cash flow, etc., work as a team, lead other people, etc. We learned lots of things, not just things involved in business but other key skills such as working as a team, communicating with each other, leading/managing each other, etc. which could be used in future employment. The product we sold was of good quality so it was used by the customers very effectively.
So at the end of the day we can say that our enterprise was a success as we accomplished what ever we set out to do and learned a great deal.
Evaluation:
When winding up the company we considered that we need to get our money back from our debtors and pay our creditors back in the right time. We also had to sell out assets in time so that our company can be closed down in time. We will have to consider and inform our stakeholders that the company will be closing down, this should be done at least 2 months before so that all transactions can be adjusted to the closure, so that the stakeholders can adjust to their individual circumstances.
Overall, I believe that running this business was a great success because we made a lot of profit and more importantly we had real life experience of how to run a business. One advantage of running the business was that we earned lots of profit which we shared equally between each other. However, a disadvantage of doing the enterprise is that we spend a lot of time running the business instead of revising for exams, for example. Another advantage of carrying out this enterprise is that we now have experience to run a small business so we can perhaps in the future run a business on our own with the knowledge we gained from this. On the other hand, another disadvantage is that we got some of the stock stolen, so we made some loss which accounts for us not making as much profit as we expected.
When did this enterprise we did not just learn how to run a small business but we also learned other key skills such as how to work as a team, motivate each other, manage or lead each other, etc. These key skills will benefit us in all areas in the future especially when we work in a company, for example.
So overall, the benefits of doing this enterprise are far greater than the costs we endured as we learned a great deal. So we can at the end of the day say that we have benefited from doing the enterprise.
Recommendations
I recommend that we will have to consider and inform our business associates that the company will be closing down, this should be done at least 2 months before the agreed closure.
The reason here being the individual associates can adjust to their individual circumstances, which they will face from our closing down.
Another recommendation is that companies looking to close down should inform the London stock exchange (LSE) to stop all purchases and selling to stocks and shares for the company.
Also, in future if we do similar kind of enterprise again, we could have done the enterprise in different ways. For example, we could have picked our employees carefully and assess them whether they can do the job required carefully. This is because when we did the enterprise we did not choose some of the employees correctly because some were reluctant to do the jobs, for example Eugene. Also we could have made more effort to promote the business, because if we promote our business very effectively then we could have made more sales and profit, as more customers would have been aware of our product.
When we promote our business we could have looked at different strategies to promote such as below-the line promotion, sales promotion, etc. We could have done various types of sales promotion, such as special offers e.g. buy one get one free. In my sales promotion I can aim at my target, who was males who do lots of sports, to increase their awareness or even increase sales. I can even send direct mail to regular customers. So I can send direct mail to my target market's regular customers who come to buy my energy drink. This could possibly be a good strategy as you are likely to increase sales as I have send direct mail to people who are likely to buy my product. We could ensure that our public relation with the public is successful, as it is the key to our reputation among the community. We can improve our public relation by for example, making donations to charity; this will improve our public image of our business. So they make more purchases of our product, which eventually increases the profits and sales.
We could choose a different product to sell; this is because there wasn't as high demand for energy drinks as we thought there would be. We could even have done some more research on the market before selling the product. This would have helped us a lot as we would have known what we are getting into. We could also have research the markets of several products which we could have done and then choose the best possible product which suits us.