Windows 8 Feature Focus Essay Sample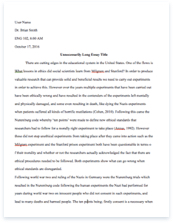 The whole doc is available only for registered users
OPEN DOC
Download Essay
A limited time offer!
Get a custom sample essay written according to your requirements urgent 3h delivery guaranteed
Order Now
Windows 8 Feature Focus Essay Sample
After almost three years of work developing a new software, Microsoft has finally release its long-waited Windows 8 this past October. They introduced three main versions of the new operating system: Windows 8, which is the "home" version, Windows 8 Pro, designed for enterprises containing special features such as virtual private network client and group policy support, and Windows RT for ARM-powered devices. The introduction of Windows 8 represents an important shift in the way Windows work, and perhaps is the most significant upsurge in the company's history. The new system is far more touchscreen-oriented for use on tables as well as traditional PCs. So what is new about this restructured operating system? Among all of its new features, the most noticeable one is its new interface. The long well known start menu disappeared. Instead, now there is only a Start screen, containing all of the information important for the user in one place. This is composed of different live tiles, which are apps or content like a website, contacts, or folders showing the latest headlines, and up-to-date information.
The difference between a tile from Microsoft, and an app from Apple, is that the user does not need to purchase a tile, it can just create one. For example, if you like visiting a website every day you can create a tile on your start screen for that website. Besides not having to waste time opening your navigation system, you will be able to get real-time information from all of your favorite websites. If for any reason you get tired of any of your tiles, you can just delete it from the start screen. Another new feature is the Charms bar. This bar, located in the right side of the screen only when invoked, provides quick access to some commonly-used features, such as search, share, Start screen, devices, and settings. The Charms bar will only appear when you invoke it; otherwise, it will be hidden. The question now is, "how do I get the Charms to appear on my screen?" This is a very common question among people that are first getting to know Windows 8.
The easiest way to invoke the Charms if you are using touchscreen is to swipe in from the right edge of the screen, and then choose the one you want to use. If you are using a mouse, you should move your pointer into the upper-right or lower-right corner of the screen. When a transparent version of the Charms appears, you should then move the pointer up or down, and then choose the one you want to use. Most people find it complicated to use the mouse to invoke the Charms. An easier way would be to use your keyboard, by typing WINKEY + C. From this point, all you need to know is what you are able to do using the Charms. The search charm provides a front-end for the whole system Search functionality. It can be used to search for anything, such as searching the app you are using, or searching another app, as well as searching your entire PC. You can invoke this Charm directly by typing WINKEY + Q. The share charm allows two apps to share information. For example, you can share files and information with people you know, or send information to another app. To invoke this Charm directly you'll need to type WINKEY + H.
The Start charm will get you to the Start screen. If you are already on Start screen, you can use it to go back to the last app you were in. The device charm will allow you to interact with all of the devices connected to your PC. You can print from an app, sync with your phone, or stream a video to your TV using this charm. To invoke this charm directly you would type WINKEY + K. The settings charm, is used if you want to change the settings for apps or for you PC. Here you will find common PC settings, such as network connection, volume, brightness, notifications, power, keyboard, as well as find settings and help for a particular app. It is important to remember that the settings are different in every app. To invoke this charm directly just type WINKEY + I. Microsoft also created a Microsoft account. When you sign in with an email address and password to any PC running Windows 8 or Windows RT, your PC is connected to the cloud. What does that mean? It means that many of the settings, preferences, and apps linked with your account will follow you among different PCs.
Most people might already have an account. If you already have an account with Messenger, Hotmail, Xbox LIVE, or a Windows Live ID you will be able to use this account to log in to the Microsoft account. Microsoft also introduced a new marketplace for apps: The Windows Store. Here you can buy apps of all different kinds. You can either search by typing what you are looking for, by category, or search the top free or new released apps. And finally, there is also a new web browser: Internet Explorer 10. With this browser, everything you do on the web is a swipe or a tap away. This browser is faster, safer, and more intuitive. After getting some knowledge and understanding some of the new features of Windows 8, it is hard to believe its launch was not as successful as what was expected. Most businesses have no plans to deploy Windows 8. This weak response to this new operating system might be a consequence of spending too much time developing the system, falling behind competition. Even though Windows 8 did not hit the market as expected provide the expected, it is an amazing operating system, and I believe it will slowly gain popularity and respect among consumers and businesses.
REFERENCES
"Windows 8 Feature Focus: Charms." N.p, Web Nov 2012, Retrieved from
< http://www.winsupersite.com/article/windows8/windows-8-feature-focus-charms-144724> Thibodeau, Patrick. "Windows 8 faces a slow road to the enterprise." Computer World, Web Nov 5. Retrieved from
<http://www.computerworld.com/s/article/9233218/Windows_8_faces_a_slow_road_to_the_enterprise> "Windows 8: What to expect from new Microsoft operating system." CBS THIS MORNING, n.p., Web Oct 2012. Retrieved from
< http://www.cbsnews.com/8301-505266_162-57537890/windows-8-what-to-expect-from-new-microsoft-operating-system/>.