Winner of Globalization Essay Sample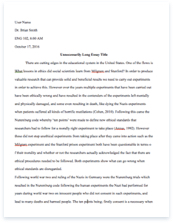 The whole doc is available only for registered users
OPEN DOC
Download Essay
A limited time offer!
Get a custom sample essay written according to your requirements urgent 3h delivery guaranteed
Order Now
Winner of Globalization Essay Sample
What is globalization? Who are the biggest winners and losers in a globalized world? Globalization has become a widely used word to describe the trend of free flow of capital, technology, information and service; it is not just an economic phenomenon. It also has political, social and cultural dimensions. Even in its economic dimension, there are major differences depending on the scale (e.g. macroeconomic or microeconomic) and the viewpoint. When concerning the question of who are the winners or losers, the answer is not conclusive. This essay will firstly give reader the definition of the globalization, and then argue the winner and loser by analysing the impact of globalization on different counties. Globalization refers to a process of increasing interconnectedness, integration and interdependence among not only economies but also societies, cultures and political institutions. .It has been encouraged by declining trade barriers and technological change , the economist argues Globalization(1995,p.3) is based on two macro factors ,the first is the decline in the barriers to free flow of goods ,service, and capital, during the 1920s and 30s,many of countries erected barriers to international trade to protect domestic industries ,it is until the world war 2that the west nations started to remove the barrier to free trade,.
Many governments opened their economies to the world\ decreasing the use of protectionist measures like tariffs and deregulating many markets in order to gain efficiency through free trade. The second factor contributing to globalization is the change in technology, particularly the rapid development of transportation,. This general decrease in transport costs also made freighting less expensive, making transport costs over long distances fall so; exported goods became cheaper and more competitive, contributing to the growth of international trade. Due to globalization, firms have gained the ability to locate their production facilities anywhere (often in the developing countries which provide cheap labour and low cost raw materials), also they can sell their products and gain the profits anywhere. It has been argued that the developed counties such as united states of America is the winner, Firstly ,Occupying the leading status in the process of globalization, developed countries can gain cheap raw materials and labour from developing country ,which means that the they can Improve Product competitiveness with low price and thus increase the market share.
Globalization promotes the developed country economic growth make citizens better off. Efficient markets should be what every economy strives for. Essentially, the globalization offers the developed countries efficient market where there is an equilibrium between what buyers are willing to pay for a good or service and what sellers are willing to sell for a good or service.by doing things such as outsourcing certain processes or buying from an overseas supplier that offers discounts, companies can then afford to lower your selling price which results in increased demand and affordability. Even if businesses don't lower prices, they can make additional profits and then reallocate that excess profit into doing things like increasing wages, taking on more investments or even creating more expansion projects.2005 annual report of the Dallas Federal Reserve bank, increasing globalization promotes the economic growth, lower inflation, higher incomes (http; yaleglobal.yale.edu) After the advent of globalization, some people worry that the job will shift to developing countries form developed and advanced countries. However, the labour market flexibility do not improve since developed countries and developing countries play different roles during the process of globalization, it is almost certain that developing countries is the loser.
Globalization is often accused of perpetuating poverty because the developing nations are considered as being exploited and their resources are, as he critics deemed, expropriated by multinational corporations from the West which are overly steeped in the process of economic globalization. Additionally, it leads to economic imbalance. To developing country, foreign capital can grow economy rapidly, but the economic growth may bring many problems for instance, if the country's economy too dependent on foreign capital, once the foreign capital withdrawal, the economy will collapses which pose a threat to economic security of developing countries. What's more, another thing we should notice is the effects of Globalization on our Environment, due to development of globalization; the local agriculture environment is badly affected. With the promotion of globalization, developed countries transfer the pollution industry to the developing country, causing tremendous loss of natural resources, vegetation and harm to the natural environment. It's not surprising to observe that most of the wild varieties are facing danger of extinction due to global trade, waste from nuclear plants because changes in the local climate due to liberation of various chemicals from industrial set up also liberation of toxic wastes, gases like carbon-di-oxide, methane, fluorocarbons drastically affect.
Globalisation has been reshaping the world faster than ever in the last two decades. It is not just a political event, but also a milestone in human history. Therefore, rather before discussing whether it is welcome or not, one must discuss what it is and decide how to manage it in a better way. Overall, the increased amount of trade and cultural exchange due to Globalisation has had some benefits in bringing about greater freedom and greater resources and thus efficiency in production to the developed countries However, for the developing country Globalisation has imposed its costs as well. It has had negative effects on the environment and economic security while also threatening local cultures and widening the gap between the rich and the poor.
At its current course over time, more and more developing countries are likely to form their own trade blocs in order to be self-sufficient, resulting in absolute protectionism between regions. Unless regulated, global competition is likely to be unsustainable as well. This essay has examined the benefits globalization has brought to developed states and analysed and the negative impact on developing state. It has shown that whilst there are numerous benefit the increasing globalization may provide, the economic imbalance is significant, it should be noticed that this study has been concerned the facts with prompt solution Nevertheless, this essay suggest that developing country face adverse condition, so it is possible to come up with proper strategy to solve related problem.
Bibliography
'Who wants to be giant ', The Economist (June 24 1995), pp.3-4 'Globalization hidden benefit 'Yale online magazine (2012) (Accessed: 5 August 2013}