Winning: Play and Coach Vince Lombardi Essay Sample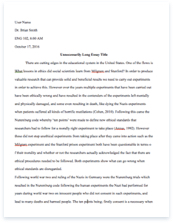 The whole doc is available only for registered users
OPEN DOC
Download Essay
A limited time offer!
Get a custom sample essay written according to your requirements urgent 3h delivery guaranteed
Order Now
Winning: Play and Coach Vince Lombardi Essay Sample
"It's not whether you win or lose its how you play the game". That's a famous quote by football coach Vince Lombardi. Many people think it's the other way around, if you win who cares how you played? People don't really know the message he is trying to say to them. I think it really means if a person tried their hardest and gave it 100% it does not matter if they win or lose. Moreover, if they really want to be successful in the things they play, practice is the key. "It's not whether you win or lose". This part really means the most in this quote. Many people around the world go to extreme amount of performance enhancers that in the end hurts more than helps there body, just to win. Losing is not the end of the world, it is something to help me learn about mistakes I made, and things I have to improve on.
"Its how you play the game". Determination, people have to have this to win a game. If a person goes into a game with no determination of doing well or winning the game, it is probably going to reflect on his or hers performance. Always be determined to do well in whatever you do. Therefore, this is why it is not so important if a person wins or loses, it would really be about how much effort that particular person put into it. . Really, the best thing to do when playing is to have fun and be safe.