Winter Dreams, American Dream Essay Sample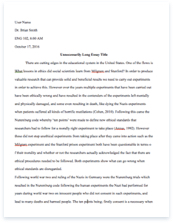 The whole doc is available only for registered users
OPEN DOC
Download Essay
A limited time offer!
Get a custom sample essay written according to your requirements urgent 3h delivery guaranteed
Order Now
Winter Dreams, American Dream Essay Sample
Historically the American Dream is known as happiness, wealth, and having materialistic items. In the short story "Winter Dreams" by F. Scott Fitzpatrick the character of Judy Jones is used as an example of the American Dream through beauty and actions, she influences Dexter. Dexter Green is a hardworking middle class boy, he denies his middle-class lifestyle, and aspires to become a member of wealthy class. As a consequence Dexter realizes the American Dream isn't what he expected it to be.
The story "Winter Dreams" primarily tells us about the dreams Dexter has, who lives in his illusions and hopes. From early childhood, the first aim is to achieve wealth and success; to have all the best of everything, and the second dream is attaining Judy Jones, whom he is in love with. Dexter faces numerous challenges between his dreams and reality, and finally frustration of that dreams becomes the biggest disappointment in life. To continue the attempt, he admissions to a prestigious and expensive university in the East. When Dexter came back to Minnesota he started a laundry business that helped him to make a lot of money. Within few years he became successful businessmen. One day he is invited to play golf at the club, where he used to work. This became very import and a big jump for him to be a well known, respected wealthy man.
Judy is a pretty, wealthy girl and a perfect example of someone who lives in the American Dream life. She is the epitome of carefree, selfish indulgence, and as a result Dexter is more in love with the image of Judy than her real self. He says, "Judy Jones wasn't pretty at all. She was a great beauty" (234). Showing Dexter was one of the men who were ambushed by blind and false 'Love'. Dexter Green was attracted to her on the first day he seen her, at his middle class job as a rich man's caddy at the Sherry Island Golf Club. She was fortunate to have money from her parents, other than that her looks and actions made her irresistible to men, dragging Dexter along with the other fools. Fitzgerald says, "She was arrestingly beautiful. The color in her cheeks was centered like the color in a picture—it was not a high color, but a sort of fluctuating and feverish warmth, so shaded that it seemed at any moment it would recede and disappear" (220).
Dexter believes that if he has money, he can easily win the love of Judy Jones. The problem was he doesn't understand that having money can somehow replace love in his confusing life. So as he dedicates himself to earning money, his ability to love dies away without him realizing it. Not even the truth of Judy can get to him, as long as he had the money he thought he would forever be loved. The great irony of Dexter's life is that, as a boy, he links money and love together. But in Fitzgerald's story, money and love are a horrible mixture. No one who has a real talent for making money can hang on to their romantic ideals. Judy represents the aggressive drama of youth. She is the illustration of carefree, selfish indulgence, and as a result Dexter is more in love with the image of Judy than her real self.
When Dexter reaches, this era in life, he thinks he is almost at its best of time. Little does he know this time period is really going to fall apart. At this point Dexter has a wife, Irene Scheerer, and has money. He is almost at his state of mind of being happy. As he comes across Judy again he is in such a rush to complete this vague dream! He leaves his wife, and to Dexter he thinks Judy is going to dedicate all of her to him. Being all the time that past Judy became less and less beautiful in person. In Dexter's eyes he thinks he is the only one. Devlin, Dexter's friend, tell him she was married to someone who drinks heavily, beats her and she has kids. Dexter cried realizing his dream was destroyed. As Dexter comes to his final days, he knows he lived a fool. Chasing an unattainable reality, "He loved her, and he would love her until the day he was too old for loving – but he could not have her. So he tasted the deep pain that is reserved only for the strong, just as he had tasted for a little while the deep happiness." (Not Sure What Page)
In "Winter Dreams" Fitzgerald has shown the theme of Dexter's time, as the problem of "American Dream" and its failure was inherent to many Americans in the early 20th century. The desire for wealth and beautiful life, glitter and glamour attracted plenty of young people such as Dexter. He showed the bottom line of the fake American dream of wealth and status. Dexter with his dreams of success is an example of his generation, who tries to find ways and opportunities, but had false dreams and ambition. Now he sees himself as he is a 32-year old bachelor with no intimate relationships, his dreams have fallen apart and can never return again. He wanted only one image to exist and last forever. Sometimes we lose ourselves when we try too hard to grab hold of a big dream.