Winter Season Essay Sample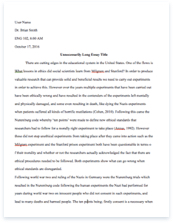 The whole doc is available only for registered users
OPEN DOC
Download Essay
A limited time offer!
Get a custom sample essay written according to your requirements urgent 3h delivery guaranteed
Order Now
Winter Season Essay Sample
Winter is my favorite season and I especially love cold winter nights. I find joy and comfort in wearing warm snuggly sweaters and cozy pajamas. I would rather be in a sweater and jeans than shorts and a tank top any day. For me, it is so much nicer to sit outside and watch the children play during the winter days than summer days. It seems as though during the summer I cannot be outside for twenty minutes without sweating or without my face turning bright red due to the hot sun beaming on my face. I love feeing the freezing air on my face and to see the smoke come from my mouth when I talk. The one thing that is missing during Texas winter is snow. I remember back in the winter of 1985 when I was three years old, it snowed. I remember being at my grandparents' house, we went outside early in the morning and started rolling up balls of snow to make a snowman. The snowman had dark brown rocks for buttons, a long ripe carrot for a nose, a brown scarf and my grandpas black cowboy hat. We made snow angels and had snow ball fights. When we were done playing and when our fingers and toes were numb from playing in the snow, we went inside to have some of my grandpas' homemade hot chocolate. It felt good when we held the hot cups and the heat defrosted or finger tips.
That was the one and only time I got to enjoy snow. One of my favorite things to do on winter nights is to sit outside by a campfire, wrapped in blankets and sipping on some hot chocolate. You will usually find me by a fire almost every weekend during winter. I love the smell of the smoke mesquite wood gives off as it burns. I enjoy watching the smoke going up into the cold air and watching it disappear into the dark blue sky. A calm feeling comes over me as I sit and listen to the wood cracking as it burns. Gazing in to fire makes me forget about all my worries, helps me relax and it gives me a feeling that everything will be ok. I usually find myself staring at the fire and relishing the different colors the flames gives off. There is always a mixture of beautiful yellows and reds. I will sit by a fire for hours just to enjoy the warmth that comes from the fire. One other thing I enjoy about winter is the cold rainy nights. The perfect way to spend those nights is on the couch bundled up in layers and layers of thick fleece blankets while watching a movie.
The one movie that I enjoy watching during those cold rainy nights is "Home Alone". As a kid, I remember watching that movie and thinking of how wonderful it would be to go New York while it was snowing and just stand in front of that enormous Christmas tree to admire the lights shining bright at night. I also just like to sit by a window and look out and see the rain as it falls down from the sky. I like to see a rain drop turn into beads of water as it hits the ground. The sound of rain falling is soothing to me; it usually relaxes me and at times will help me fall asleep. Winter also means that my favorite holiday, Christmas, is just around the corner. And you always know when Christmas is near because when you walk into a grocery store, the first thing that catches your nose is the scent of the cinnamon scented pinecones.
I can't help but buy anything that is cinnamon scented any chance I get. Everyone also starts putting up their Christmas trees and starts to decorate their house for the wonderful holidays. At my house the whole family gets together to eat, drink and play games till its time to open presents. I always look forward to hearing the loud tearing of the wrapping paper as everyone attacks their gifts that they have been so anxiously waiting for. I find great joy in watching the excitement on the children's faces as the open up their gifts. Their ear-to-ear smile always brings tears to my eyes. I often wish winter were year round. I feel so much warmth and happiness when I walk out of my house and feel the crisp wind hit my skin. I stand still for a few seconds soaking in the peacefulness before I leave to start my day.