"Wise Virgin" by A. N. Wilson Essay Sample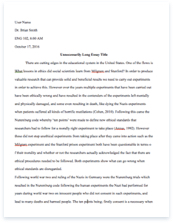 The whole doc is available only for registered users
OPEN DOC
Download Essay
Get Full Essay
Get access to this section to get all the help you need with your essay and educational goals.
Get Access
"Wise Virgin" by A. N. Wilson Essay Sample
For the crossover piece of Coursework we have looked at how 20th Century and pre 20th writers have written about love and marriage. We have looked at poetry, prose and drama. We looked at seven different authors.
The first piece I read was "Wise Virgin" by A N Wilson. The second piece I read was "Pride and Prejudice" by Jane Austen. "Wise Virgin" is a 20th century piece of writing and "Pride and Prejudice is a pre 20th century piece of writing. The first thing I noticed about these two how, asking someone to marry you has changed so much over the years.
WISE VIRGIN
Wise Virgin started off very unusual, as if there was some text missing. This was a very good way to start off because it will make the reader read on.
The first thing that I noticed in Wise virgin was that the woman was proposing to the man. So I asked my self is this common, for the women to propose to the man? In my opinion it is becoming more common. The girl was also a lot younger than the man; the man had also been married twice before. The girl does not really know the man all that well. She has only been in his company for one day a week, for a year.
The girl (Louise) behaves in the way that she is very serious about the matter and her language gave me the same impression. The girl moves round him while she asks him to marry her. First she is behind him, then knelling in front of him, and then he lifts her on his knee.
She is taking a great gamble in asking him, knowing that he has been married twice before. She may be rushing as he is taking the whole thing very slowly. Maybe he is taking it slowly because he knows what marriage is like.
On the other hand the man is a writer and he may be very well off and that is the only reason that the girl wants to marry. He is also writing another book, which could be a really good seller. Maybe this is another reason why the man is taking it very slowly.
The one thing that the man does like is when, the girl says, "I love you".
The writer of this has written a very good dialogue.
PRIDE AND PREJUDICE
"Pride and Prejudice", is a novel focusing on love and marriage. The episode where Mr Collins proposes to Elizabeth is like a business deal or a set up wedding.
Mr Collins a Clergy man wants to get married because his house keeper thinks that he should, and that it will set a example of the people in his parish and it will make him happy. He never once said anything about love or making his partner happy.
The reason that he chose to ask Elizabeth was because he knew that the family was in trouble because the house that they were living in was not theirs. When Elizabeth's mother and father die she has no where to live. The only why out of this was to get married.
During this time women were not allowed to own land or have good jobs or even vote. If they did not get married they would have no where to live or get money.
Elizabeth's mother had no problem with Mr Collins asking Elisabeth to marry him, in fact she thought that she should say "yes" straight away. Elizabeth did not agree with her mother said no three times, but Mr Collins just thought that she was playing hard to get. But this was not the case.
Elizabeth thought that Mr Collins was a nasty man and there was no way that she would marry him. Mr Collins would not let Elizabeth talk. It was all about him, he did not care what Elizabeth wanted.
So from reading these two pieces of writing about proposals we can see how asking some one to marry you has changed so much over the years.
It has gone from the man asking the women to the women asking the man. Young women wanting to marry an older man. Not having to get permission from the man/women's parents. Not having to worry about being homeless. Taking love and the other persons feeling in to consideration.
The next two pieces I read were "A Night Out" by Harold Printer, this was a 20th Century play, and "Roots" by Arnold Wiskers, this also was a play 20th Century.
A NIGHT OUT
This is a play about a young man and the love between him and his mother.
The man mother is very angry with him, as he has told her that he was going to a staff party and she does not believe him when he comes in at twelve O'clock that night. His mother thinks that he was in places that he should not have been in.
She tells him that he has not told her that he loved her since his father died. His mother feels that he shows her no gratitude. She told him that he has let his father down as he thought so much of him. She also thinks that he tells her to many lies.
She is also very angry with him because she and her husband did a lot for him to get him where he is. She tells him that they made a lot of sacrifices that his father would not tell him about. She also cooked her son his favourite dinner and she was not pleased that he was not in to at it when it was ready.
The man's mother did not let him speak and I think that his made him angry as he lifted the clock beside him and raised it above his head. The piece of writing ended here.
The problem here is that he is a generation gap between the man and his mother. Parents feel that the effort they put into their children, is not returned and lack of respect can cause friction.
ROOTS
This is a play about a mother and her daughter. The girl called Beatie feels that her mother has kept her down and more to the point let her down.
Beatie starts by telling her mother about her new boyfriend. She tells her how much this boy has changed her life and the way she feels about him. Beatie thinks that his boy going into her life is the best thing that has happened to her in her life.
Beatie tells her mother that she thinks that she was shut out of the world. She tells her mother that she should have been allowed to read books and to listen to different kinds of music.
She says to her mother that her English was not good because of her not getting to read books. She felt left out at holiday camp when the rest of the girls were writing letters and she did not know what to write on a letter.
Beatie thinks that if she was allowed to read books and listen to different kinds of music that she would have been able to change and develop her self.
This story line has the same problem, there is a generation gap between Beatie and her mother.
So now from reading these two plays we can see that there can be friction between a mother and her daughter or a mother and her son. This friction is usually caused by the generation gap between the two involved. They sill love each other but they just don't under stand each other. No matter what century these two were written the problem is the same.
The next three pieces I read were "First Love" a pre 20th Century poem, "Nervous Prostration" a 20th century poem and "Watches On The Shore" a 20th Century Play.
FIRST LOVE
I was easy to see that this was a pre 20th century poem by John Clare as it started off with Ne'er, which means Never.
This is a poem about a man who has fallen in love with a woman, who he has only met (love at first sight). He uses a simile to describe her, he says "Her face it bloomed like a sweet flower"
He has fallen deeply in love with her that his face turned pale, his legs refused to walk. He said his life turned to clay and his eyesight was taken a way, it was mid-day but seemed like mid-night.
He told us that he spoke from his eyes, and it sounded "like chords from a string". He has never seen a face so sweet. He tells us that "his heart has left its dwelling place and will never return".
This poem tells us how powerful love is and that it can happen at any time or in any place.
NERVOUS PROSTRATION
This is a poem and from reading the title I think that she is lying down as Prostration means lying down.
This girl may be laying down thinking about what she has done, that is why did she marry this man? Her husband may be laying with his back to her as she says "But sometimes wish the gentleman would turn and talk to me"
This girl may have got married too young. She was from a different class and she and her husband had nothing in common. She feels that she has married a man who has no love for her. She says that all he thinks and cares about is his work. She knows that she could have a better life. But all she wants is conversation between herself and her husband. At this stage she wishes that she were dead.
She tells us that her husband "bores her" and that all he will do is give her a house and a funeral and nothing in between.
This girl has married a man from the Croydon class. Men from the Crodon class do not tell their wife's that they love them. They give them money for food and clothes. They do not believe in love or romance. They did not understand each other.
WATCHES ON THE SHORE
This is a 20th century play by Stan Barstow. This play describes a husband and his wife and how his work and her mother came between their loves.
The man Vic has gone for a job interview and is waiting for a reply, but he thinks that he has a good chance of getting the job. But to take the job, he and his wife would have to move home. His wife does not want to move home because her mother is not well.
She also tells Vic that there would be other problems like finding a house and what kind of area they would be in. She tells him that they need to discuss it. His wife thinks that there are a lot of things to solve and overcome first.
Towards the end Vic and his wife seem to realise that this job is coming between them so they agree to forger about it for a couple of days and then talk about it.
So from reading this play we can see that the two people involved did not understand each other and they need to spend more time talking and listening to each other. Communication is a very important in any relationship, especially marriage. When communication ceases the relationship breaks down.
Those three pieces of writing showed us how relationships can often be happy or even unbearable. The main reason for this was because the people involved did not understand each other.
So over all the seven pieces of writing showed us how relationships, proposals, and the generation gap have been written by a variety of writer's over the years. When we read them we can see that a lot of conventions of love and relationships have changed, but the problem of forming a lasting relationship remain.